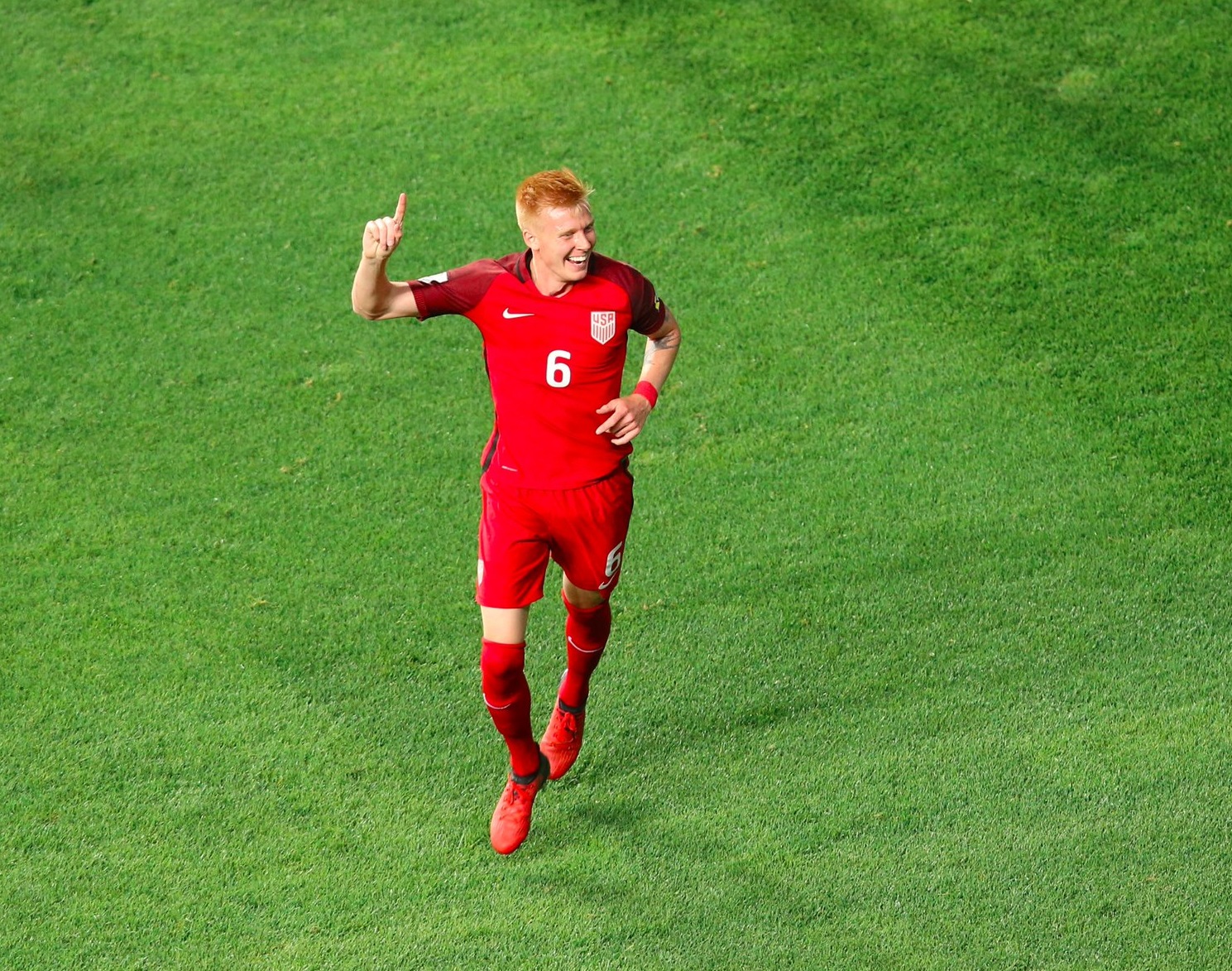 In a high-scoring beatdown of New Zealand by the U.S. U-20 Men's National Team, it was a defender who stood head and shoulders above the rest.
During the 6-0 victory, defender Justen Glad put on a show both in the attacking and defensive ends of the field. With injuries and suspensions across the field for the U.S. U-20s, Glad slotted into the right back position in an altered starting eleven and more than made his case for continued time on the field with an all-around performance as he guided the team to a quarterfinal appearance.
Although Josh Sargent ended up being credited with the first goal of the match, it was Glad who set up and took the shot that deflected off Sargent's knee and into the back of the net in the 32nd minute, ultimately earning the defender an assist. While that converted corner opened the scoring, it wouldn't be the last time Glad affected the scoreline. Glad was also a part of the U-20s five-goal second half outburst, as he knocked in a header off another corner to raise the U.S. advantage to 4-0.
In a match with plenty of praise to go around, and six U.S. players finding themselves on the score sheet, Glad's goal, assist, and shutout defense beat out very strong performances from Sargent, another shining match for midfielder Tyler Adams, and others in earning SBI Man of the Match honors.
Glad may very well have played himself into the starting eleven for the quarterfinal match against Venezuela on Sunday at 2 a.m. ET.