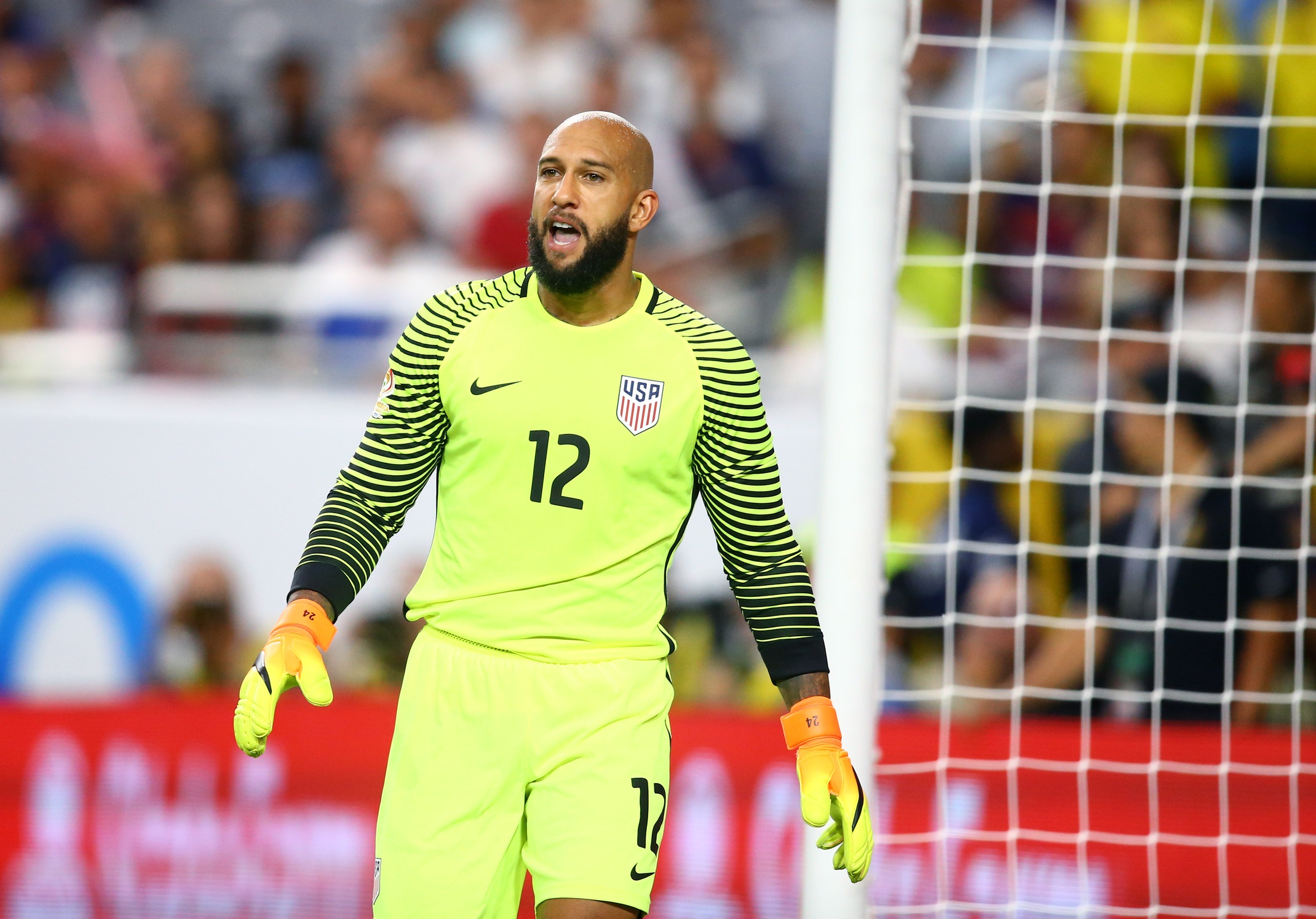 Heading into camp, Tim Howard was confirmed as the U.S. Men's National Team's No. 1, and on Saturday night, the veteran goalkeeper showed exactly why.
Howard made a number of big saves on Saturday, helping the U.S. earn a 1-1 draw in a friendly match against Venezuela. The effort earned Howard honors as SBI USMNT Man of the Match as the U.S. builds toward two vital World Cup qualifiers.
The Colorado Rapids goalkeeper provided three saves on the night, the best of which came in the first half. Howard's fingertip stop on a Venezuela corner kick pushed the ball off the post and out, helping keep the U.S. in the match. Howard also stopped a shot from Venezuela star Salomon Rondon in the second half as the U.S. earned a 1-1 draw.
Howard's efforts earned SBI USMNT Man of the Match recognition, beating out goalscorer Christian Pulisic and defender Jorge Villafana for Saturday's honors.
What did you think of Howard's performance? Which player stood out to you in Saturday's match?
Share your thoughts below.