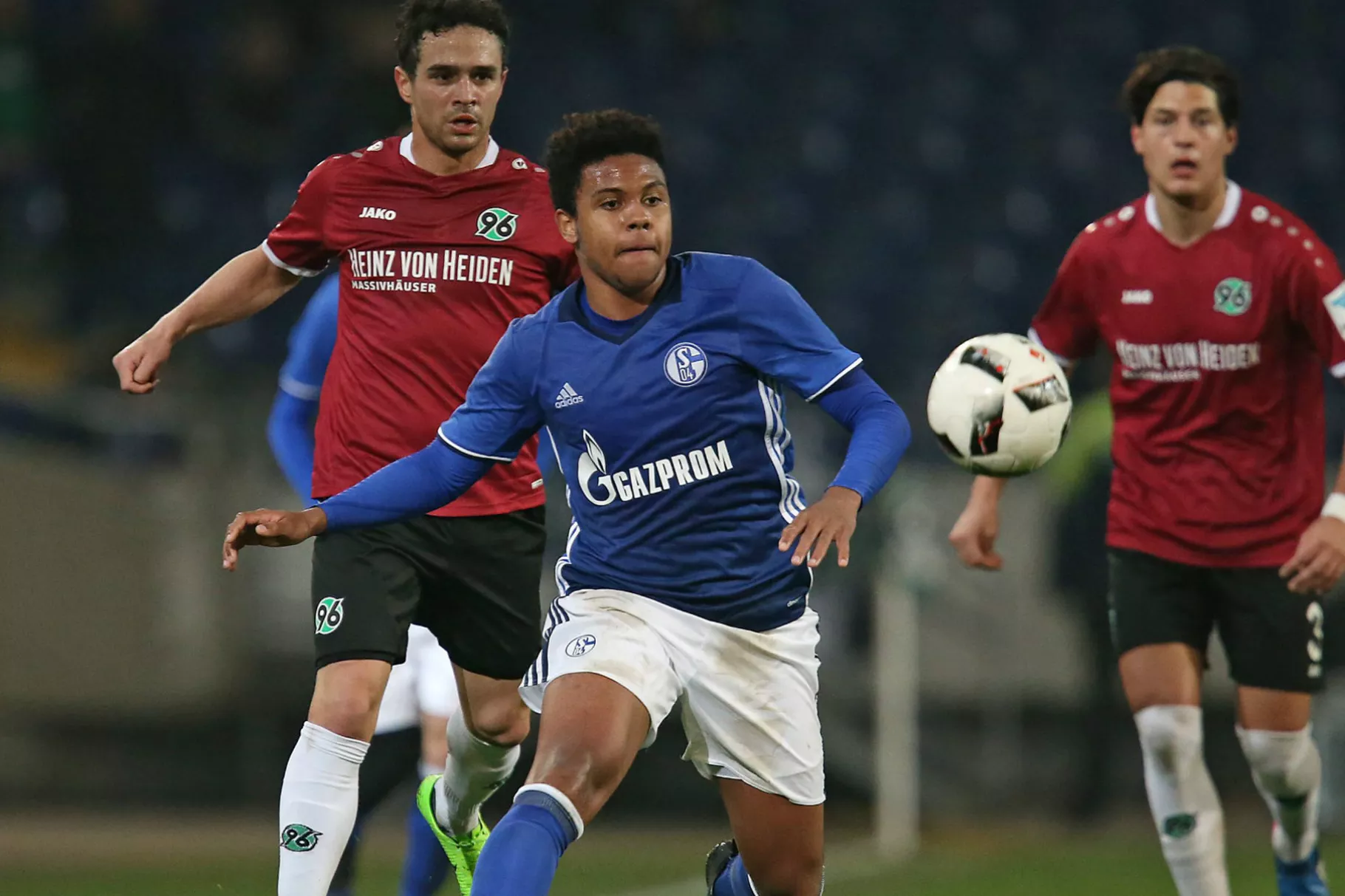 Weston McKennie and Haji Wright got a taste of first team action with Schalke towards the end of the season, and the club's academy c0ach says the duo should expect to have many more tastes of senior-level soccer in the years to come.
Schalke academy coach  Norbert Elgert was full of praise for the American duo as well as fellow academy product Luke Hemmerich. Both Wright and McKennie earned looks with the first team towards the end of the season, joining the senior side with the latter making his debut in the club's season-closing match against against Ingolstadt.
McKennie was a key member of Schalke's U-19 team throughout a majority of the season, scoring four goals in 21 appearances.
"I compare Weston with his energy with Sead Kolasinac," Elgert said. "Wes is a player who does well for each team. He missed time last season because of a serious foot injury. He is a player who can be a tower in battle. A high-powered player, I predict an interesting future in professional football. How fast this is, it's difficult is to say. I do not want to put him under pressure.
"He will fight with the pros and will challenge some of them next year. He has an uncanny force and is incredibly strong in defense and in the attack."
Wright also earned the praise of Elgert following a season that also saw him shine for the U-19s. The former New York Cosmos striker scored 12 goals for the U-19s before being named to the bench for the match against Ingolstadt.
"I always call Haji our dazzling beauty," Elgert said. "He still does not have a proper consistency in his game. He has a very high speed with and without ball, can use both feet, has good dribbling and is very dangerous. But he must become even more physical, has to learn to push through. When he takes his chance, Haji can be a big surprise.
"He brings a lot of good for a really good striker. It is up to him, his willingness to assert himself, whether he becomes a professional. If he continues to work hard, strengthen his strengths and weaken his weaknesses, then he can become a really interesting player. He still has a lot of potential."