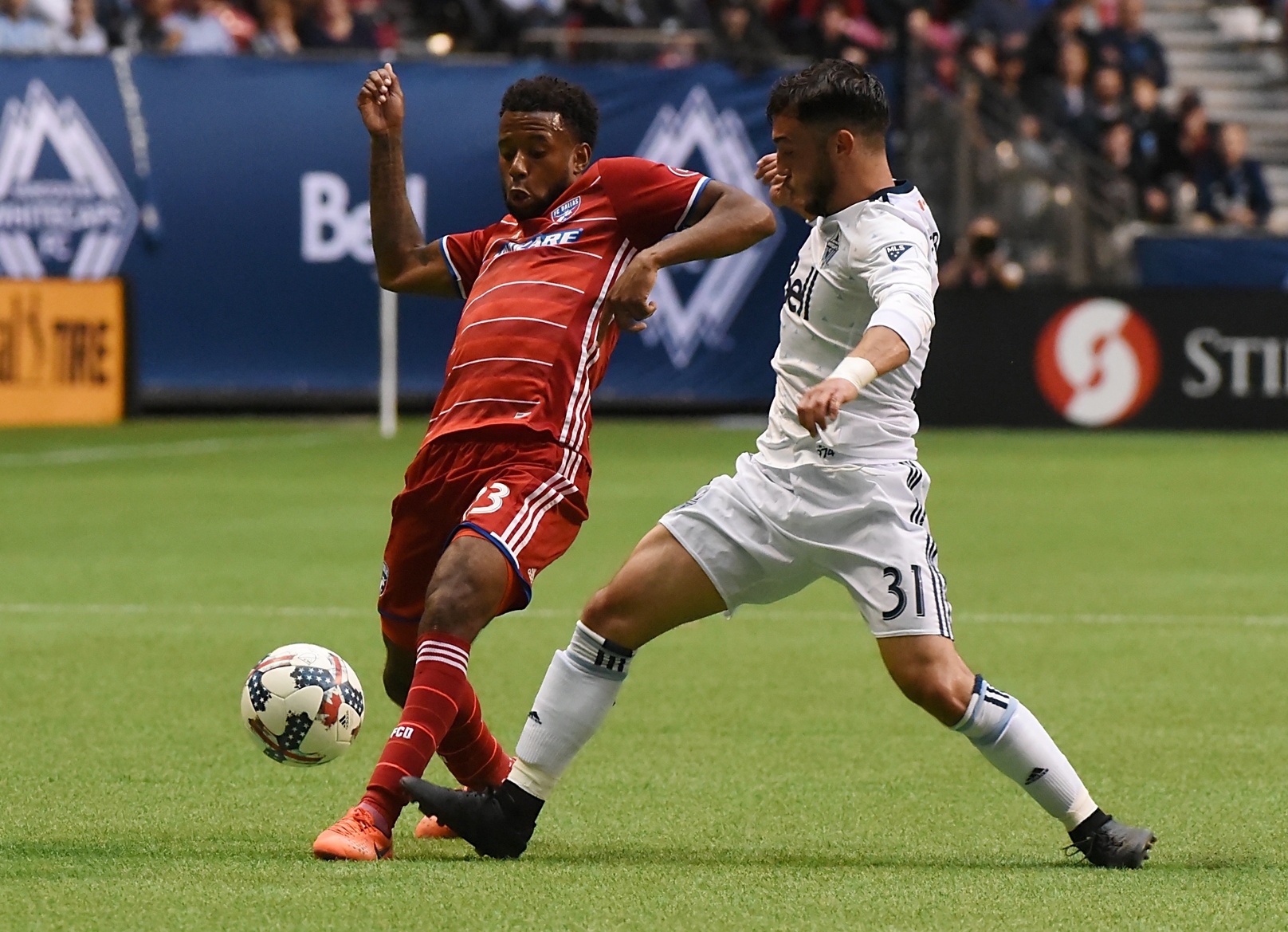 A stunner off the boot of Cristian Techera was just enough for the Vancouver Whitecaps to earn a home point against one of the league's elite teams on Saturday night.
The Uruguayan forward fired home a magnificent free kick late in the second half, earning the Whitecaps a 1-1 draw with FC Dallas. Techera's equalizer canceled out a Maxi Urruti opener while giving the Whitecaps a seventh point to conclude a four-game homestand.
Urruti's opener came seven minutes into the second half. The goal came via a magnificent solo run through the middle, as Urruti darted through several Whitecaps defenders. The defense simply never stepped up, giving Urruti more than enough room to beat David Ousted to the far post.
With 16 minutes remaining, though, Techera fired the Whitecaps back into the match. On a free kick from about 25 yards out, Techera hammered a shot past a diving Jesse Gonzalez, who was left helpless as the ball sailed into the back of the net, to earn the Whitecaps a valuable point.
It was a match that FCD will feel hard done by, though. Despite level possession statistics, the visitors outshot the Whitecaps, 17-5, but FC Dallas could only put five of those 17 attempts on frame.
The Whitecaps kick off a quick two-game road swing next week against Minnesota United while FC Dallas visits rival Houston Dynamo next time out.
MAN OF THE MATCH
Maxi Urruti was far and away the most active player on the day, firing a whopping six shots including a wonderful goal.
MOMENT OF THE MATCH
Cristian Techera's free kick stunner will earn a Goal of the Week nomination after sealing a point for his team.
MATCH TO FORGET
Tony Tchani struggled in the heart of the Whitecaps' midfield, but the late Techera goal was enough to prevent a loss.