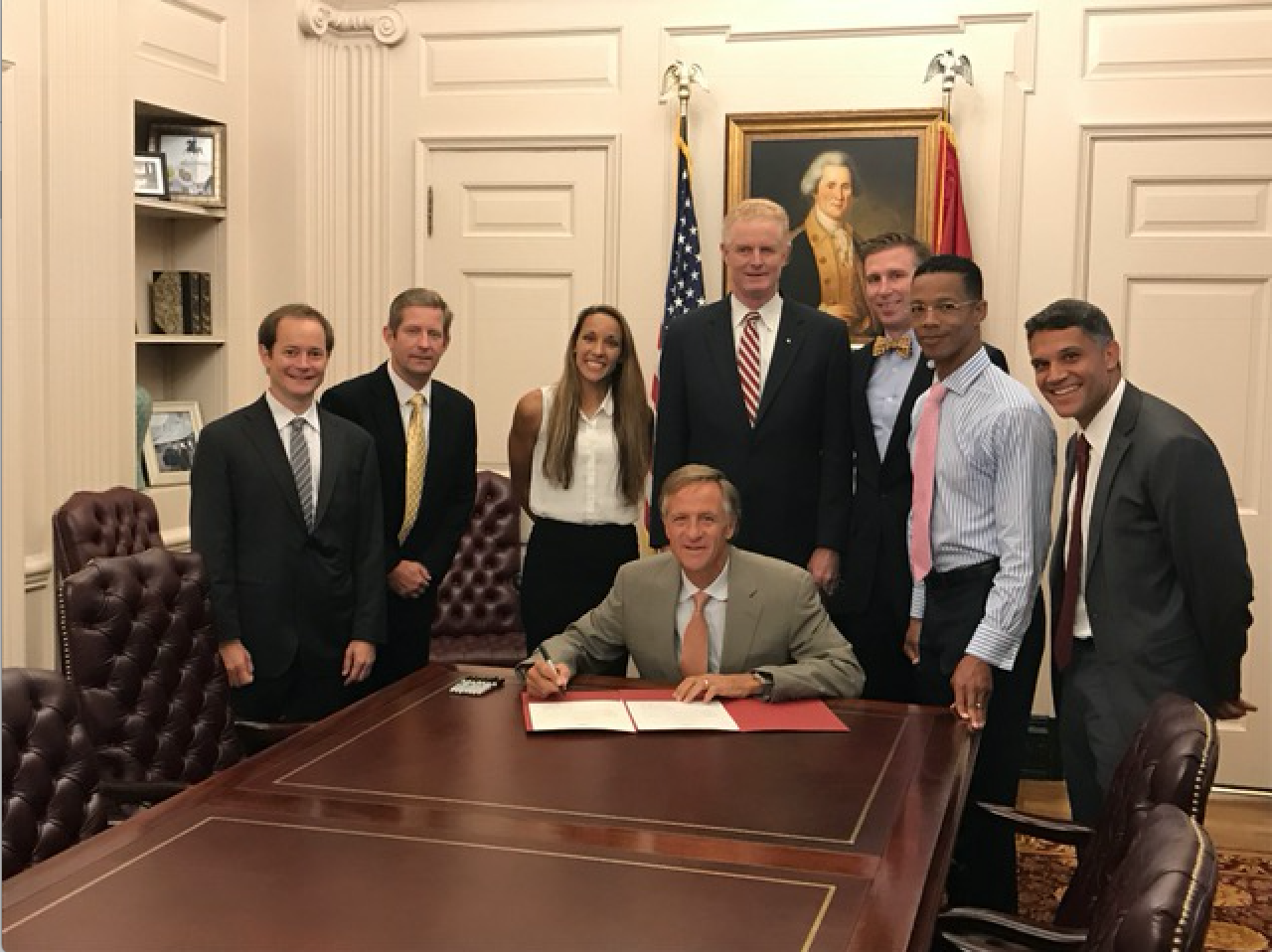 At a time when several other bids have seen their stadium plans derailed, Nashville's MLS bid continues to quietly strengthen its position as a leading candidate.
Tennessee Governor Bill Haslam approved and signed House Bill 6/Senate Bill 3, adding MLS to an existing state statute that allows the use of state sales tax collected at NFL, NBA, and NHL venues to help cover stadium expenses. The bill places MLS on equal footing with the other major sports with respect to state funding, and is a huge step in the stadium-building process for Nashville.
"Today was a major step forward for the movement to bring Major League Soccer to Nashville," said MLS2Nashville co-founder Will Alexander. "This law puts MLS on the same footing in Tennessee as the National Football League, National Hockey League and the National Basketball Association. Nashville continues to make a strong case that our city belongs in MLS, and this bill demonstrates our state's leadership shares that view."
The question of funding, particularly when concerned with a public-private partnership, has derailed several MLS bids to date. The St. Louis bid, headed by the SC STL group, saw their funding vote rejected earlier in 2017, essentially ending its hopes. The Charlotte bid has been beleaguered by a lack of political interest and funding concerns from the start. The Detroit bid has been unable to acquire the land it desires for a stadium site. Most recently, San Diego's city council voted against a special 2017 ballot to approve land use at the Qualcomm Stadium site, leaving that bid out to dry until the 2018 ballot.
Along with Nashville, Tampa/St. Petersburg, led by the USL's Tampa Bay Rowdies, and Sacramento, led by the USL's Republic, have also had stadium funding approved. With a soccer-specific stadium deemed a necessity in this round of expansion, that places these three cities at the forefront of the discussion.