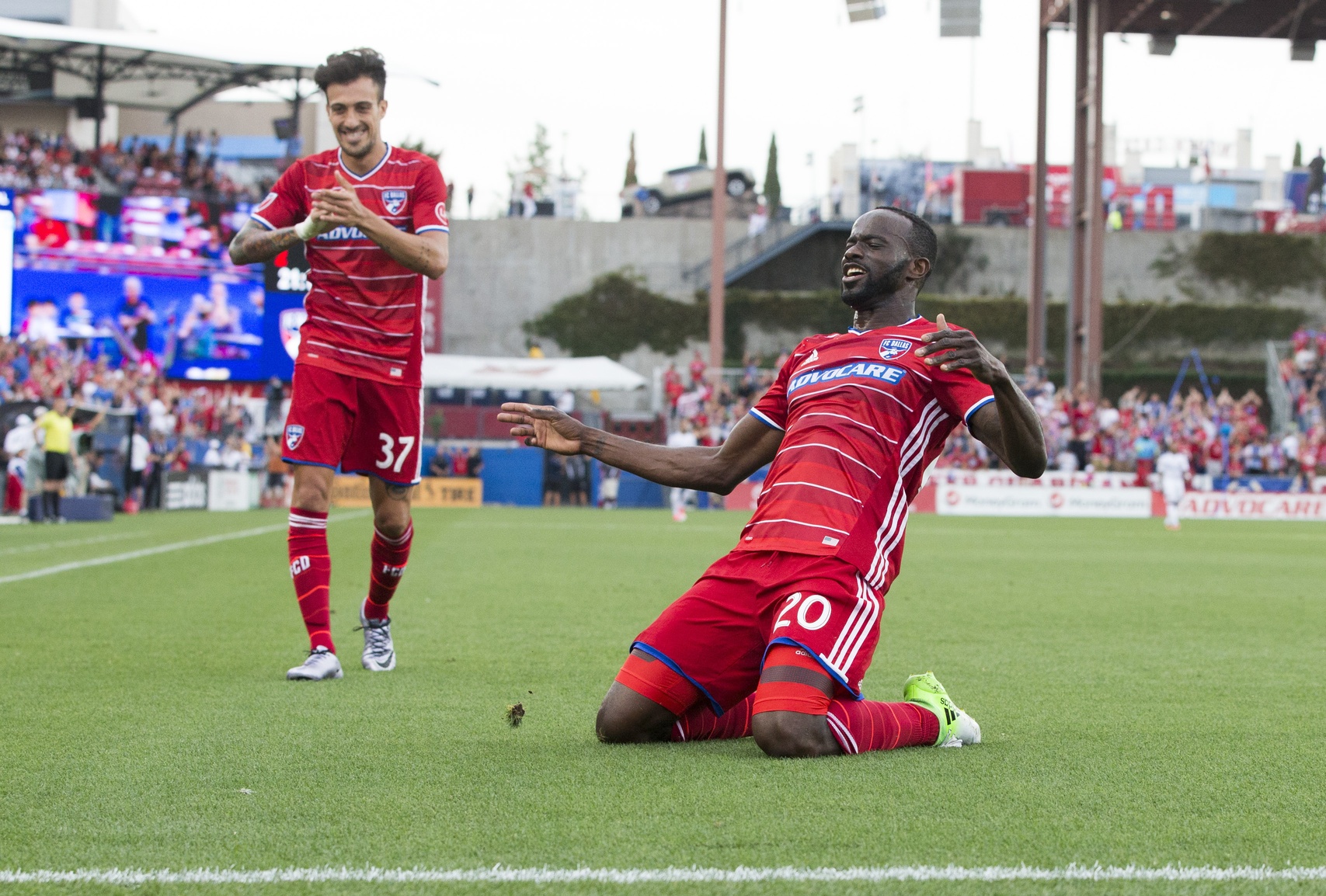 Week 14 was all about the home teams in Major League Soccer as 12 wins and three draws were recorded by those in their home stadiums over the last few days.
Out of the home domination sprung some incredible performances, including one that was close to making league history in Texas.
Here's a look at who the SBI staff thought shined the brightest in Week 14:
Player of the Week
Roland Lamah scored the second-fastest hat-trick in MLS history on Saturday night in FC Dallas' trouncing of Real Salt Lake at Toyota Stadium. Lamah took advantage of poor defending from RSL and superb skill from his teammates to knock in a trio of goals in 31 minutes. The Belgian has four goals in his two games.
Team of the Week
The New England Revolution put together a gritty draw at Yankee Stadium on Wednesday and then defeated Toronto FC at home on Saturday. Xavier Kouassi's late equalizer on Wednesday handed the Revs a bit of momentum heading into the weekend, when they took advantage of a weakened TFC team to pick up three points.
Rookie of the Week
A week after scoring first-career MLS goal for the Colorado Rapids last week, Kortne Ford has a solid performance in defense in the club's 2-1 win over the Columbus Crew. The 21-year-old has started the last three games for Pablo Mastroeni's men.
Goal of the Week
There hasn't been much praise circling Real Salt Lake of late, but Joao Plata did deliver this beauty of a free kick to put the Claret and Cobalt on the board against the Houston Dynamo on Wednesday.