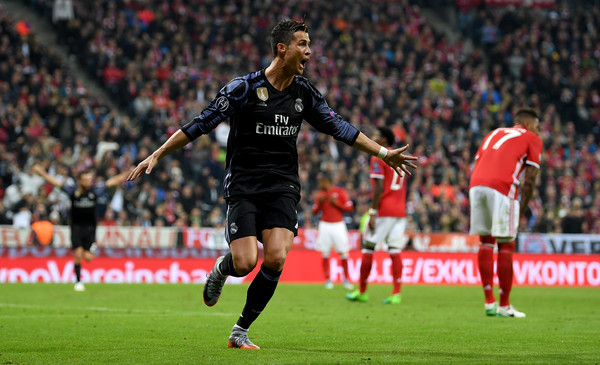 Two of La Liga's biggest stars headline Tuesday's news.
After confirming that he was set to stay with the club, Antoine Griezmann made his Atletico Madrid stay official by signing a new deal with the club. (REPORT)
Cristiano Ronaldo has been accused of tax evasion after allegedly defrauding authorities of $16 million. (REPORT)
Gianluigi Buffon says he is "99.9 percent" certain he will retire after next season. (REPORT)
Marco Verratti's agent says the midfielder's future is "very complicated". (REPORT)
Chelsea and Arsenal are reportedly interested in signing Borussia Dortmund defender Sokratis Papastathopoulos. (REPORT)
Nantes is reportedly pushing to hire former Leicester City manage Claudio Ranieri. (REPORT)
Alvaro Morata's agent says the forward is awaiting Real Madrid's decision over a potential move to Manchester United. (REPORT)
MONDAY REWIND
SBI breaks down the U.S. Men's National Team's 1-1 draw with Mexico.
Omar Gonzalez praised Bruce Arena while criticizing Jurgen Klinsmann's lack of preparation. (READ)
Bruce Arena's tactics and preparation worked to perfection on Sunday. (READ)
The USMNT are feeling confident, but not comfortable, after Sunday's draw. (READ)
Michael Bradley's wondergoal headlines USMNT Notes. (READ)