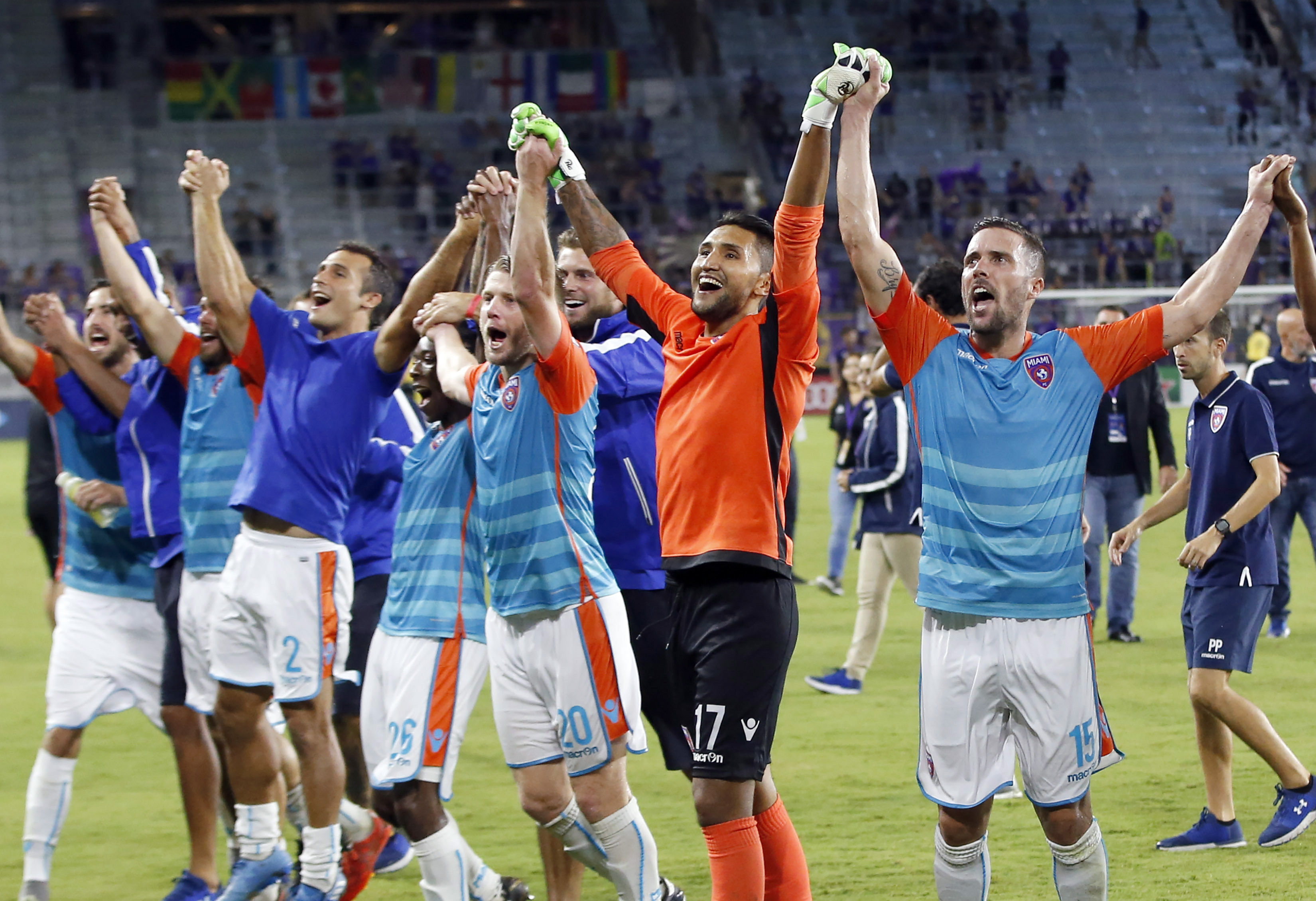 With the Round of 16 draw officially complete, the next stage of the U.S. Open Cup features some truly intriguing match-ups
The immediate takeaway is that both Miami FC and FC Cincinnati will host their round of 16 MLS opponents in the South region, with Miami taking on Atlanta United and Cincy battling the Chicago Fire. FC Cincy will have a chance to break their U.S. Open Cup attendance record set in round four's match against the Columbus Crew of 30,160.
In the East, the New England Revolution welcome D.C. United, as the latter avoids their long-time rival New York Red Bulls, at least until the quarterfinals. Meanwhile, the Red Bulls travel south down the Turnpike to take on the Philadelphia Union.
The Houston Dynamo and FC Dallas host their matches in the Central region. The Dynamo will welcome the red hot Sporting Kansas City to town in the round of 16, while defending champions FC Dallas take on the lowly Colorado Rapids, who hope to at least make a run in the Open Cup with MLS struggles surrounding them.
Finally, out West, the San Jose Earthquakes will welcome the Seattle Sounders to Avaya Stadium in the first pairing of the region. The real story comes in a California showdown, however, as the LA Galaxy host the Sacramento Republic, fresh off their 4-1 thrashing of Real Salt Lake.
The matches will take place on June 27th and 28th, with the subsequent quarterfinal matches between the winners of each regions match-ups taking place between July 7th and 16th.
Here's a look at all of the Round of 16 pairings:
ROUND OF 16
EAST
New England Revolution vs. D.C. United (winner hosts quarterfinal)
New York Red Bulls vs. Philadelphia Union
SOUTH
Miami FC vs. Atlanta United (winner hosts quarterfinal)
FC Cincinnati vs. Chicago Fire
CENTRAL
Houston Dynamo vs. Sporting Kansas City (winner hosts quarterfinal)
FC Dallas vs. Colorado Rapids
WEST
San Jose Earthquakes vs. Seattle Sounders (winner hosts quarterfinal)
LA Galaxy vs. Sacramento Republic