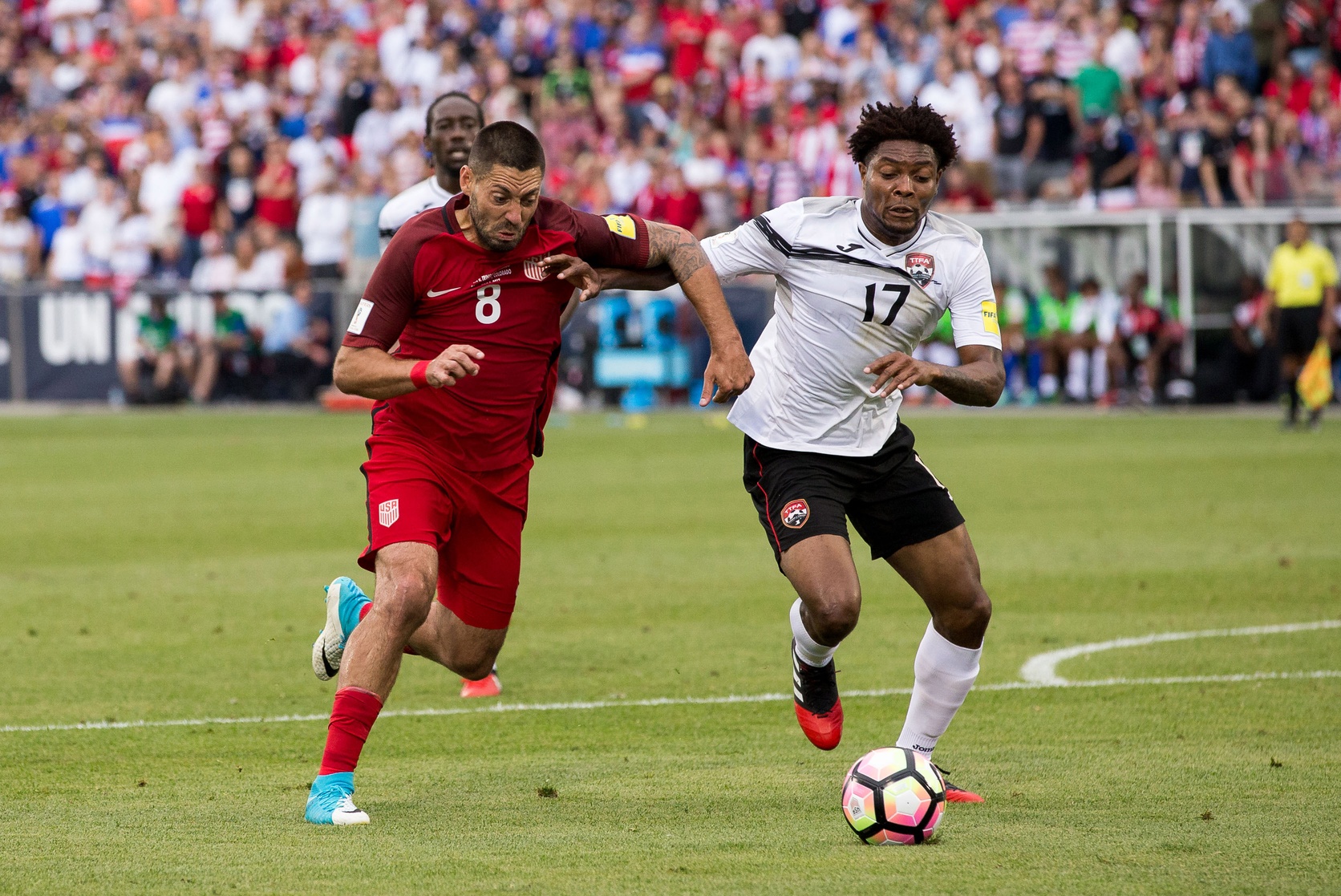 Thursday night wasn't exactly what Bruce Arena would have drawn up. At times, the U.S. Men's National Team was stagnant, uninspired, as they attacked a bunkered down Trinidad & Tobago.
Regardless of the missteps, mistakes and missed chances, job done. On to the next one.
The U.S. took care of business on Thursday, toppling the Soca Warriors, 2-0, behind a Christian Pulisic brace. It wasn't a perfect performance. It probably wasn't even a great one, but it got the job done with Mexico looming. The USMNT's spot in the Hexagonal is looking better by the day and the world most certainly won't explode of the U.S. handles the rest of the Hex like they did Thursday's match.
With that in mind, let's take a look at several of the big takeaways from Thursday's match.
PULISIC THE GREAT
Every time the USMNT convenes, you have to write about Christian Pulisic. It's generally a bunch of praise, discussing how his present is bright and his future is even brighter.
On Thursday, Pulisic gave even more reason to write about his game, even if there just isn't much left to say at this point.
Pulisic is good. He's very good. He may be the USMNT's best player, and that's not hyperbole or hope. It's right now, and Thursday's efforts proved it. His runs were precise, his dribbling was electric and his finishing was on-point. It wasn't a perfect performance by any means, but it was pretty spectacular.
He's getting used to CONCACAF and CONCACAF is getting used to him, and by that I mean they're fouling him. A lot. He responded well, kept it cool, and found his goals. What more can you ask for?
Pulisic is confident. How confident? Well:
The man of the hour speaks.pic.twitter.com/PQfZKIqdgj

— U.S. Soccer MNT (@USMNT) June 9, 2017
DEFENSE STILL A CONCERN DESPITE RESULTS
The U.S. defense just hasn't quite felt right for several months. Much of that is due to the up-and-down play of John Brooks, whose performances have ranged from world class to gym class in his past several appearances. The results are there, sure, but there's a lot to tighten up before heading to the Azteca.
Since Bruce Arena's hiring, the U.S. hasn't allowed a goal from open play. That is, obviously, pretty good. You can't allow less than zero goals, so the defense has that going for them. The team doesn't break from open play. You can build on that going forward.
However, set pieces? An absolute adventure. Crosses? Who knows. There's a lot of panic each and every time the ball is whipped into the box, and it's easy to see. Kenwyne Jones should have had one goal on Thursday and T&T could have headed in several more.
At this point, it's not just general sloppiness. It's a trend, a concerning one even if the results are coming in spite of it.
NAGBE STEPS UP
Darlington Nagbe has always been a bit of an enigma. He's a player that plays every position well but has a tendency to disappear. Sometimes, it's hard to truly fathom how good he is, mostly because his special qualities only come in spurts.
Well, if he can put together performances like Thursday's on a consistent basis, and that's a big if, look out.
Pulisic aside, Nagbe was the best player on the field on Thursday. He was decisive, creative and direct. His crosses were superb and his runs were wonderful. He repeatedly darted past Soca Warriors defenders, who were left all but helpless when he was on the ball.
His best sequence came on the opening goal, one which he kickstarted with a run through the heart of the defense. Nagbe was on his game on Thursday, and it wasn't hard to see.
Can Nagbe do this on a regular basis? Maybe, maybe not. However, if he can even perform like this even on a semi-regular basis, he's worth featuring more and more due to his game-changing abilities.
THE RECORD WAITS
Clint Dempsey was hoping the lasting memory of Thursday's match would be him celebrating a USMNT record. Instead, his most memorable moment came as he was removed from the match empty-handed.
Dempsey was visibly frustrating by Bruce Arena's decision to take him out of the match. It wasn't surprising. Dempsey is known to be a fierce competitor, one of the fiercest to come through the USMNT program. He felt the game changing, and it did, and he wanted a part of it.
To be fair, though, he wasn't on his game on Thursday. He was relatively quiet overall. He misplaced several early passes that could have unlocked the T&T defense. He never got into much of a rhythm and never really threatened goal.
Now, he'll be well-rested for Sunday's match against Mexico, and he'll be pissed off. Whether Arena had that in mind is anyone's guest, but, even if he doesn't start, don't be surprised to see Dempsey involved on Sunday.
MIDFIELD ISSUES PERSIST
Fabian Johnson's move into the midfield was supposed to ignite the attack. Through two matches, though, results have been mixed at best.
Johnson was essentially a non-factor on Thursday after sleep-walking through the Venezuela friendly. Sure, he got an assist in Saturday's match, but the Borussia Monchengladbach winger has been largely held quiet. He hasn't had the same impact as he has on the club level and he's been outshined by several of the players around him. Fortunately, the USMNT's left back problem is all but solved now that Jorge Villafana turned in another standout performance, but Johnson's role remains a question mark going forward.
It wasn't just Johnson, though. At times, Michael Bradley was too isolated, left alone in his No. 6 position. It got better throughout the game and Bradley's performance got a bit cleaner but, with this midfield set up, there will be times when Bradley is simply alone.
That shouldn't be a problem against Mexico, especially if Arena does opt to unveil the three centerback set that was played against Venezuela. It's a system that should give the U.S. the best chance in Mexico. The question is how the midfield is subsequently aligned, and where Johnson fits in an ever-evolving midfield puzzle.