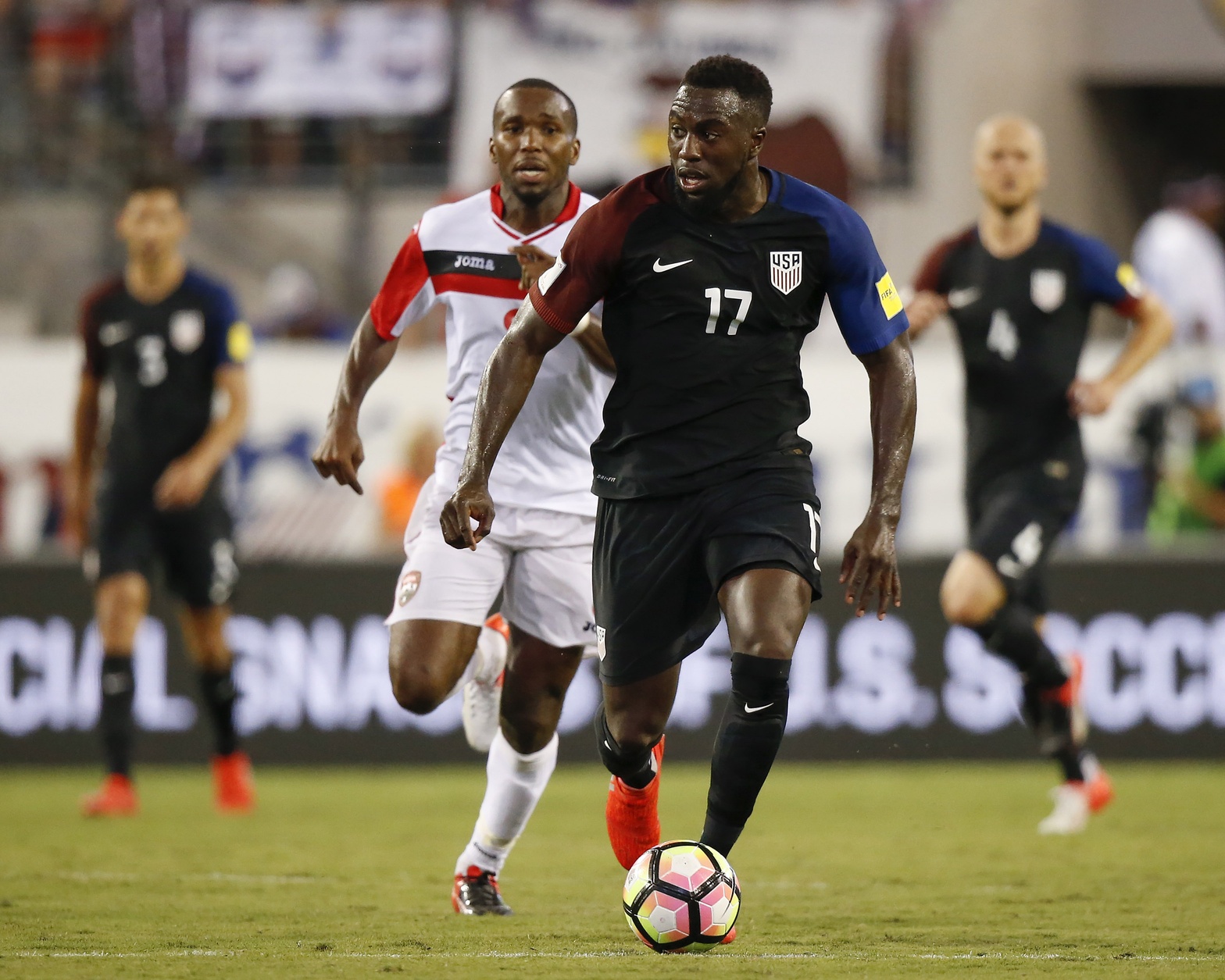 It's easy to look ahead, especially with the current circumstances. Before taking on the region's elite and the team's fiercest rival, the U.S. Men's National Team is set to square off with last-place Trinidad & Tobago for a match in which they will be highly favored.
However, the U.S. knows the importance of showing up on Thursday and taking care of business because, if they don't, their efforts against Mexico three days later will matter very, very little.
The USMNT is set to host T&T on Thursday at Dick's Sporting Goods Park in the fifth match of the Hexagonal phase. Entering the match, the U.S. sits fourth with four points, all of which came in March as new coach Bruce Arena helped the U.S. leap back into the qualifying race. There's work to be done, but the U.S. knows a win on Thursday would go a long way towards breathing a sigh of relief.
If the U.S. can take care of business on Thursday, and it's still a big if despite T&T's current standing, they'll be in a good spot heading into a match at the Azteca, not that they're concerned with that trip at the current moment.
"Mexico is the furthest thing from our mind to be honest with you," said goalkeeper Tim Howard. "We've got to focus here and get these three points, and then we'll quickly move forward.
"I think Bruce has got everyone pretty grounded and pretty focused on this game. Mexico will give us a world of trouble if we don't get the points here that we need so everyone knows what's at stake on Thursday."
What's at stake, though? A push up the table as second-place Costa Rica and third-place Panama duke it out. The U.S. can leap right back up the table with a win while also putting some distance between themselves and bottomfeeders Honduras and T&T. After limping out of the games with two consecutive losses, the U.S. can get some much-needed wiggle room before heading to Mexico.
Luckily for the U.S., success against T&T has generally been easy to come by. The two sides faced off back in the fall, with the U.S. cruising to a 4-0 win in Jacksonville. Goals from Paul Arriola and Sacha Kljestan helped lead the way while Jozy Altidore scored a brace to lead the U.S. to the top of their initial World Cup qualifying group.
In total, the U.S. holds a 16-2-4 edge against the Soca Warriors with a record of 12-1-3 in World Cup qualifying and a 7-0-1 mark on home soil.
"I can't think of a time we lost to them," Altidore said. "I think we've lost to them one time. I think we've typically we play well against Trinidad and this is another good opportunity to rack up points and move up the table.
"When you're young you, probably look at the more attractive game, and that's obviously maybe to some people the more attractive game, but in a lot of ways the Trinidad game is very important, and attractive in its own way."
T&T still possesses plenty of dangerous options, though. Kenwyne Jones has long been a force in CONCACAF and should challenge a U.S. backline that could be without John Brooks. Joevin Jones has been in great for for the Seattle Sounders while Kevin Molino has helped push on the Minnesota United attack.
For the U.S., the goal remains simple: keep possession, test the defense and, ultimately, get three points. It's not entirely a must-win match, but it's as close as you can get for a team still looking to dig out of an early hole.
"Ask me (Thursday) night. That would be my response," said captain Michael Bradley when asked about looking ahead to Mexico. "At the moment, we've stressed for 10 days that the focus has to be Trinidad. They're a good team. They are dangerous in their own ways. We are not in any way looking past (Thursday) night."