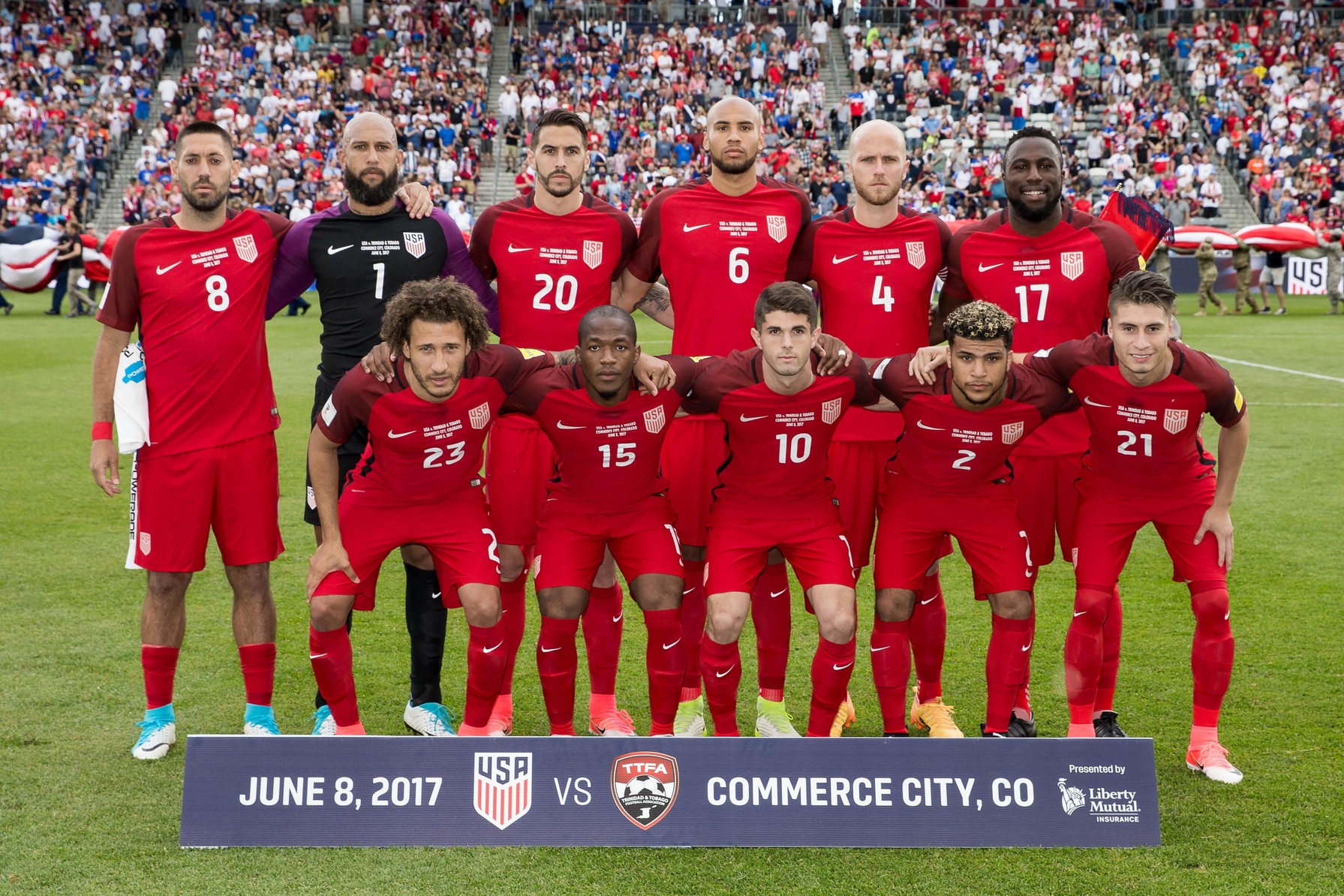 The U.S. Men's National Team took care of business against Trinidad & Tobago. They earned all three points and put themselves in a good position halfway through World Cup qualifying.
Any points earned in Mexico are a bonus, and, despite the team's history, the U.S. might just be strong enough to earn something from the harrowing Estadio Azteca.
The U.S. heads into Sunday's match riding several strong performances since Bruce Arena's hiring. The defense has been spectacular, allowing zero goals from open play, even if performances have certainly been up and down.
After displaying several looks over the past two games, Arena has options heading into Sunday's match, offering the USMNT several different potential setups.
Here's a look at one possible lineup:
———–Altidore—-Wood———–
——————-Pulisic—————–
———–Bradley——-Bedoya———–
Beasley-Brooks-Gonzalez–Cameron-Yedlin
——————-Howard——————-
Some thoughts:
Against Venezuela, Bruce Arena unveiled a five-at-the-back formation. It's a system that makes good use of the USMNT's best players. It's not one for every game and every situation, but Sunday's match is exactly the game and situation to run it out.
Inserting Omar Gonzalez into the lineup gives the U.S. another strong presence at the back, and they'll need it at the Azteca. Gonzalez is battle-tested in exactly these types of situations as he should provide valuable leadership in the heart of the defense. Alongside him, John Brooks and Geoff Cameron return to the lineup while DeAndre Yedlin and Jorge Villafana are given room to attack. That should be a benefit to Yedlin in particular as the Newcastle fullback could cause major problems down the right side.
At times, the formation could even look like a more traditional four-at-the-back set with Cameron on the right and Yedlin higher up. There's wiggle room, but there's also a more steady presence if Mexico brings wave after wave of attack.
The midfield will certainly feature Michael Bradley and Christian Pulisic, but Arena does have options when deciding who joins them. Darlington Nagbe did a wonderful job against T&T, but Alejandro Bedoya's presence may be a bit more steady in such a big game. There's also Kellyn Acosta if Arena wants to go defensive, but his youth and inexperience may keep him out of the starting XI.
As for forward, Clint Dempsey will be especially hungry against Mexico, but he may be a better option as a super sub. Bobby Wood's speed and Jozy Altidore's hold up play will be vital to hitting Mexico on the counter, making them ideal options to start. Dempsey coming off the bench is a dangerous weapon, especially as he pushes for the USMNT record.
Overall, it's a lineup that focuses on safety, although Arena may very well be tempted to go for it given how little the U.S. has to lose. It's a look that could change throughout the match, and one that could be key towards keeping Mexico quiet in the vaunted Estadio Azteca.