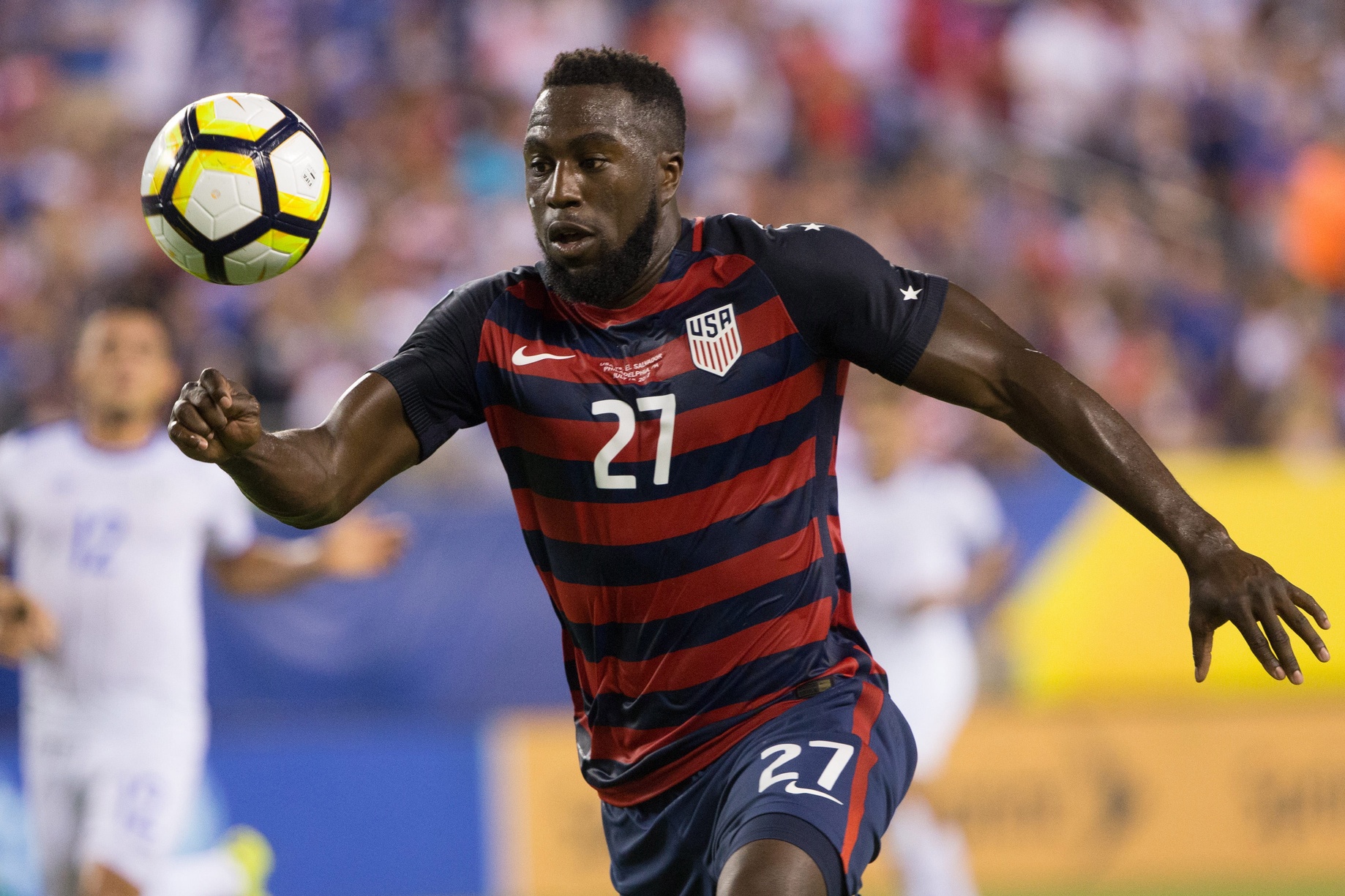 The U.S. Men's National Team remembers the last match against Costa Rica. In some ways, it feels like ages ago, even if it's been just a few short months since the 4-0 battering in San Jose. It was Jurgen Klinsmann's swan-song, the end of an era and the start of a new one right as World Cup qualifying got into a real swing.
Now, less than a year later, the USMNT has a different coach and a vastly different mindset ahead of Saturday's Gold Cup semifinal. The main goal remains the same as the U.S. pushes on towards the Gold Cup finale but the message remains clear: the USMNT remembers that loss and everything that came in its aftermath.
Bruce Arena wasn't anywhere near that loss back in September, but as current USMNT boss, he's the man tasked with leading this current group towards a tournament finale. Costa Rica, in many ways, will be the toughest test the U.S. has faced in the tournament thus far. Los Ticos are significantly better than the El Salvador team that the U.S. took down on Wednesday, but Arena insists his group is ready for the challenge ahead.
"They are a very good team, with a very good defensive record," Arena said of Saturday's opponent. "All things indicate it will be a low-scoring game. Certainly the U.S. would do very well to get an early goal, or to get the first goal in the game.
"At the most there are only two games remaining in this tournament so now it doesn't matter if somebody's tired. I do think we have an advantage where we should be fresher than a lot of the teams that remain. Whether that is a factor or not remains to be seen."
The USMNT boss has a point. He's frequently been able to rotate his side, pushing new faces and familiar veterans into and out of the lineup throughout the tournament. He took advantage of the maximum of six replacements following the group stage. In total, 27 different players have started for the USMNT throughout a four-game run to the tournament semifinal.
Does that type of rotation come at the expense of chemistry? Sure, and Arena admits it. With so many new faces and so much change for each and every game, rhythm is a luxury and chemistry hasn't always been easy to come by. Arena says he expects to go with a bit more familiarity for the semifinal and final, should the USMNT advance.
That said, he's had little problem with what he's seen. There have been bumps in the road, sure, but the tournament has largely gone to plan thus far.
"Just to let you know we've scored the most goals in this tournament," Arena said, "so we're not that bad in the attack. Move the ball well, find your advantages on the field and try to capitalize.
"You put a group of players on the field that have played a little bit together and can figure things out. They'll find ways to create chances."
Costa Rica, meanwhile, is dealing with issues of their own. Bryan Oviedo, Joel Campbell and Cristian Gamboa returned to Europe following the group stages, depriving Los Ticos of several of their primary stars. Johan Venegas left too following a knee injury, returning to Minnesota United and further limiting a Costa Rica attack that needed an own goal to advance past Panama. There are still weapons, like Bryan Ruiz and Marco Urena, and both will need to step up to break down the USMNT defense.
The defense, though? Spectacular. Los Ticos have allowed just a single goal throughout the tournament. MLS veteran Kendall Waston was called in after the group stage to join the team, which also features Minnesota United's Francisco Calvo and former Columbus Crew and current Palermo defender Giancarlo Gonzalez.
"I think, to their credit, they have a set way they play regardless of the players that are not available," Arena said. "Well known, their back three or back five, however you want to describe it. The attack, with this team, is highlighted with Ruiz, obviously a very good player. (Urena) has done well as a striker. The back line is strong with Gonzalez, (Johnny) Acosta and Waston. Experienced players in the midfield, so overall a real good team."
The USMNT will need to look better than they did against El Salvador if they hope to take down that real good team. There's no room to sleepwalk through the opening stages of the game. They can't afford to botch set pieces or hand Costa Rica chances with bad giveaways.
If the USMNT can take care of business, a tournament finale awaits, and a chance to put to bed any lingering doubts remaining from last September's defeat.
"We'll go one game at a time," Arena said, "and see what (Saturday's) game looks like, and the outcome and all of that."