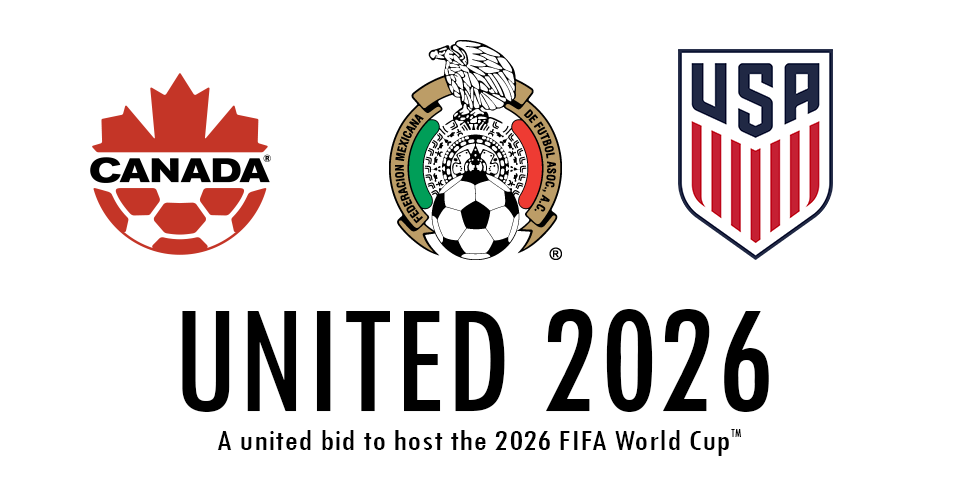 Though its creation shocks nobody, the official formation of the 2026 World Cup bid committee by Canada, Mexico, and the U.S. is a significant step towards hosting the upcoming 48-team World Cup.
In an official statement, the bid committee, named United 2026, was unveiled by officials from the three confederations, who laid out its structure and operations. Leading the charge will be U.S. Soccer president Sunil Gulati as chairman of the bid. Joining him will be be the executive director of the committee John Kristick, Canada Soccer general secretary Peter Montopoli as director for the Canada bid, and Televisa vice president Yon De Luisa as director for the Mexican bid.
"We are thrilled to kick off the bid process with our partners from Canada and Mexico. This is a special opportunity for North America to unite behind our sport of soccer and the quest to host the 2026 FIFA World Cup," said Gulati. "The United Bid Committee has the experience and resources to deliver a successful bid, but it will require an enormous team effort over the next eight and half months so we can demonstrate to FIFA the full potential of our three nations and  partners in CONCACAF to put on the finest World Cup in history."
A board of directors consisting of ten members has been confirmed, consisting of the following: Sunil Gulati (Chairman), Steven Reed (Canada), Peter Montopoli (Canada), Decio De Maria (Mexico), Guillermo Cantu (Mexico), Carlos Cordeiro (USA), Donna Shalala (USA), Dan Flynn (USA), Don Garber (USA),Victor Montagliani (CONCACAF).
"Canada Soccer is pleased to take this important step in our collaboration with Mexico and the United States for our united bid to host the 2026 FIFA World Cup with the formation of the United Bid Committee," said Reed. "We are confident that the collective expertise and experience of the Committee members will result in a world class bid worthy of the world's most popular sport."
"For my country today is a very important day," added De Maria. "These three countries will be very happy to receive the rest of the world and to validate that football allows us to unite countries, that it is a celebration, and that we will receive all those who want to come to enjoy this great party. Offering the possibility for Mexico to organize a third World Cup is very special."