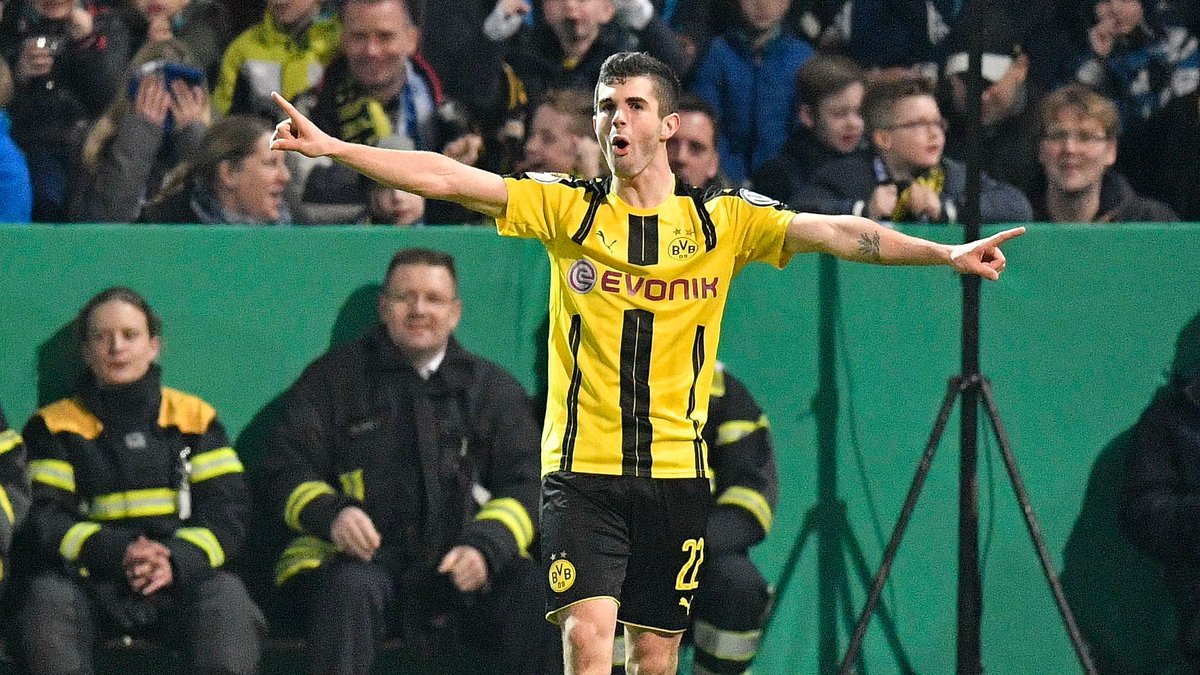 It's only taken one preseason match for Christian Pulisic to pick up right where he left off last season for Borussia Dortmund.
The young U.S. Men's National Team phenom was crucial in Dortmund's 3-1 International Champions Cup victory over AC Milan in China in the early hours of Tuesday morning, further cementing his position as a key player for the Bundesliga squad. Pulisic contributed to all three Dortmund goals on the day, notching an assist on the opener, then earning a penalty that Pierre-Emerick Aubameyang would convert, before assisting Aubameyang on his second of the day.
https://www.youtube.com/watch?v=d7Rk8lmK5d4
The preseason performance continues what has been a meteoric rise for Pulisic with Dortmund. After breaking in to the first team in 2015-16 with 12 appearances and two goals, Pulisic earned his place as a first-team regular in 2016-17 with 41 appearances and five goals for Dortmund. He appeared in 10 Champions League matches, scoring once as well, placing him in lofty company among Americans.
His successes have earned him a regular spot with the USMNT as well, as he's made 16 appearances while scoring seven goals for the senior team, though he was left off this summer's Gold Cup roster as head coach Bruce Arena sought to give some fringe players a chance to earn their place in the team. Dortmund kicks off their season in mid-August against Wolfsburg, and Pulisic will hope to continue his development with another big season.