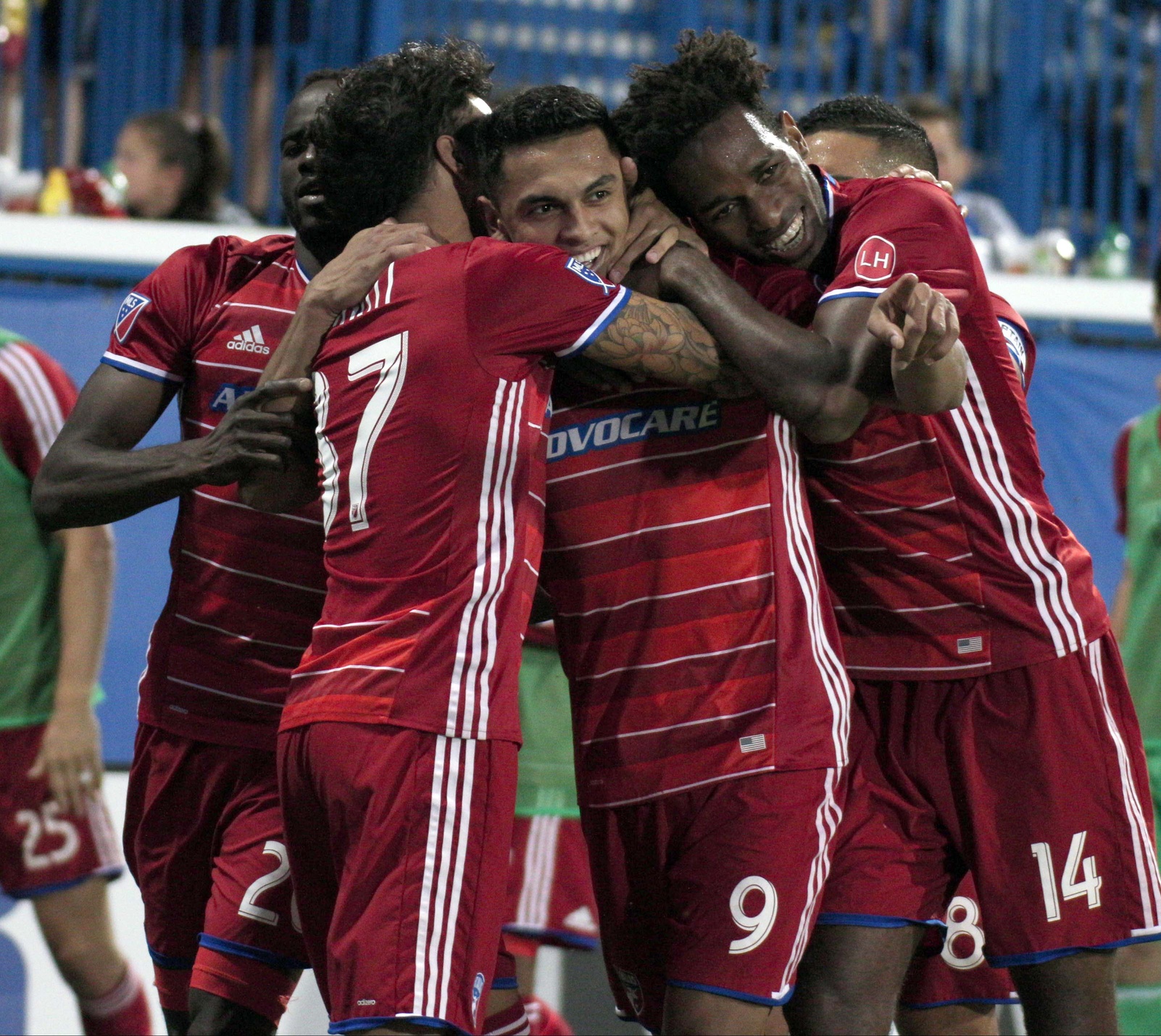 Cristian Colman avenged his fist half disallowed goal by adding two more in the second half with goalscoring spurt that could kickstart his MLS career.
Trailing by one in the first half, Colman's first two MLS goals paved the way for FC Dallas' 2-1 comeback win over the Montreal Impact at Stade Saputo.
Colman thought that he scored his first MLS goal in the 22nd minute by taking a rebound in the six-yard box and shooting in an empty net. His shot was blocked by Daniel Lovitz but what the referee did not see was that Lovitz seemed to be inside the net. With VAR only coming to MLS in August, the game remained scoreless.
Only moments later, FCD took a second hit by allowing the opening goal. At the 23rd minute, Michael Salazar continued on his good run of form for the Impact. The Belizean found space in the six-yard box and headed a cross from Matteo Mancosu in to open the score. The ball hit the right goal post before rolling in the net for Salazar's third goal in as many starts.
Colman waited until the 57th minute to get back the goal that was taken from him in the first half. In a play started by Roland Lamah with a long pass toward Maxi Urruti on the left flank, the Argentinean sent a low cross to Colman and his shot beat Evan Bush to level the score.
He did not stop at one goal. In the 62nd minute, Carlos Gruezo sent an overhead through ball from the midfield circle towards Colman inside the 18-yard box. Inspired by his first MLS goal, the forward controlled the ball perfectly and beat Bush a second time to double his contribution to his MLS account.
An FC Dallas team still short of Matt Hedges, Kellyn Acosta and Mauro Diaz managed to pull the comeback and leave Montreal with the full three points.
Man of the Match
Cristian Colman was having nightmares in the first half, having what his team thought was his first MLS goal but the Paraguayan had a strong comeback in the second half. He first opened his MLS account to level the score and added the go-ahead goal a few minutes later.
Moment of the Match
From the center circle, Carlos Gruezo sent an overhead through ball all the way in the 18-yard box to Cristian Colman. The 23-year old controled the long ball and takes a heavy shot that beats Evan Bush for a second time, giving FC Dallas the 2-1 lead.
Match to Forget
Marco Donadel did not look up to form in the center of the Montreal Impact's midfield. Playing alongside Callum Mallace—who had only started three games this season—the Italian looked the rustier of the pair.