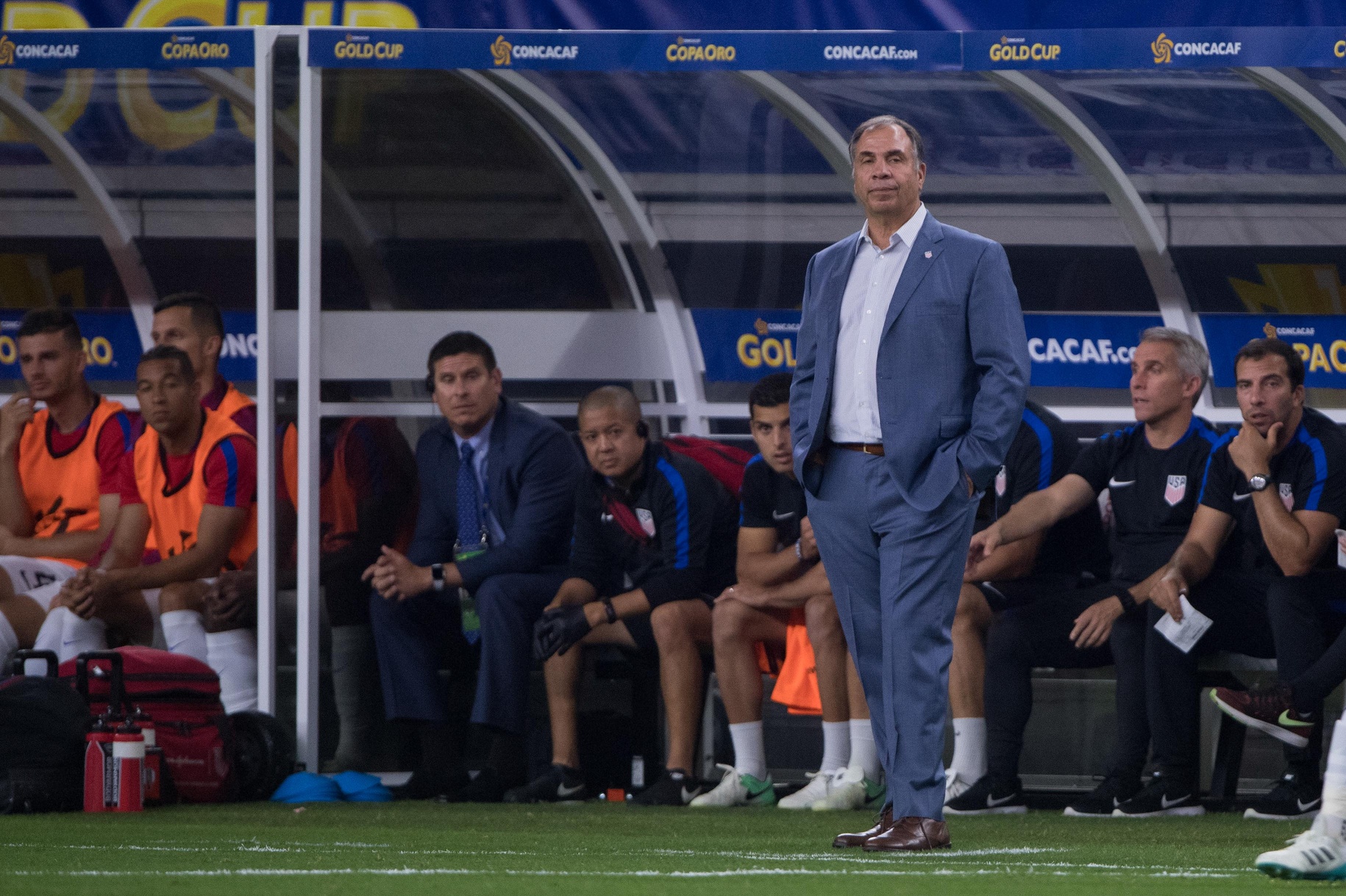 SANTA CLARA, Calif. – When Bruce Arena took over the U.S. Men's National Team for the second time in November after a decade in MLS, the team had been stripped of reasons to aspire for trophies and was in desperate need of help. The lifting of CONCACAF's highest trophy in Chicago in 2013 had become a distant memory, only a blurred television recollection for a handful of Arena's current players.
But with time comes change.
On Wednesday at Levi's Stadium, Arena has yet another opportunity to scribble his name in the USMNT's history book, the first possible exclamation point on his latest venture. An eight-month project has the U.S. side riding a 13-game unbeaten streak and on the brink of reaching Gold Cup glory. Many have been left surprised, but for the man calling shots, progress is not a large feat when you have your players on the right track.
"Well the nice part is that nothing has surprised me," Arena said. "But I think (with) our team, I've been mildly surprised at how well received I've been from the players point of view and the kind of effort and dedication they have for the national team program.
"I'm amazed," Arena added. "These guys are very focused — they want to be a part of the program, they want to be successful. That was really encouraging for me."
Paul Arriola may not have been in Arena's immediate plans in January, but he certainly is now. For the Club Tijuana winger, Arena's integration has brought a missing element: the feeling of actually being a cohesive group rather than just a 23-man squad slapped together on paper. That idea has been instilled by Arena and has been influential to the team's success ever since.
"I'm definitely not surprised," USMNT winger Paul Arriola told SBI. "I think he's done a great job since coming in and the players have done a great job since the first day he came in.
"But since I've been around the team, he's been able to make the group 'a group' which was something that at times we lacked under Klinsmann. For me, that's the most important."
Club Tijuana's 22-year-old winger wishes that the current trend continues. Arena is no newcomer to USMNT success and everything indicates the players are willing to give it their all on Wednesday and throughout the journey towards Russia 2018.
"On the field, we are the players and we play," Arriola said, "but it makes it so much easier when you have confidence in your coach. You play for your coach, your country, the people that you love and things like that. In the end, (I'm not) surprised at the way things have been going and hopefully we continue on this way."