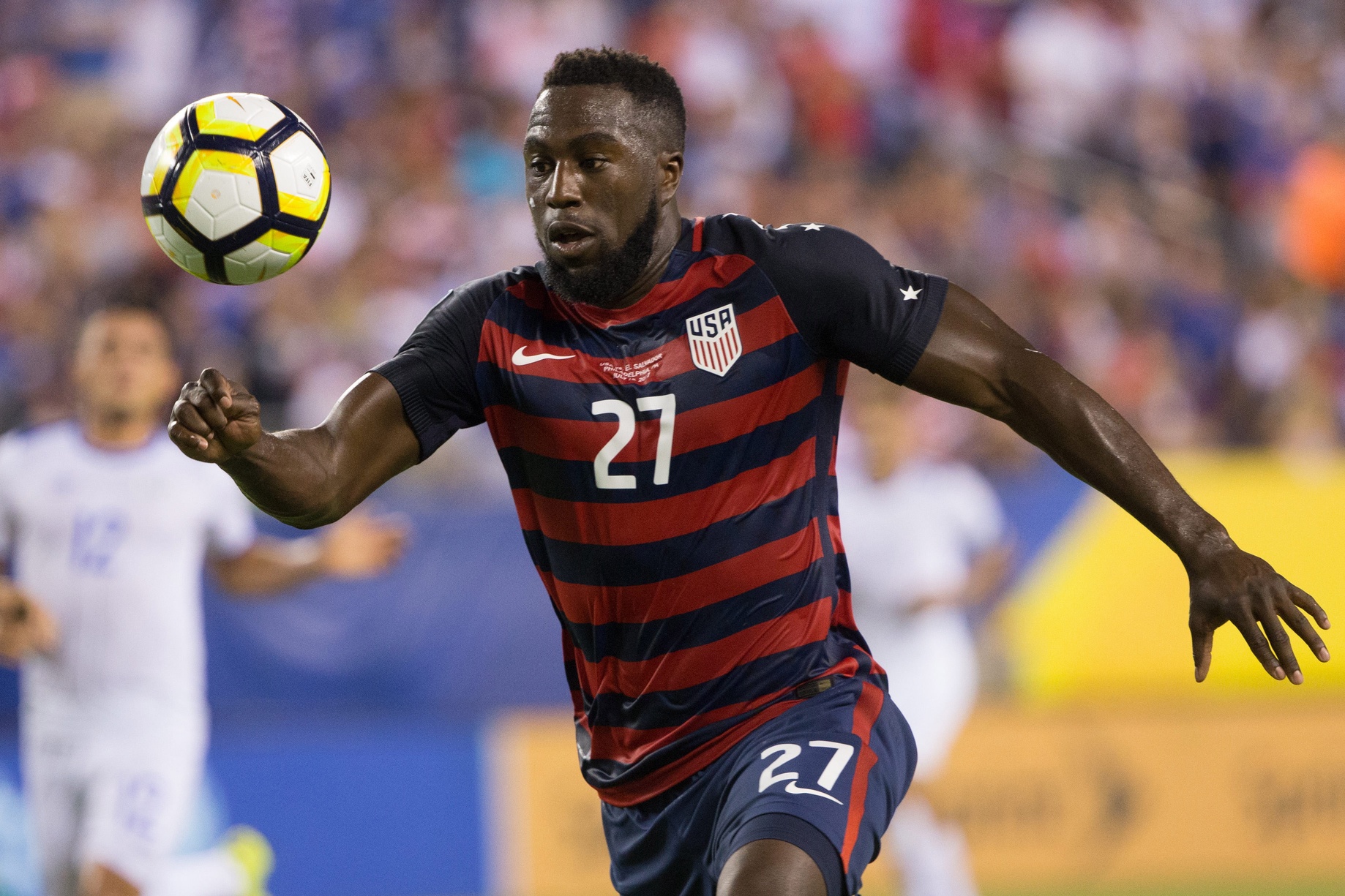 PHILADELPHIA – So you thought you'd seen it all in CONCACAF.
The region famous for laser pointers, bags of urine, egregious time wasting, swift kicks to star players and much more shenanigans reached a new high in ridiculousness on Wednesday night.
Not only was Jozy Altidore bitten by Henry Romero in a tussle on a set piece, he had his nipple twisted from behind by the El Salvador defender. As if that wasn't bad enough, Omar Gonzalez was on the receiving end of a bite in the 81st minute, as Darwin Ceren tried to take a chunk out of him.
To any other team or player outside of CONCACAF, what transpired at Lincoln Financial Field in Philadelphia would've been viewed as incredibly odd, but since this is CONCACAF, the incidents weren't that shocking.
"My girl is mad at me," Altidore said. "She's mad at me. She's mad at Romero. She's like only I can bite you and only I can grab your nipple. It is what it is." 
"It's never happened to me before, but in CONCACAF, it never ceases to amaze me," Altidore said. "We're happy to move on and now we're on to Costa Rica." 
"When the guy bit me I was a bit shocked, but like I said you just have to move on as quick as possible and look toward the next play," Gonzalez said.
Altidore deserves credit for not losing his temper in a situation where an all-out brawl could've taken place after such a violation, and although he admitted he was close to doing so, the forward had the betterment of his team in mind.
"You have to keep your cool because these things happen," Altidore said. "I shouldn't be saying these things happen, but they do. Just move on from it, learn from it and get ready for the next game." 
The teething incidents were the highlights on a night of lowlights, many of which USMNT manager Bruce Arena frowned upon after the contest.
"I don't think games should look like that," Arena said. "Too many fouls. Time wasting. Players on the ground. Doesn't prepare you for big games."
"There should have been players sent off tonight in my opinion," Arena said. "There's a history of that in our sport. These games aren't easy and clearly I would think the referee doesn't want to send anybody off. Tonight there were a couple occasions where perhaps it would've gotten the game headed in the right direction. I certainly didn't see the bite. Somebody showed it to me afterwards. I can't fault the referee. Those things are not easy to see." 
All of the antics on the field from the opposition gave Arena little chance to truly evaluate the players participating in the match, but sometimes in CONCACAF, you don't get that opportunity. In fact, most of the time a competitive match is played in the North American region, you sadly expect some weird shenanigans to break loose, especially in the Gold Cup or World Cup qualifying.
In a normal world, the incident would be punished by CONCACAF, much like FIFA took care of the Luis Suarez situations, but after all this is CONCACAF.
"I'm sure CONCACAF will…I don't know," goalkeeper Tim Howard said. "I'm sure they'll do what they're supposed to do. You can't go around biting people. That's crazy. [Nipple twisting], that should be allowed, but the biting, no good."