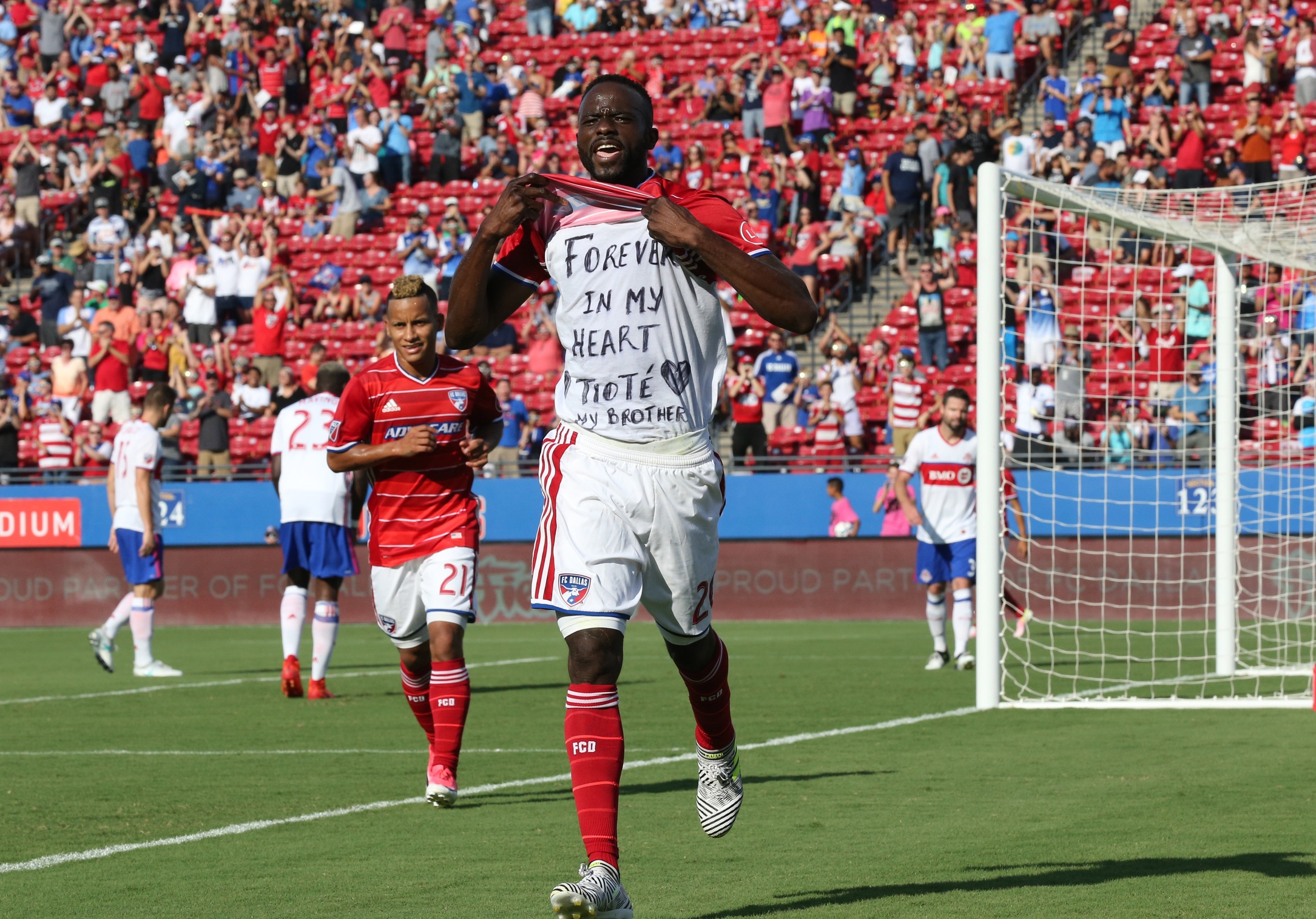 FC Dallas had no problem taking on the Supporters' Shield leaders Toronto FC.
Despite the absence of U.S. Men's National Team call-ups Matt Hedges and Kellyn Acosta, FC Dallas took down Toronto FC, beating them, 3-1, on Saturday at Toyota Stadium.
The action was underway quickly, as Roland Lamah grabbed the first of his two goals on the night only five minutes into the match. Maxi Urruti made a run into the penalty area, and passed Lamah, who scored easily from close range.
Lamah's second came in the 21st minute, thanks to a pass from Mauro Diaz. Lamah received the ball on the wing, and made a run into the center of the penalty area to score.
Following his assist on the first goal, Urruti grabbed the final goal of the match in the 78th minute. Michael Barrios' long pass easily found the Argentine, who scored from an angle.
Before Urruti's goal that just about ensured the victory for FC Dallas, Toronto got one on the board through Marky Delgado. Sebastian Giovinco sent the ball across the goal, but goalkeeper Jesse Gonzalez, along with his defenders, missed it. Delgado was in the right place at the right time, and tapped it in inches from the goal line.
Man of the Match
Roland Lamah's brace little more than 20 minutes into the match allowed FC Dallas to set the tempo early on. He pestered the Toronto defense all night, as he demonstrated with his two goals, but was useful throughout the entirety of his 73 minutes on the pitch.
Moment of the Match
Dallas wasted no time scoring, shocking the opposition in the process, and did so in impressive fashion. Lamah's opener started with a run to the endline by Urruti, leading to Urruti's slick pass back to Lamah near the penalty spot. The goalscorer capped off his goal with a celebration honoring the recently passed Cheick Tiote, wearing an undershirt that said "Forever in my heart Tiote."
Match to Forget
Alex Bono, who has enjoyed a spell as Toronto's first choice goalkeeper, did not help his case to stay there against FC Dallas. He reacted poorly to the attackers' movements, making it harder for himself to prevent Dallas' goals. The goalkeeper, at the end, only managed a single save, though the opposition had four shots on goal.