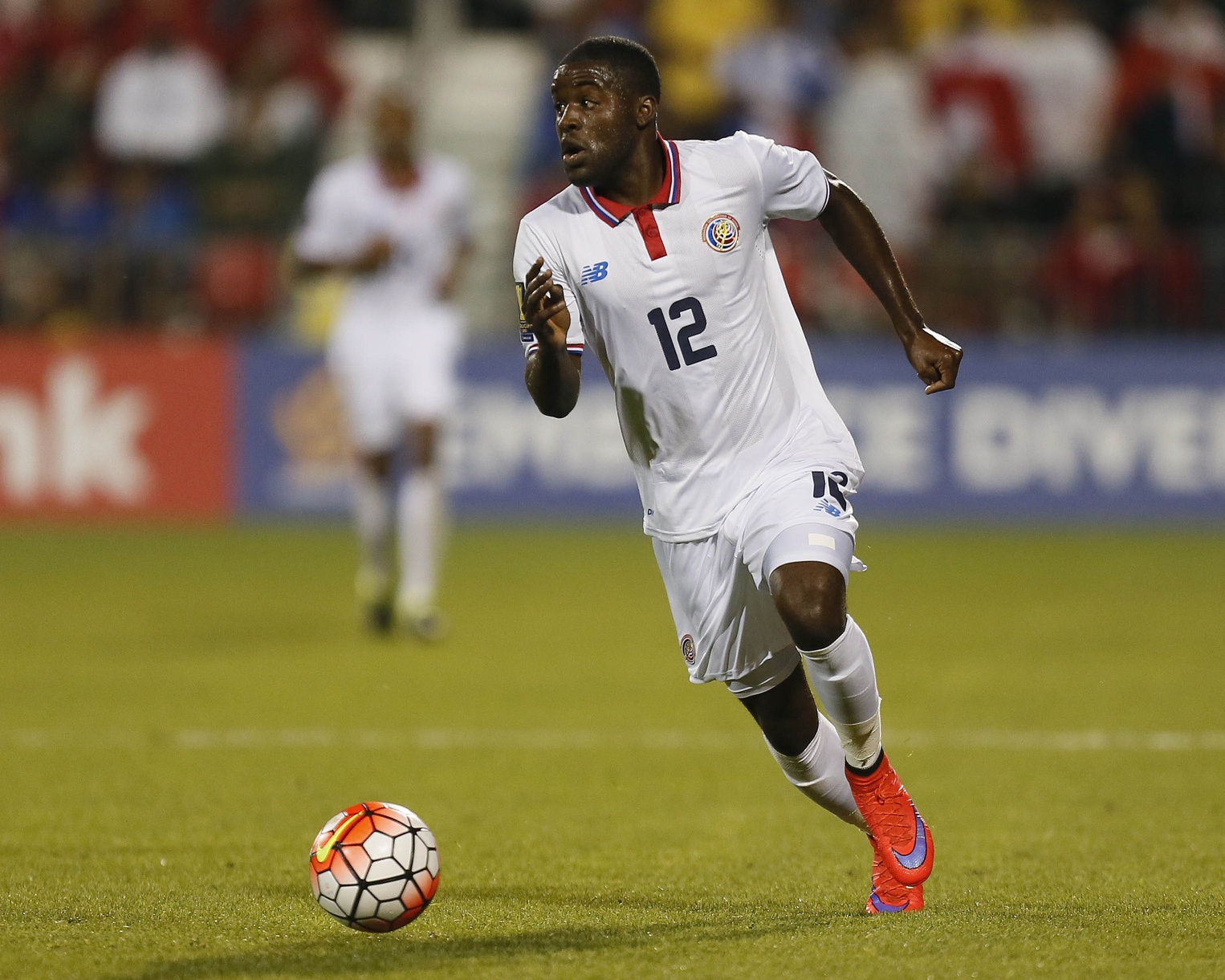 The CONCACAF Gold Cup officially kicks off on Friday in the shadow of the Big Apple in Harrison, New Jersey. Although some of the excitement for the tournament has been watered down, two of the continent's best teams will take the field at Red Bull Arena with plenty of first-team stars.
Honduras and Costa Rica highlight the night's slate at the home of the New York Red Bulls, but the opening match between French Guiana and Canada could also carry importance, especially with two third-place sides advancing from the group stage to the knockout phase.
Here's a look at Friday's Gold Cup action taking place at Red Bull Arena.
Canada vs. French Guiana (6:30 p.m. ET, Fox Sports 2)
Canada has mustered a measly one win in its last three Gold Cups, but hopefully that trend is in the past for Les Rouges. Octavio Zambrano's men have what looks like an easy task in front of them on Friday with minnows French Guiana lining up across from them. A number of MLS players will be at the forefront of the action for Canada, with Tosaint Ricketts, Russell Teibert and Marcel de Jong on the roster, but the true focus will be on young players like Anthony Jackson-Hamel, Sam Adekugbe and Alphonso Davies.
French Guiana earned its first-ever Gold Cup berth by placing third in the Caribbean Cup, a feat few thought it would achieve. Sloan Privat, who plays his club soccer at Guingamp, was the top scorer for French Guiana at the Caribbean Cup with four goals. French Guiana is also the first nation to make its debut at the Gold Cup since 2009, when Grenada and Nicaragua did so. The match could see some controversy of Florent Malouda is involved, adding more intrigue to the tournament opener.
Honduras vs. Costa Rica (9 p.m. ET, Fox Sports 2)
All eyes will be on the heavyweight bout in the second half of the doubleheader at Red Bull Arena. Costa Rica has a real chance to make waves at the Gold Cup this year with the USMNT and Mexico fielding B teams. The Ticos have most of their first team available for selection, and if they take care of Honduras, the path at the least the semifinal round will be fairly easy.
Honduras experienced a brutal disappointment at the last Gold Cup, as it didn't even make it out of the group stage and scored one goal. Chance creation shouldn't be too much of an issue for Los Catrachos with Alberth Elis and Romell Quioto headlining the forward corps, but they'll need to finish off one early to attempt to scare the Ticos. If Honduras starts well and has a solid tournament, it will boost its confidence ahead of the final four Hex matches in which it will be fighting for fourth place with Panama.