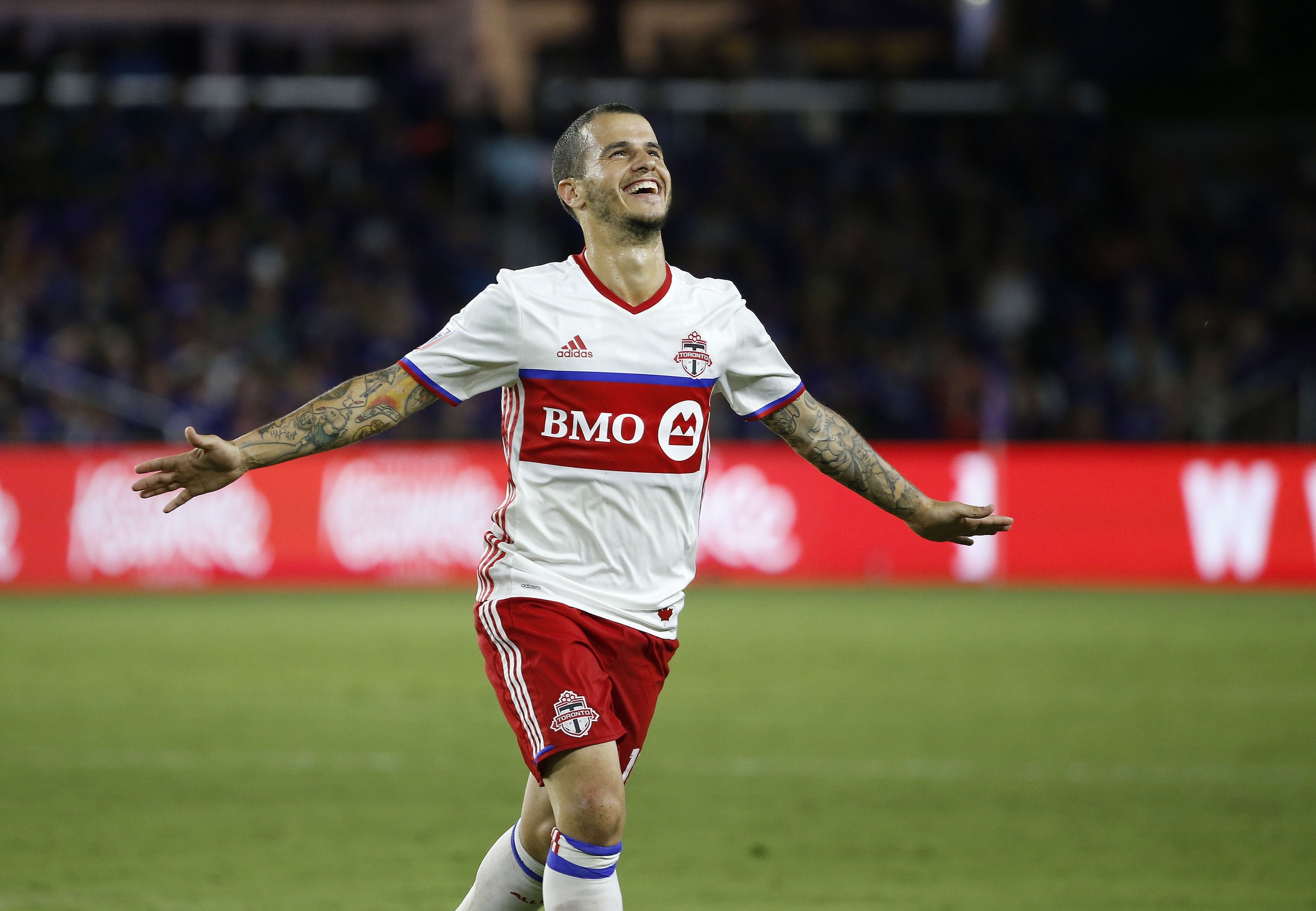 Toronto FC's Designated Players took center stage on Wednesday night.
Behind the team's star forwards, TFC  recorded a 3-1 at the expense of Orlando City on Wednesday at Orlando City Stadium. The away side opened the scoring in the 18th minute, with Jozy Altidore scoring his eighth goal of the season. Sebastian Giovinco found his teammate running into the penalty area, and Altidore finished easily from there.
The lion's share of the goals came in the second half, with Toronto doubling their lead a minute after the break. Giovinco and Altidore combined again, though the roles were reversed. With the goalkeeper in front of him, Altidore chose instead to pass to Giovinco, who scored easily.
Orlando managed to grab a goal back, as Carlos Rivas scored in the 63rd minute. Kaka played a long pass to the Colombian, who remained isolated in a sea of defenders and scored from close range.
Giovinco was able to put the game to bed two minutes later, scoring the final goal of the match. Toronto earned a freekick 30 yards from the penalty area, and the Italian scored straight from there to clinch the victory for his side.
Man of the Match
Sebastian Giovinco's not been in the incredible form from the last two years, but against Orlando, he showed why he is regarded as one of the best players in the league. With an assist and two goals, he easily handled Orlando's defense while demonstrating his skill.
Moment of the Match
Toronto's third goal did not just ensure their victory, but was also quite impressive. The team's star, Sebastian Giovinco, scored from 30 yards out on a free kick. The forward curled the ball in, leaving Orlando goalkeeper Joe Bendik helpless for his ninth free kick goal in MLS.
Match to Forget
Orlando's defensive efforts were not spectacular on the night, ringing true for many, including Jose Aja. The Uruguayan was part of a defense that leaked three goals, and he personally did little to stop the opposition's attack, which recorded 11 shots.