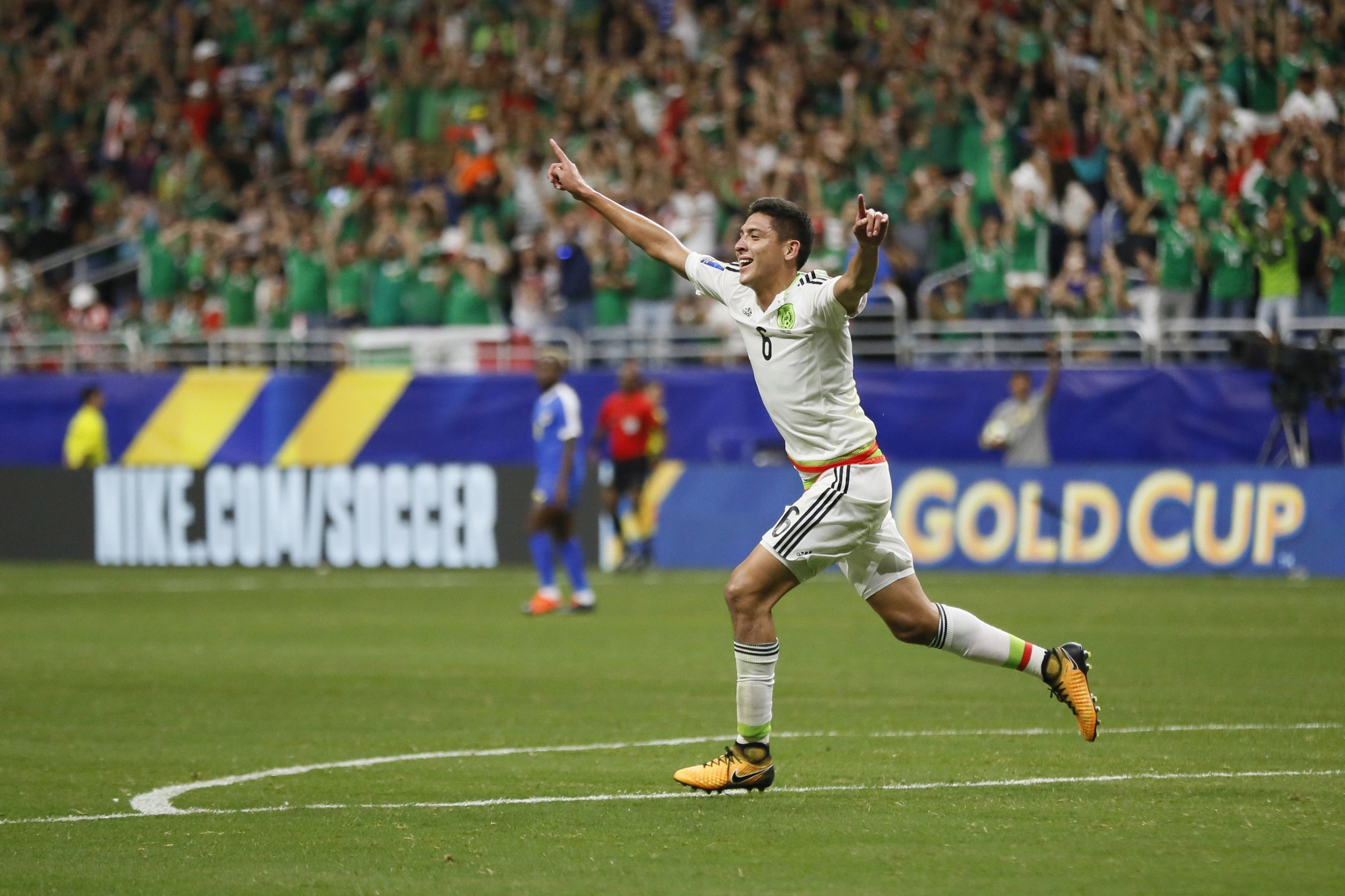 The 2017 Gold Cup has reached the knockout stage, with the remaining eight sides competing in the quarterfinals on Wednesday and Thursday.
The first set of quarterfinalists head to Philadelphia, where Costa Rica faces Panama and the U.S. Men's National Team takes on El Salvador. The following night, Glendale hosts Jamaica and Canada followed by a match between Mexico and Honduras.
Here's a closer look at the next stage of the Gold Cup:
Costa Rica v. Panama (Wednesday, 6:00 P.M. ET)
The tournament's first quarterfinal sees Group A winner Costa Rica take on the runner-up in Group B, Panama.
The Costa Ricans are fresh off a big victory over French Guiana, and went undefeated in group play. Boasting five goals in three matches, the Group A winners also have been steady in the back, conceding only once in the process.
As for their opponents, Panama was also undefeated in Group B. Collecting two wins and a draw against the USMNT, they were unlucky to finish second, as they were level on points and goal difference with the hosts, who scored just enough goals to pass Panama on goals scored.
Jamaica v. Canada (Thursday, 7:30 P.M. ET)
The third quarterfinal is a battle of the runners-up of Groups A and C, as Canada and Jamaica face off for a spot in the semifinals.
Jamaica, who made it to the final of the 2015 tournament, did not lose on their way to the quarterfinals. Recording a win against minnows Curacao, an impressive draw against Mexico and an important tie against Honduras booked them a spot in the knockout stages. On their side is the in-form Darren Mattocks, who scored twice in the group stage.
Canada is back in the quarterfinals of the regional tournament for the first time since 2009 after what turned out to be an impressive group stage for Octavio Zambrano's men. Recording two draws, including one against North American giants Costa Rica, and a win was enough for the Canadians, who have teen sensation and golden boot leader Alphonso Davies in fine form.
Mexico v. Honduras (Thursday, 10:30 P.M. ET)
Competing for the final semifinal berth are Group C winner Mexico and Group A's third-place finisher, Honduras.
Mexico, bringing a second-choice squad after a run to the Confederations Cup semifinals a few weeks ago, has not had it easy dominating their opposition, though managed to get the job done in the group, scoring five times in three matches.
Honduras is the beneficiary of French Guiana breaking the rules to play the ineligible Florent Malouda, as the 3-0 win awarded to them put them over the top as one of the two third-place teams to qualify for the next round. With no goals scored so far, the matchup will likely prove difficult for Jorge Luis Pinto's men.