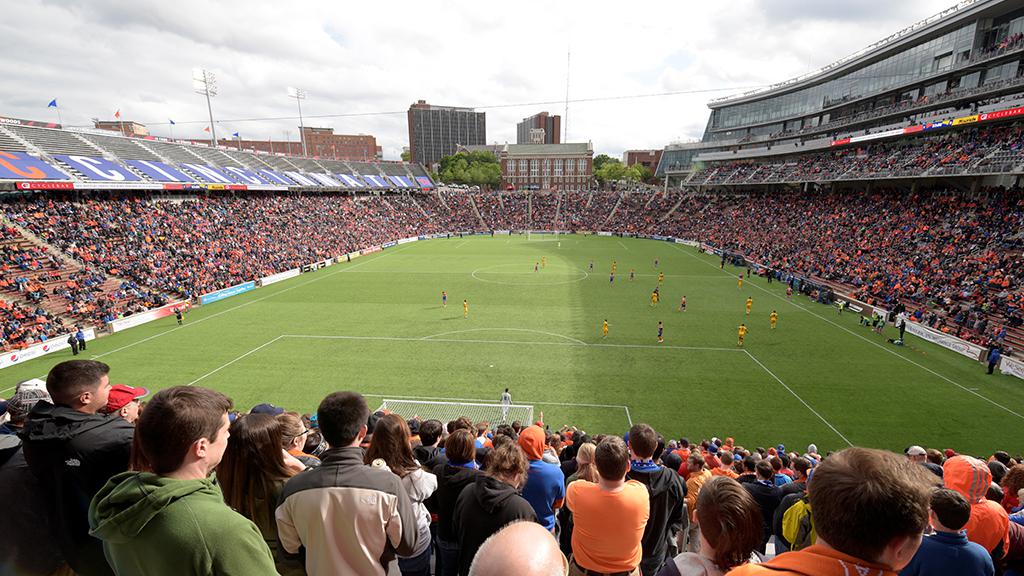 MLS expansion candidates are dropping like flies in recent days, and Cincinnati's bid is the latest to take a significant hit.
Speaking to Politics Extra, Hamilton County commissioner Todd Portune expressed his lack of interest in building a new soccer-specific stadium for FC Cincinnati, a major requirement of MLS expansion bids, reports Cincinnati.com. Portune believes that MLS should accept the University of Cincinnati's Nippert Stadium as its permanent home, regardless of the fact that MLS has made soccer-specific stadiums a must-have in this round of expansion.
"I'm unconvinced that they need a new stadium," Portune said. "We still have two perfectly good stadiums in Cincinnati that will meet their needs. Period."
"MLS, you tell us why it doesn't work," Portune added. "You saw the same thing we did two Wednesdays ago. You're telling me you don't want that?"
The democratic county commissioner is the president of the board of commissioners and his party is in the majority, meaning he holds all the decision-making power in any public funding for an MLS stadium project in the county. The county commissioners plan to roll out 13 project ideas next Wednesday, among which an MLS stadium is included, but Portune's statement weighs heavily on the possibility of a stadium within Cincinnati proper.
Remaining at Nippert would bring its own troubles to FC Cincy, as the team would have no ownership of naming rights, no ability to offer premium concessions and limited merchandise, and an inability to hold non-soccer events. All of these represent major sources of revenue for MLS teams, and a lack of them can severely cut into a team's bottom line.
The news is not a death knell, however, as the team has scouted several sites for a potential stadium aside from the West End location in Hamilton County. The most likely fall-back is just across the river at the proposed Newport location in northern Kentucky. There is a precedence, as many MLS teams play outside of their city limits, and Newport isn't an unreasonable location for Cincinnati-based fans to reach.