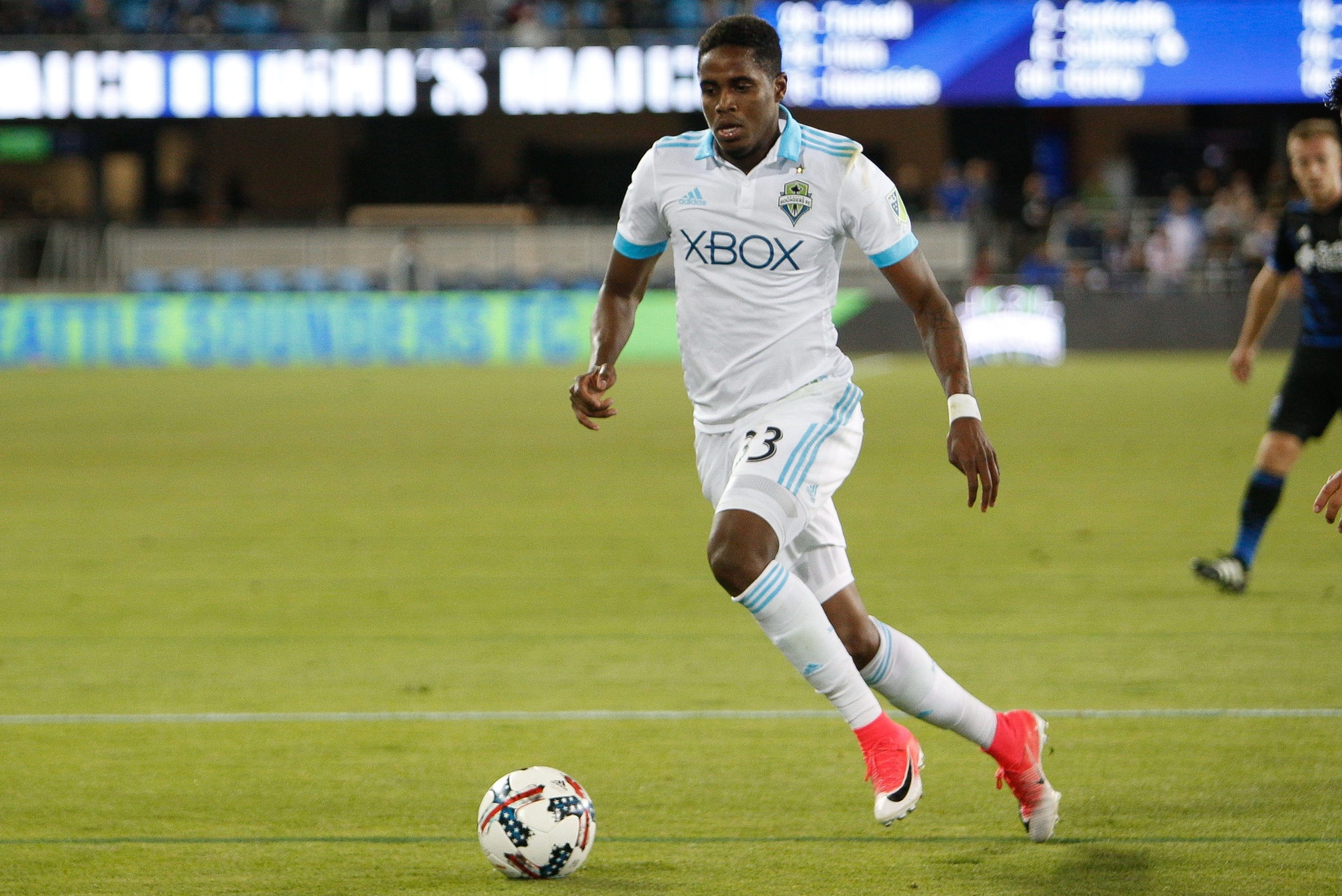 The Seattle Sounders are set to lose their left-back on a free transfer to 2. Bundesliga side SV Darmstadt come January.
The German side announced the signing of Joevin Jones on Sunday, who officially penned a three-year deal with the Lilies. Jones joins the second-division team led by a man familiar to MLS, ex-Toronto FC midfielder Torsten Frings, who is delighted but antsy to get the 25-year-old onboard.
"We are very happy that Joevin has chosen the Lilies," Frings said. "He was an absolute favorite of ours, who we would rather have in our team today than tomorrow and will help us immediately after his arrival."
The Trinidad and Tobago international is arguably the league's best left-back, leading all defenders with nine assists and providing a goal in 21 league games this season. The left-back returns to Europe after a short spell with HJK Helsinki back in 2014.
"I am very happy about the opportunity to prove myself at Darmstadt 98," Jones said. "It is a big step in my career, which I absolutely want to make use of, and I can not wait to get going in Darmstadt and the club to achieve its goals to help."