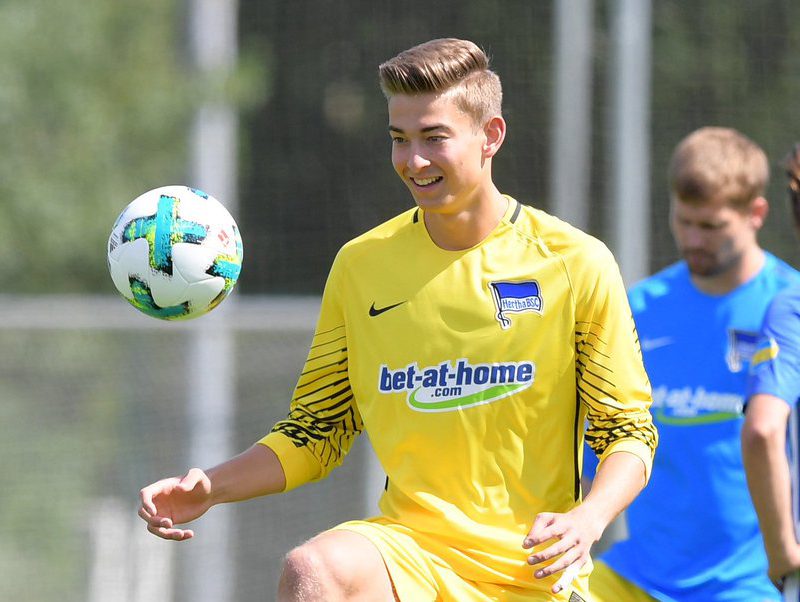 Jonathan Klinsmann recently began a training stint with Hertha Berlin, and club management says the early returns have been positive.
Hertha Berlin coach Pal Dardai said that the U.S. Under-20 Men's National Team goalkeeper "made a good first impression" to begin his 10-day training stint. Klinsmann had been preparing for his trial with club academy coach Ija Hofstadt before joining the team for training on July 3.
"If he convinces our goalkeeper coach Zsolt Petry, we'll get him," Dardai added.
Klinsmann's most spectacular moment actually came far away from his goal as he smashed a first-time volley into the top of the net.
Like father, like son 👨‍👦

Jonathan Klinsmann knows where the goal is ⚽️🎯

Not bad for a 'keeper 😉🔥 #hahohe pic.twitter.com/hmtDr8MCMr

— Hertha Berlin (@HerthaBSC_EN) July 3, 2017
According to German outlet BZ, Klinsmann turned down offers from Swiss side Grasshopper Zurich and Eintracht Braunschweig go join Berlin for a training stint.