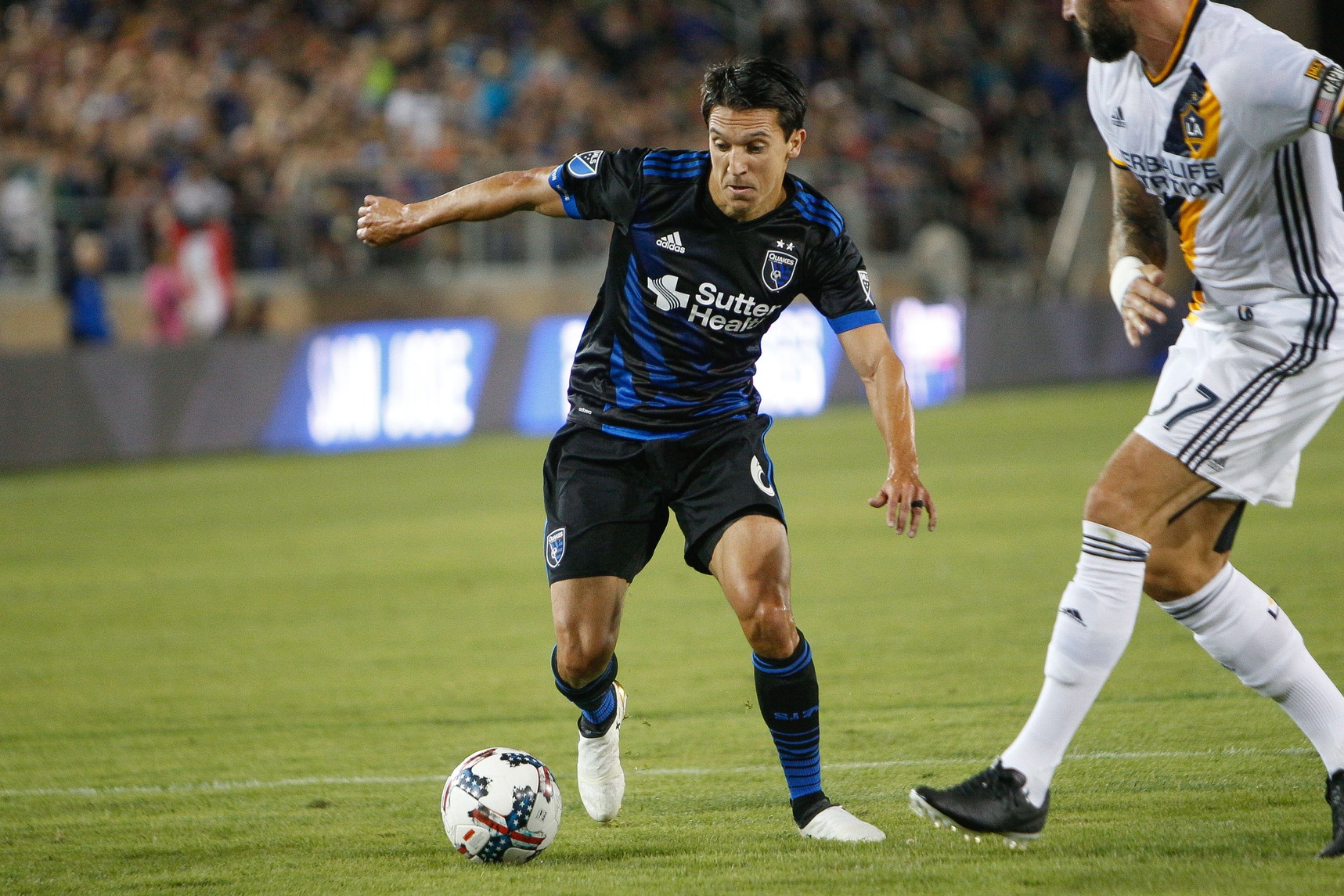 It is never a California Clasico without a jaw-clenching ending.
Goals by club veterans Chris Wondowloski and Shea Salinas earned the San Jose Earthquakes a 2-1 victory against arch rivals LA Galaxy at a sold-out Stanford Stadium.
Salinas' has experienced memorable moments in Stanford before, but none quite like Saturday's. In stoppage time, the Quakes midfielder's stunning strike would bounce off the bottom lip of the cross bar and into Diop's goal, handing the Quakes their latest rendition of a Goonies Never Say Die victory.
Some vintage Wondolowski magic in the 75th minute gave the black and blue signs of hope. David Bingham's cross-field pass found a lurking Wondolowksi on the opposite end of the field only to be finish shortly after by a deflected weak-footed strike.
The Galaxy's captain had one up his sleeve as well. Jelle Van Damme warmed up the scoreboard only 11 minutes into the game. Jose Villarreal's set-piece ball landed perfectly on an unmarked Van Damme who viciously first-time volleyed it in the back of the net, giving Bingham only enough time to blink.
Despite lacking most of its attacking firepower due to international duty and injuries, the Galaxy surprised Bingham time after time. In the 73rd minute Raul Mendiola strike came inches of finding the back of the net, and only a minute later, the Quakes goalkeeper delivered an impeccable one-handed save.
The second half painted a different picture for the Quakes, allowing the home side to sniff the net more than once. Thompson's strike in the 52nd minute would bar out and deny the homegrown from registering his first career goal.
After the dramatic victor, the Quakes visit Atlanta on Tuesday, while the LA Galaxy host Real Salt Lake on the same day.
MAN OF THE MATCH
Chris Wondolowski kept it routine and delivered another emphatic performance against the cross-state rivals.
MOMENT OF THE MATCH
Shea Salinas' stoppage-time blast was too much for a clumsy Clement Diop, sealing the emphatic comeback for the home side.
MATCH TO FORGET
Leading into Saturday night Clement Diop looked to regain his recent faulty form, but if anything, it regressed against the Quakes.