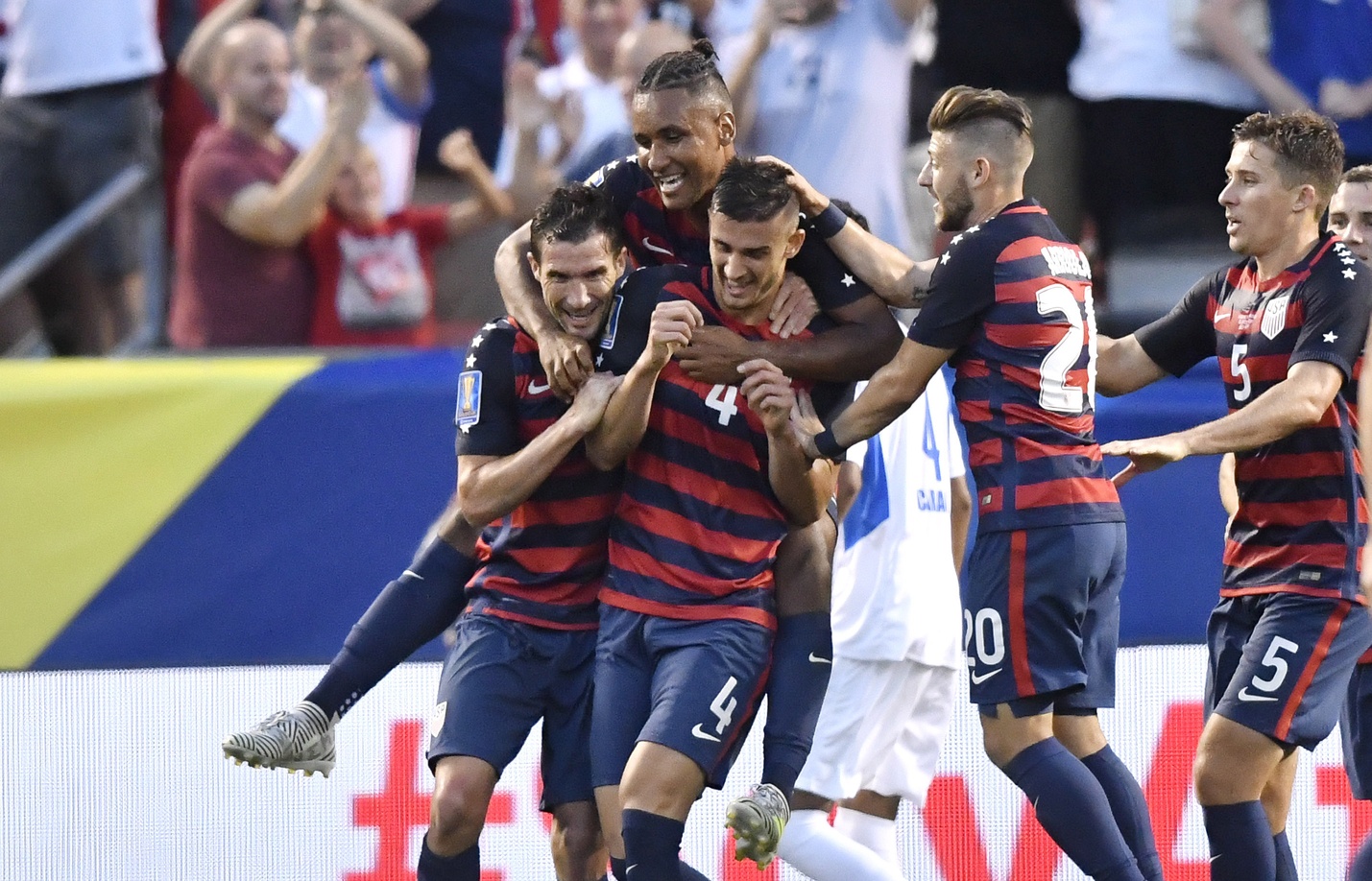 U.S. Men's National Team defender Matt Miazga was happy to get back on the pitch.
"The goal was a little added bonus," he chuckled after Saturday's 3-0 win over Nicaragua.
It was Miazga's first game action in over two months and he was eager to shake off the rust.  He was admittedly in "preseason mode," but he certainly helped out by scoring the goal that put the USMNT on top of Group B and into the Gold Cup quarterfinals with a favorable matchup against El Salvador. All the while, he helped in maintaining a clean sheet amidst unexpected Nicaraguan pressure.
Miazga has been putting extra time into his workouts in order to escape his self-admitted preseason state. One of the few European-based players on the squad, Miazga has been out of game action for several months unlike his MLS-based teammates. In an effort to prepare for both the short and long-term challenges, he's been working out extra in the gym, putting on weight to make himself one of the biggest guys on the pitch.
The extra work in training appears to be paying off. Defensive midfielder Dax McCarty, who played with Miazga with the New York Red Bulls two years ago, can see a big difference in his approach to the game as Miazga has grown both physically and mentally since departing MLS in Jan. 2016.
"I think he's matured a lot. He reads the game pretty well," McCarty said after Saturday's win. "I think his decision-making has gotten a lot better since he played over in Holland. You can tell that he's refined his game a little bit too."
"I had to really push the capacity these last few weeks on my fitness," Miazga added, "always doing extra after training."
The Chelsea player is focused on the Gold Cup right now, but he also faces an uncertain future at the club level. He spent last season on loan at Vitesse in the Netherlands, where he started 19 games in all competitions. He will return to England facing the prospect of another season long loan, but it remains to be seen where his future lies.
"They're very happy with my progress," Miazga said of Chelsea. "I'm very happy with the way it's going and I'm headed in the right direction."
Before that, he's got the national team to worry about. Miazga is sticking with the USMNT after their full slate of roster changes heading into a quarterfinal match with El Salvador in Philadelphia. It offers another chance to impress as Miazga looks to rise up the ranks for both club and country.