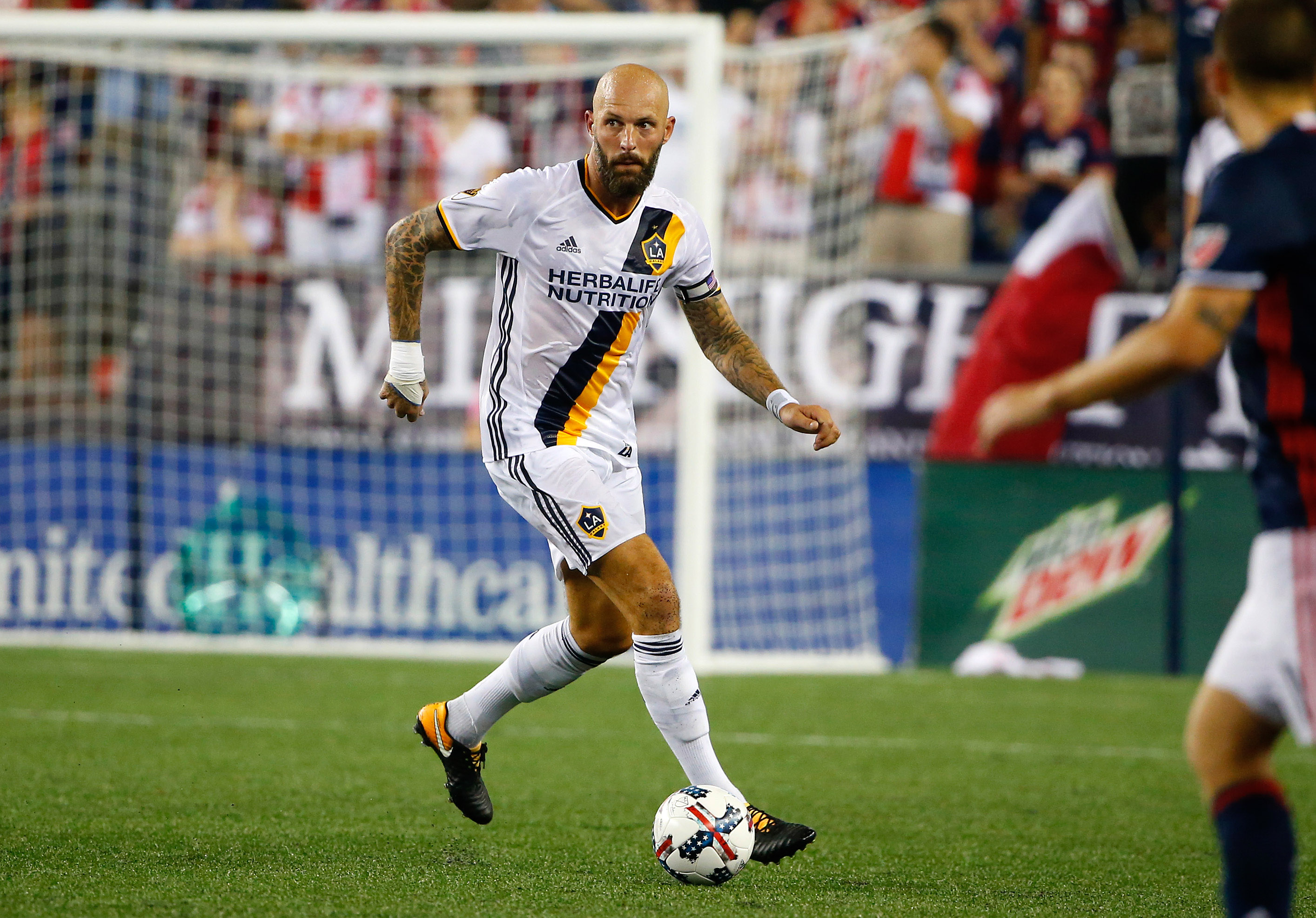 With the league neck-deep in the last few weeks of the silly season, a pair of big name moves are circulating around MLS.
First comes a potential move out for a defensive star, as LA Galaxy defender Jelle Van Damme has reportedly been offered a contract by Belgian side Royal Antwerp at the end of his contract this year. Van Damme has worked himself into the captaincy for the Galaxy this season and has been a steadfast part of the team's back line.
However, with his family in Belgium, Van Damme might opt to sign a two-year deal with Antwerp. The team is reportedly looking to finalize his signing by the end of this week.
D.C. UNITED IN PURSUIT OF NIGEL DE JONG
As the Galaxy potential lose a European star, D.C. United are in pursuit of one of their own.
The team is reportedly in deep discussions with Dutch destroyer Nigel de Jong, according to the Washington Post. The long-time midfielder for the Netherlands national team is reportedly set to leave Turkish club Galatasaray after just one seaosn, and could return to MLS before the close of this transfer window.
De Jong was released by the LA Galaxy last August to avoid several contract guarantees. He would reportedly join D.C. United as a designated player, helping to fill the current hole in their defensive midfield.
D.C. UNITED ALSO INTERESTED IN DERBY'S MARCUS OLSSON
As an aside from their pursuit of Nigel de Jong, D.C. United is also targeting another overseas player.
The team is reportedly pursuing Derby County fullback Marcus Olsson, according to Black & Red United. Olsson, who's twin brother Martin Olsson plays for DCU partner team Swansea City, has been with Derby since January of 2016 after joining from the Blackburn Rovers.
Olsson is usually played at fullback, but can also feature on the left wing when needed, adding some dimension to a bit of a stagnant D.C. United roster.
D.C. UNITED SEEKING ADDITIONAL INVESTORS, NOT SELLING TEAM
Despite earlier reports, the owners of D.C. United are not looking to abandon their investment.
After reports emerged that Erick Thohir was looking to sell the capital team, the Washington Post stated that Thohir was not interested in selling the team entirely, but was seeking to take on additional investors. After links to local Redskins owner Dan Snyder, the story stated that the additional investors would simply supplement the current equity invested in the team.
"If we don't find anyone who is really good for our team, we won't bring one in," said Thohir. "We're looking for someone who brings value."
MONTREAL IMPACT PURSUING CANADIAN MIDFIELDER SAMUEL PIETTE
The Montreal Impact could potentially add a local star in the next few days.
The Impact have been linked with Quebecois midfielder Samuel Piette after a good performance at the 2017 Gold Cup with Canada, reports 98.5 Sports. Piette has reportedly received several offers from Spanish Segunda Division teams, as well as Belgian teams, in addition to his links to the Impact.
Piette has previously expressed an interest in returning home to Quebec and the Impact.