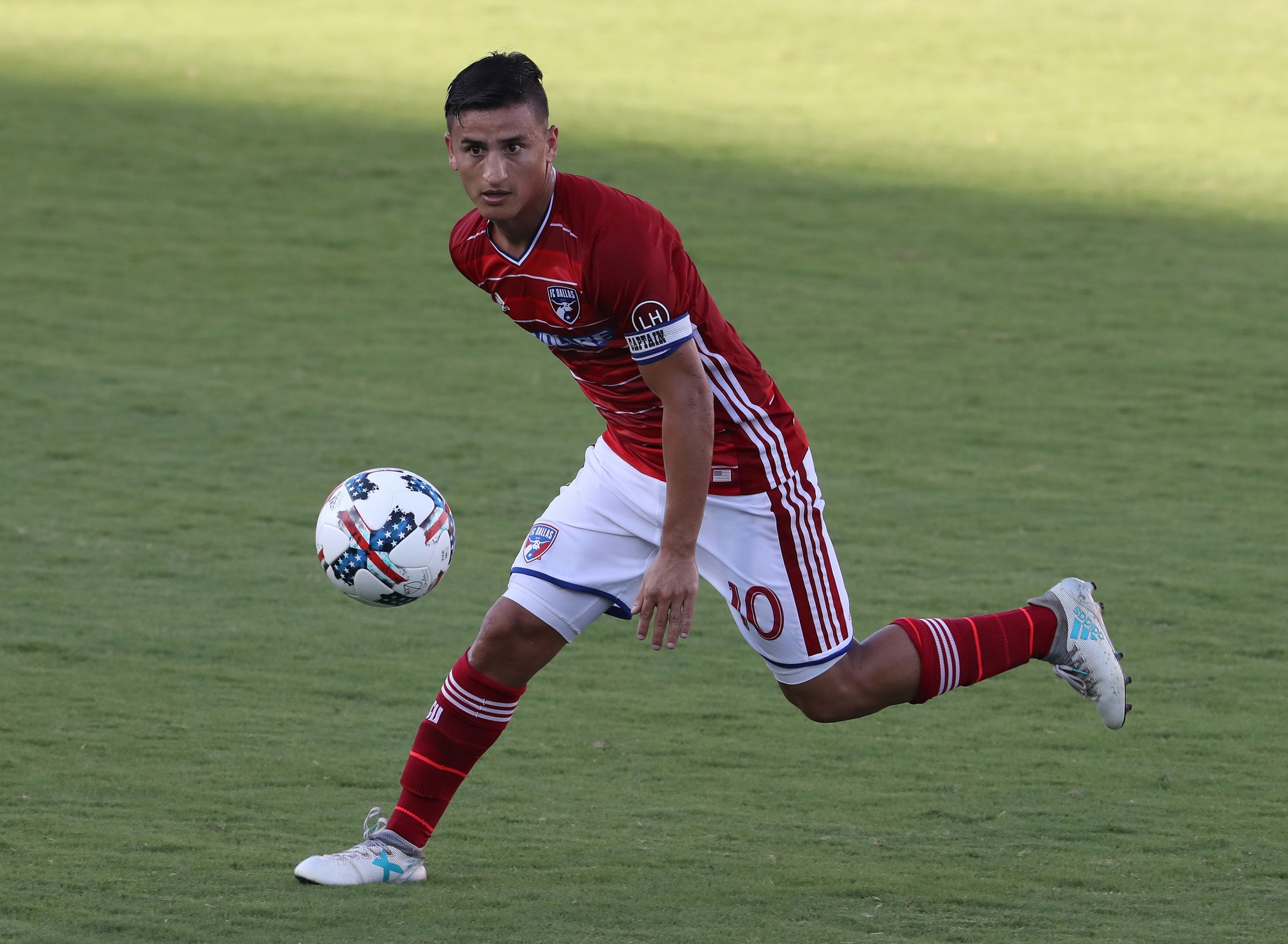 Major League Soccer doesn't stop for holidays. In fact, the excitement just escalates as a full 11-game slate will be played over the next three days, starting with five matchups on the Fourth of July.
Three of the five Tuesday games feature an Eastern Conference team against a Western Conference foe, while the two late games could provide plenty of intrigue. Wednesday is dominated by the East and its best team has a chance to prove its mettle on the road once again.
The match week ends on Thursday with a potentially interesting showdown between a team that is incredible at home and a club looking to prove its worth as a playoff contender.
Here's a look at each of the 11 games being played during the holiday week:
Tuesday
San Jose Earthquakes at Atlanta United (7 p.m. ET, MLS Live)
After a thrilling Cali Clasico victory the Goonies head east for their first-ever clash with Atlanta United. It would be safe to assume that the Earthquakes won't have much in the tank after beating a rival in Chris Leitch's first game in charge. Atlanta is 5-2-0 at home and has won three out of its last four. Tata Martino's men will play four of their five matches on the road after the Gold Cup before Mercedes-Benz Stadium opens.
Columbus Crew at Minnesota United (7 p.m. ET, MLS Live)
The Crew are one of five teams playing their 20th game of the season this week, and they've put themselves in decent position so far sitting sixth in the East. Sixteen of Minnesota's 18 points have come at TCF Bank Stadium. Tuesday starts a run of five consecutive home games for the Loons.
D.C. United at FC Dallas (8:30 p.m. ET, MLS Live)
We're into the fifth month of the season and D.C. United is still terrible. The Black and Red have been shutout in their last two games and sit dead last in the East with 18 points and they've only scored 12 goals. FC Dallas should be licking its chops heading into Tuesday. Anything less than three points will be seen as a disappointment for Oscar Pareja's men.
Seattle Sounders at Colorado Rapids (9 p.m. ET, MLS Live)
The Sounders enter July with just one win in their last five games. They still have plenty of work to do, as they sit in eighth place in the West thanks to a brutal 1-6-3 road mark, but all things considered, it's still better than where they were at this time last year. Colorado is slowly starting to pick up some traction after a rough beginning to the campaign. They've inched up to ninth in the West with four wins in their last six.
Real Salt Lake at LA Galaxy (10:30 p.m. ET, MLS Live)
In most years, a clash between Real Salt Lake and the Galaxy would be one worth staying up for, but we're not totally sure you can say this year, which means this will end up being the best game of the week because this is MLS. RSL sit in last place in the West and have a 1-8-1 road record. The Galaxy need something to finally go their way at home after going 1-4-3 at StubHub Center to start the season.
Wednesday
New York Red Bulls at New England Revolution (7:30 p.m, MLS Live)
Wednesday's clash at Gillette Stadium will be won by the team with the best depth. The Red Bulls have been struck by the injury bug and suspensions, while the Revolution are trying to replace a pair of U.S. Men's National Team players. The home team has won the last five games in this matchup, with the Red Bulls winning the last game on May 27 by a 2-1 score.
Toronto FC at Orlando City (7:30 p.m. ET, MLS Live)
TFC had first place taken away from it last weekend as Chicago eclipsed the Reds. The second game of their three-game road swing brings them to Orlando City Stadium against one of the better home teams in the league. The Lions put in a strong performance on Friday in Utah to come away with three points. They'll be looking to not only improve on their 6-1-3 home mark, but gain ground on a team two places above them in the East.
Montreal Impact at Houston Dynamo (8:30 p.m. ET, MLS Live)
Montreal is beginning to look like a team that might make a surge at the top six in the East. The Impact have won three of their last six games and lost once during that stretch. But going on the road to Houston will be a challenge against a Dynamo team desperate to regain some form following a four-game winless run.
New York City FC at Vancouver Whitecaps (10 p.m. ET, MLS Live)
New York City FC is tied with Chicago for the longest current winning streak in MLS at four games. Patrick Vieira's men have outscored their opponents 9-3 during their recent run of form. Vancouver hasn't been able to string a good run of results together, but despite that the Whitecaps are just one win away from jumping over the red line.
Chicago Fire at Portland Timbers (10:30 p.m. ET, MLS Live)
The Chicago Fire are very much for real if you haven't noticed that already. Nemanja Nikolic can't stop scoring, and everyone in the lineup has struck a rich vein of form. The Fire have gained nine points on their travels this season, and they'll have a good chance to add to that tally in Portland on Wednesday night. The Timbers have been up and down all season, but still sit third in the West thanks to a terrific start. Caleb Porter's men are in search of their first victory since June 10.
Thursday
Philadelphia Union at Sporting Kansas City (8:30 p.m. ET, MLS Live)
The Union revived their season once again over the last two weeks with a pair of wins at home, but extending that streak to three will be difficult in Kansas City. Sporting Kansas City did receive a test from the Timbers on Saturday, but they held firm on home soil. Being without Dom Dwyer, Matt Besler and Graham Zusi is always tough, but Peter Vermes has just enough depth to get his team through the adversity.