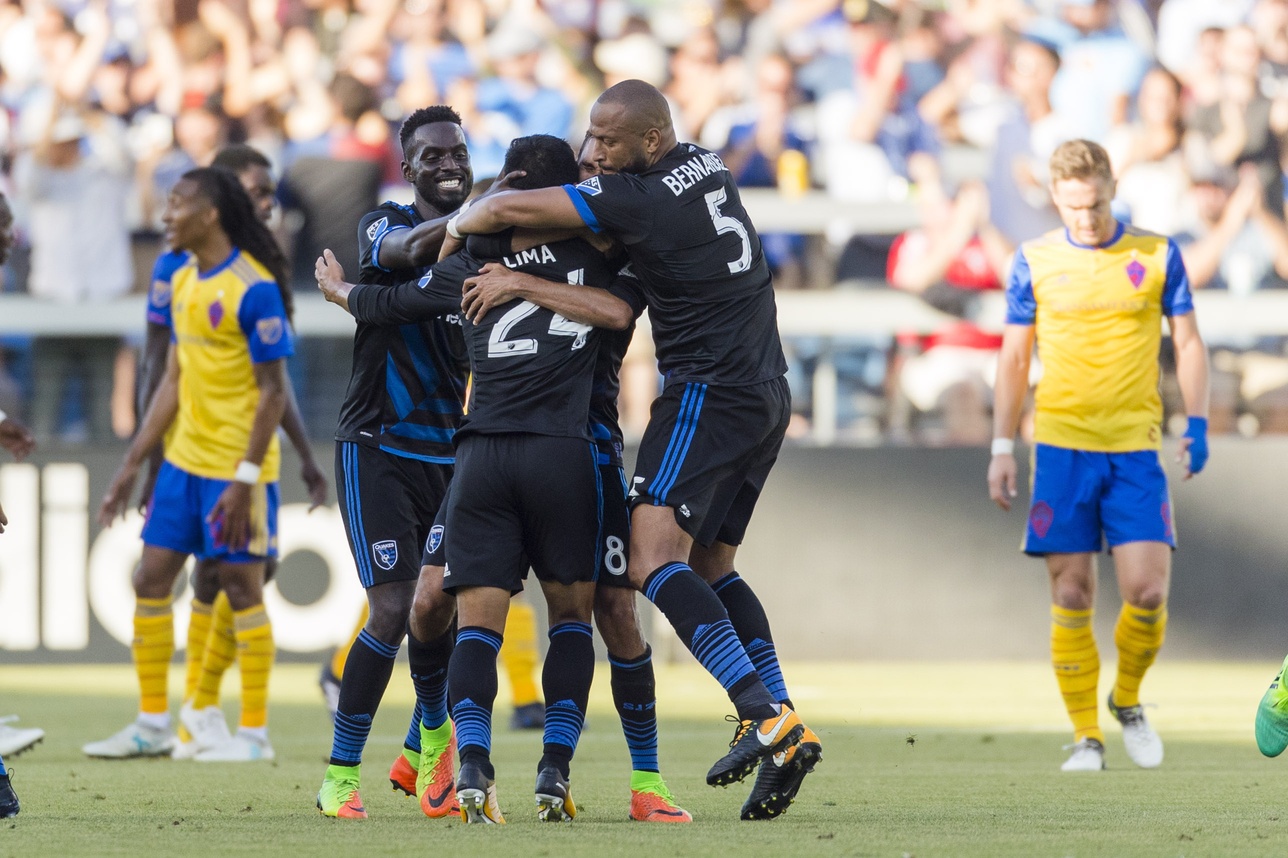 If you haven't heard of Nick Lima yet, you might want to the check out the San Jose Earthquakes 22-year-old rookie fullback.
Lima was the difference in the Quakes 1-0 victory over the winless-on-the-road Colorado Rapids at Avaya Stadium on Saturday night.
For the Quakes, Anibal Godoy and Jahmir Hyka's absences didn't effect the team from the get-go, as for the Rapids, missing two of its three designated players in Shkëlzen Gashi and Tim Howard signaled a troubling night.
The two sides played to a lackluster first 45 minutes with neither side demonstrating much attacking cohesion. Aside from a wasted San Jose free kick earned inches outside the penalty box, both sides remained conservative when pushing forward.
The second half painted a different picture. Pressure for Pablo Mastroeni's men to end their road drought, and for the Quakes to remain relevant with a playoff spot within reach.
As a result, Lima pulled the trigger from well outside the 25-yard mark and blasted a goal-of the-week worthy smash past Zac MacMath. The second goal of the season for the second homegrown player in the club's history is another indication of why he should be one of the leading contenders for MLS Rookie of the Year.
The Gashi and Howard-less Rapids failed to answer back, and in the 71st minute the game nearly escaped from them for good. Chris Wondolowski delivered an exquisite through-ball into Marco Ureña. The Costa Rican maneuvered past MacMath but shanked the ball on an empty goal.
After the victory, the Quakes set their sights on Saturday's match against Columbus Crew, while the Rapids travel back to home to host the Vancouver Whitecaps.
MAN OF THE MATCH
Nick Lima continued to cement his Rookie of the Year statement with another spectacular game on both ends of the pitch.
MOMENT OF THE MATCH
Lima's world-class strike was the difference between one and three points for the home side.
MATCH TO FORGET
In Colorado's last encounter with the Quakes back in May, Dominique Badji put one in the back of the net. On Saturday he failed to even whiff the penalty box.