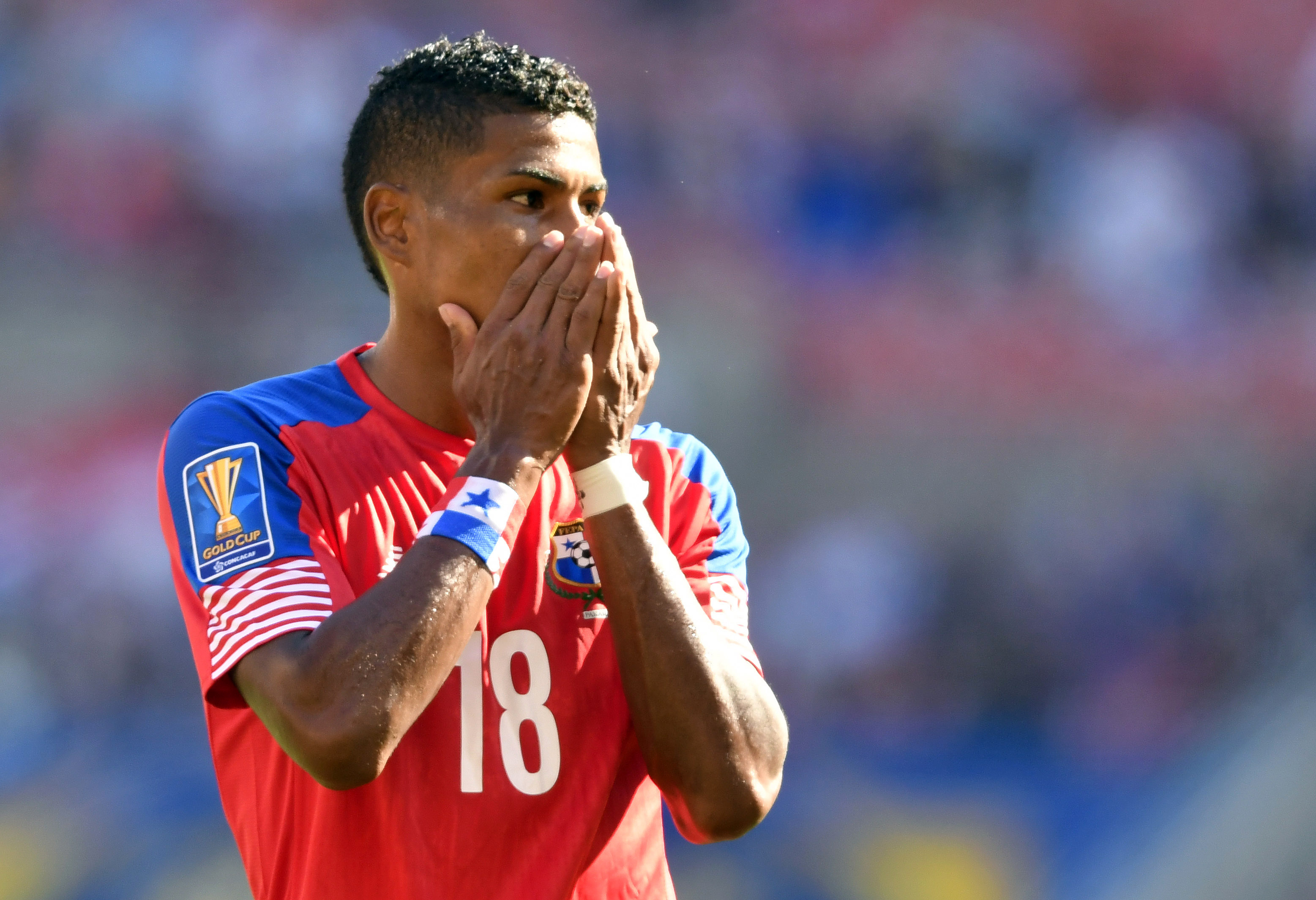 New York City FC defender, Maxime Chanot, undoubtedly spoke for his teammates following a 2-2 draw to Toronto FC on Wednesday night at Yankee Stadium. In an otherwise empty locker room, Chanot was one of only three players to offer post-match commentary to the bevy of reporters.
"I don't know I'm not sure tonight," said Chanot. "I am so disappointed I don't want to talk too quick."
"I don't know, for me it's difficult to talk about," midfielder Alex Ring added before leaving the pitch.
The Reds scored on a Victor Vazquez penalty in the first minute of second-half stoppage time to salvage a road point and remain one of two teams, along with the LA Galaxy, with more wins than losses away from home. A hopeful ball from Raheem Edwards to Jordan Hamilton found the Ontario native behind R.J. Allen and just 10 yards from goal where Allen wrapped his right leg about Hamilton's legs for the decisive foul.
NYCFC has squandered an opportunity to hover near the Supporters' Shield line by surrendering a minimum of four points in the last two matches due in large part to frailties on the defensive side of the ball.
Although Jack Harrison assisted on David Villa's 13th tally of the year to produce a first half stoppage-time equalizer, he failed to provide proper weak side coverage for the second time in as many matches when Toronto FC's most tenured player, Ashtone Morgan, scored an uncontested opening goal in the 11th minute.
"I feel like I should take responsibility for that first goal," Harrison told YES. "He was my man and I was marking him. The way we allowed the first goal was way too easy."
Last week against the Vancouver Whitecaps, Harrison was blind to the back post run of Whitecaps fullback Jordan Harvey, who struck a simple side-footed volley into an open net for an equalizing goal. Yordy Reyna's goal just minutes before the final whistle, an uncontested header while Chanot and Frederic Brillant marked the same player, left NYCFC with little to show for their excursion to the Pacific Northwest.
NYCFC coach Patrick Vieira closely examined the Vancouver defeat over the break and admitted that his substitution patterns and subsequent shuffling of the back line and midfield was a toxic combination. Vieira may need to further ponder the fact that his second half maneuvers after defensive replacements and an altered shape did not limit TFC's attempts in NYCFC territory. On the contrary, the Reds had more time on the ball to deliver service into the danger area with Edwards torturing the right side of the NYCFC defense.
"For me, as a former centre-half, I never wanted personnel in the back four to change when we were playing well, or even when the game was tight and points were still there to be won," said NYCFC radio analyst and former Crystal Palace defender, Matt Lawrence. "I certainly never wanted to switch from two centre-halves to three. Of course, sometimes an injury exacerbates a switch and you have to cope with it, but nine times out of ten I would prefer to finish the game with the back line that started the game."
Consequently, three points evaporated into one with a lack of defensive organization the foremost component.
CAMARGO JOINS GROWING INJURY LIST, OUT FOR 3 MONTHS WITH FRACTURED HIP
In Panama's 1-0 loss to Costa Rica in the quarterfinals of the Gold Cup on Wednesday, Miguel Camargo suffered an apparent hip fracture and will be sidelined for up to three months.
While Camargo has seen limited time with NYCFC, he has excelled as a starter for Panama and scored an emphatic equalizer in a 1-1 draw against the United States Men's National Team in the group stages.
"What Miguel needed was a little bit of time and an opportunity to show how good he is," said Vieira before the injury. "And of course when he gets back he'll have more opportunities because he's been playing every three of four days so he's fit. He will have more opportunities for sure."
Camargo has appeared in eight matches for NYCFC. He peaked at 60 minutes in one of two starts, a 2-1 home win versus the Philadelphia Union. The timing of Camargo's injury is unfortunate after the disclosure that forward Rodney Wallace could also be on the shelf for a substantial period. The Costa Rican would have faced Camargo on Wednesday but instead returned to New York with an undisclosed leg injury.
"I think it's a bit too early to talk about the injury to Rodney," said Vieira. "But of course it is something serious, this is why he came back to New York. We need a couple of days to examine the injury better and determine how long it will take. Its' not good news for us."
The news is especially bad with a three-game stretch that includes a visit from the rejuvenated Chicago Fire on Saturday, followed by a return match at Toronto FC next weekend, and finally a home derby against the New York Red Bulls on August 6th.