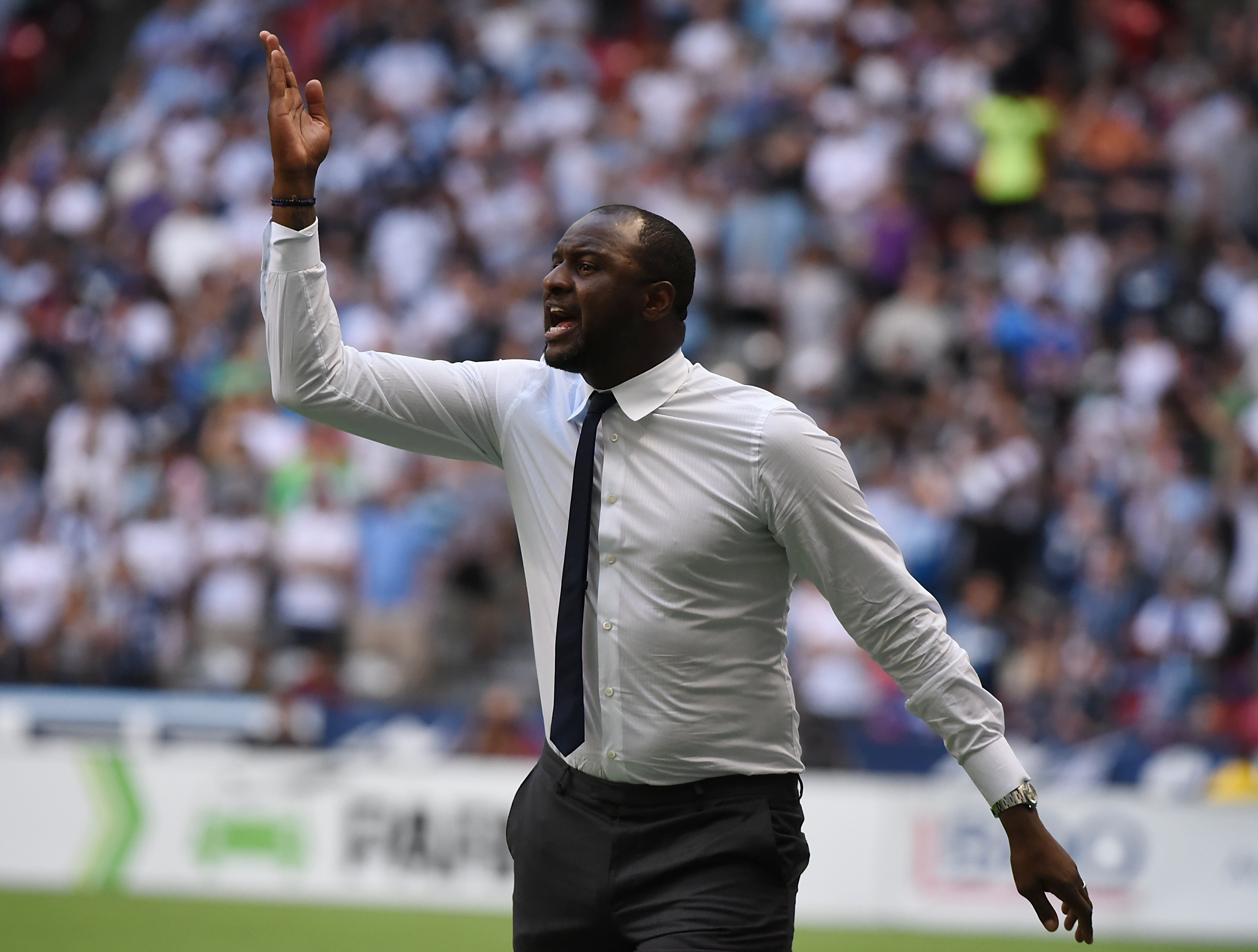 Publicly, New York City FC coach Patrick Vieira will never place the blame for a goal conceded or a loss on any single player. He dutifully takes responsibility even in cases where rudimentary execution should be expected.
In a home match last season against Montreal, Ethan White clearly lost his mark on a set piece for the stoppage time equalizer.
"That's my fault," explained Vieira. "We haven't worked on that situation enough in training."
There was no such cover-up necessary after the 3-2 loss in Vancouver on Wednesday night. NYCFC surrendered a 2-1 halftime lead and Vieira can feel free to raise his hand and declare, "that's on me."
When Yangel Herrera felt his abductor tighten early in the second half, the 19-year old made a wise decision to remove himself from the match. A less sage judgement ensued. While Mikey Lopez had removed his warm-up vest and was receiving instructions from the coaching staff, Vieira had another option in mind.  Rather than a like-for-like replacement in a match NYCFC controlled for 53 minutes, Vieira elected to insert 6'2 center back, Frederic Brillant. In a puzzling maneuver, Vieira's most reliable center back this season Maxime Chanot was subsequently bumped into an unfamiliar holding midfield role. Meanwhile, the top holding mid in MLS, Alex Ring, pushed higher into the attack to take over the role of the No. 10. For a coach who prefers not to disrupt the flow of his team, the adjustments were perplexing.
"I'm not surprised when I moved into the mid, that's what the team needed," said Chanot, who later shifted to right back when RJ Allen was replaced in favor of Lopez. "I'm working for the team, wherever the coach needs me I will play, I will try my best anyway."
Less than a minute after the Herrera departure, Christian Balanos found a wide open Jordan Harvey for a first time finish at the back post to level the match at 2-2. While Jack Harrison fell on the sword for getting blind-sided by Harvey, it was uncertainty between Brillant and Chanot that caused the marking mess and later led to the dagger finish by substitute Yordy Reyna in the 88th minute.
Chanot appeared uncertain with his positioning in the center of the park and his lack of experience at right back was a function of the game winner, a thunderous header from seven yards out by Reyna. Chanot chose to collapse into a central defending position where he and Brillant essentially marked the same space and player. Reyna's goal was uncontested.
"We lost the game because we lost our mentality and that the Whitecaps wanted it more than us," said Chanot. "It's not about who played what position."
On this occasion, it may be the player protecting the coach who has been splendid with his pre-match preparation and in-game decisions for the third best team in MLS. The exceptions have centered on Brillant and his frailties at the back. Brillant has appeared in nine matches but eclipsed 20 minutes on only four occasions with two spot starts. NYCFC has one point in those four matches and Brillant has consistently been in the mix on critical goals conceded in losses at DC United and Real Salt Lake, a home draw versus New England and the Vancouver collapse.
Pirlo Returns
Andrea Pirlo returned to the starting XI for the first time since a disappointing 2-1 loss at Real Salt Lake on May 7. Playing between Herrera and Ring, Pirlo provided pin-point distribution in a pleasing display.
"You look at the first half, the way he worked with Alex and Yangel, the way we build up, the vision he had in our game, switching the game from one side to the other side," said Vieira. "It was a wonderful performance from Andrea."
52 of Pirlo's 65 passes in the Vancouver end were successful while he completed a healthy 21 passes in the final third for NYCFC.
Pirlo was in the XI the first seven matches of the season. He has appeared in only three of the last 12 with two starts.