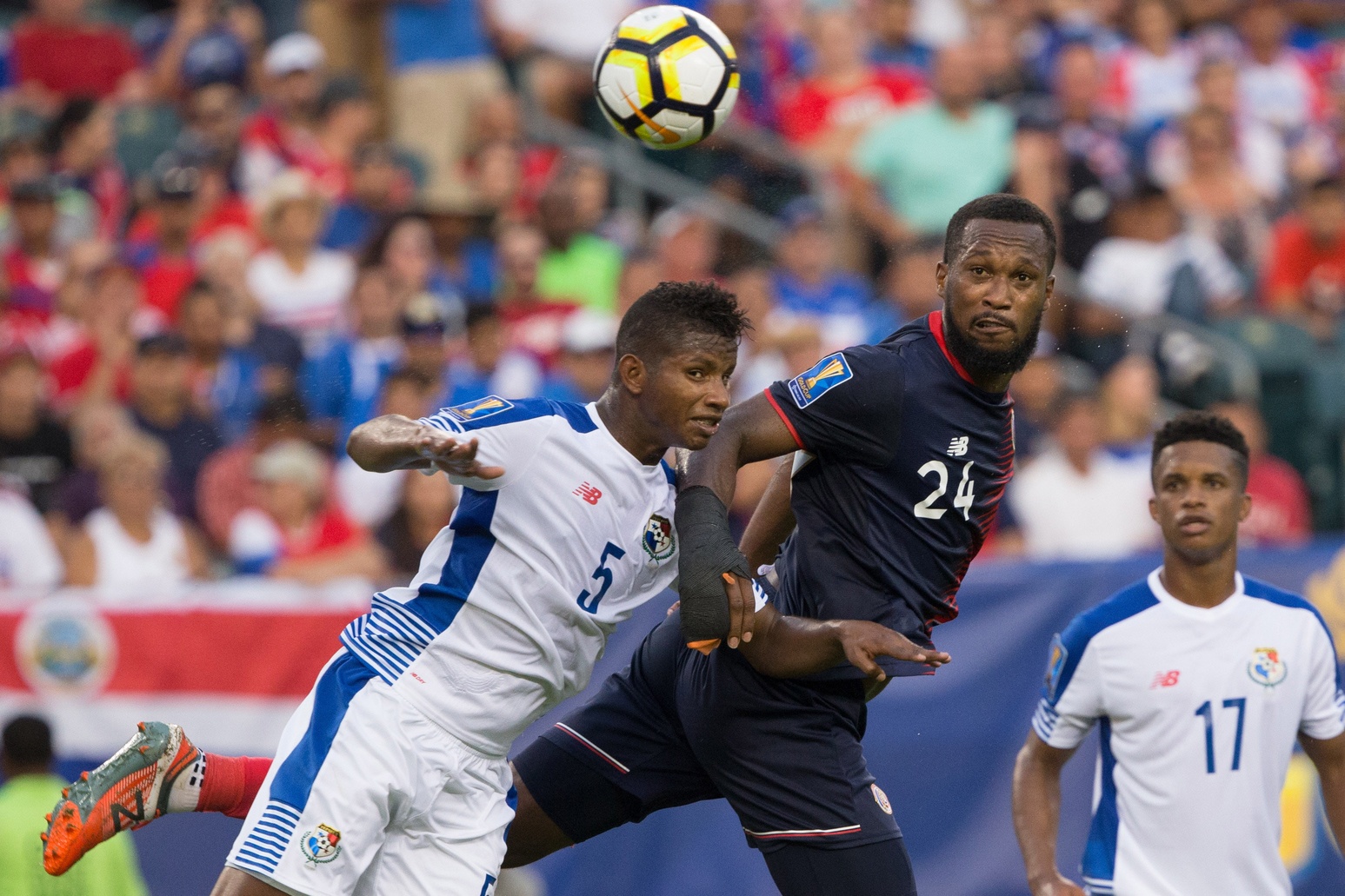 PHILADELPHIA — After 76 minutes on Wednesday evening at Lincoln Financial Field, it looked as if Costa Rica and Panama were going to have to decide a winner through penalty kicks.
Both sides failed to get much going offensively up to that point, creating chances but lacking the final product to go ahead. However, a lucky deflection off of Panama's Anibal Godoy on a free-kick lifted Los Ticos into a 1-0 lead they would not relinquish.
Godoy, who was looking to clear the cross, deflected it backwards and into his own net which was all Costa Rica needed. Los Ticos were strong defensively for the remainder of the match, keeping Panama off the score sheet and earning their third clean sheet of the tournament.
"After the first half, we needed to be more patient," said Costa Rica defender Kendall Waston. "We tried to force too much in the opening half, so in the second half we tried to be a lot calmer and it helped."
The Ticos backline has only allowed one goal through their four matches this Gold Cup. Panama's pace out wide was sure to cause problems for Costa Rica's defense, but the winners held firm allowing only three shots on goal in the 90+ minutes.
"Defensively we were sharp. They only got through maybe once or twice in the first half, but after that we were narrow and limited their chances," said Waston.
On the attacking end, Costa Rica forced five saves from Panama keeper Jose Calderon. Midfielder Bryan Ruiz ran the show as expected as the No. 10, creating chances for the rest of the team. At times, Ruiz was forced to go out wide as the Ticos tried to find the back of the net.
Striker Marcos Urena, who has one goal this tournament, was forced to do a lot of the dirty work on Wednesday. The San Jose Earthquakes forward didn't record a shot on goal, but physically put in a lot of strong effort for the good of the team.
"We're a really good team, we all look to keep a clean sheet defensively," said Urena. "We know that we have a bunch of good players offensively, and we had chances to score. I felt we deserved to win tonight."
Up next for Costa Rica is a semifinal showdown with the U.S. Men's National Team on Saturday in Arlington, TX. Los Ticos are looking for their first Gold Cup title since 1989, but have not finished higher than fifth since 2009.
"Now we just gotta get ready for the next match, and look to make some history for our country," said Waston.