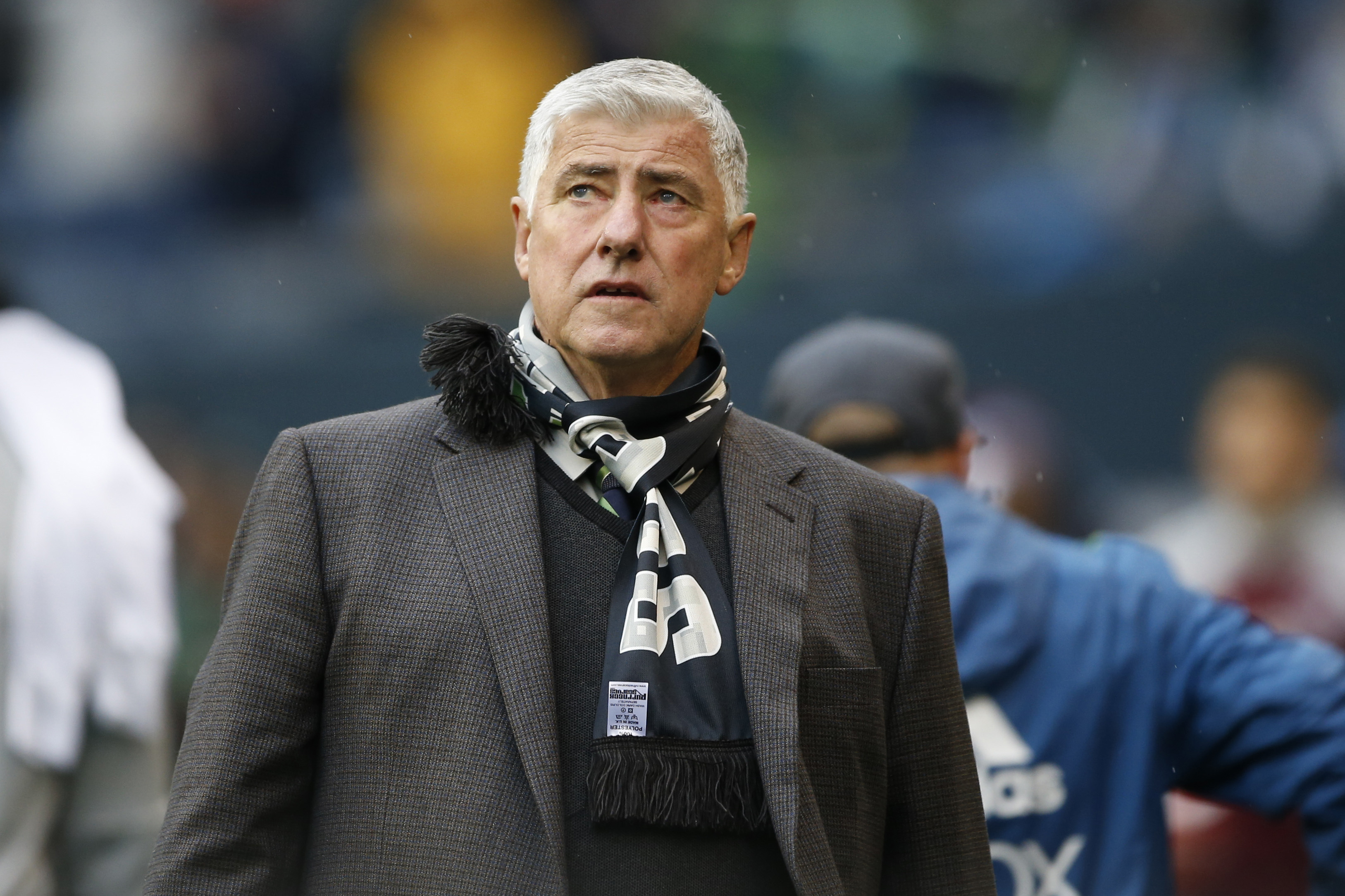 The LA Galaxy reportedly made a massive change on Thursday, firing the club's head coach and replacing him with an MLS coaching legend.
According to the LA Times, the Galaxy have fired head coach Curt Onalfo just 20 games into his first season on the job. In his place, the club has reportedly hired Sigi Schmid, who returns to MLS after being fired by the Sounders last summer.
Schmid is reportedly set to take charge of his first training session on Thursday.
The #LAGalaxy have fired coach Curt Onalfo. Former Galaxy coach Sigi Schmid will take over, beginning with today's training session.

— Kevin Baxter (@kbaxter11) July 27, 2017
(UPDATE: The Galaxy confirmed the report on Thursday afternoon.
"After a great deal of evaluation and careful consideration, we believe that Sigi Schmid is the best person to coach our team for the remainder of this season and into the future," said LA Galaxy President Chris Klein. "Sigi is one of the most experienced coaches in the history of soccer in the United States and he is an extremely successful manager that has proven himself to be a winner within Major League Soccer.
Sigi has been one of the best coaches the history of our league and we have full confidence in him to lead our team moving forward. Our goal remains to win trophies and be the best club in North America and we believe that Sigi gives us the best opportunity to achieve this. Curt Onalfo has been a loyal servant to the Galaxy and Galaxy II for a number of seasons and we wish him well.")
Onalfo was hired in December, replacing longtime head coach Bruce Arena after managing the club's USL team for three seasons. Through 20 games, the Galaxy sit ninth in the Western Conference as injuries and a lack of chemistry have led to struggles unlike any the club has experienced in recent years.
In his place comes Schmid, who coached the Sounders from 2009-16. He departed the club last summer and was replaced by assistant Brian Schmetzer, who led the team to an MLS Cup trophy just several months later. Schmid has won MLS cups of his own as well as three Supporters' Shields while becoming the winningest coach in MLS history.
Schmid previously managed the Galaxy from 1999-2004, winning an MLS Cup, a Supporters' Shield, a CONCACACF Champions Cup and a U.S. Open Cup.
The Galaxy, who reportedly finalized a deal for Jonathan dos Santos this week, return to action on Saturday against, coincidentally, the Sounders.