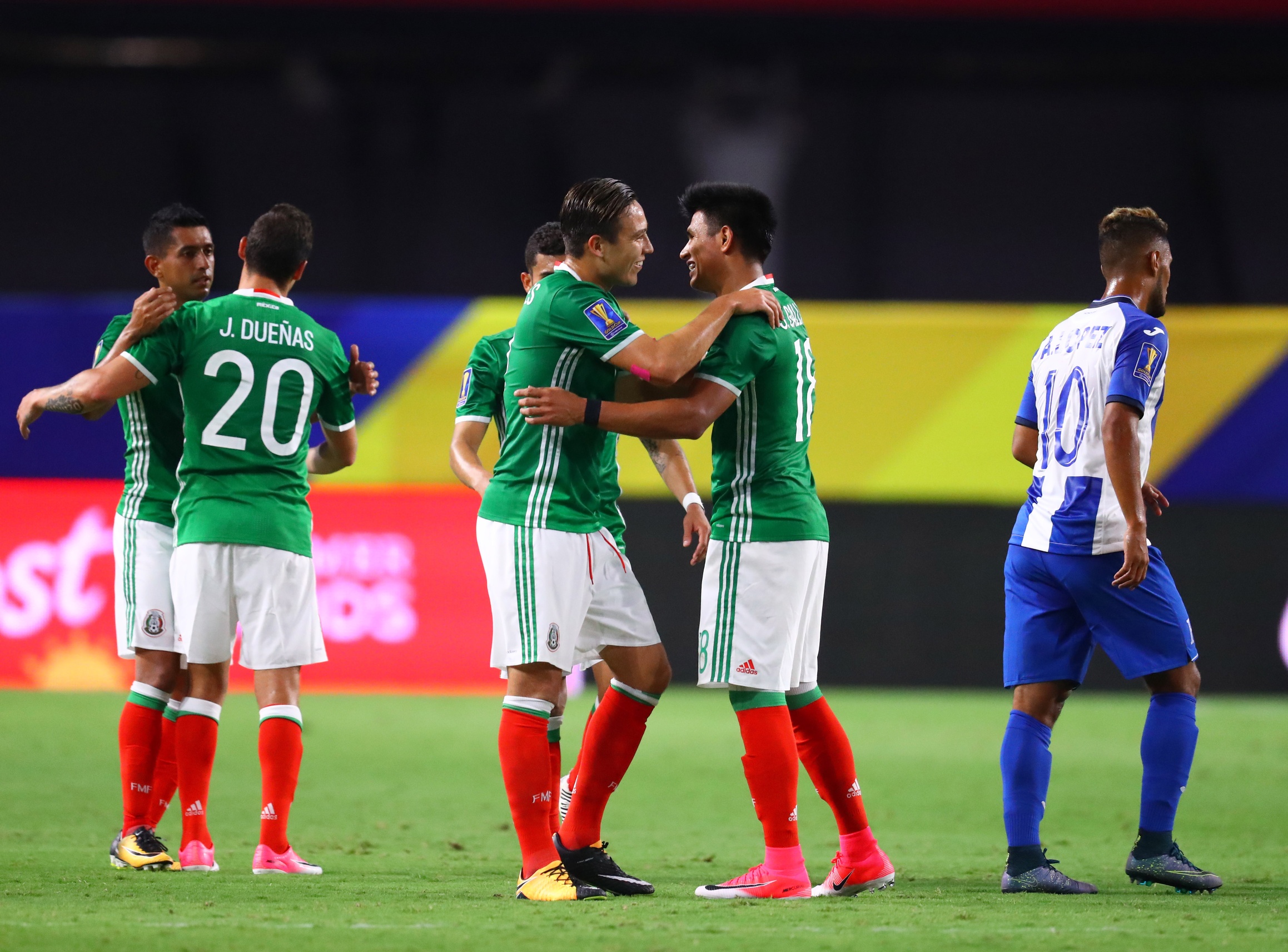 Mexico is in route to its sixth consecutive Gold Cup semifinal thanks to 23-year-old midfielder, Rodolfo Pizarro.
El Tri took full advantage of the Chivas player's early goal, pacing their way past an unfortunate Honduras, 1-0, at a ruckus University of Phoenix Stadium Thursday night.
Only four minutes in, a defensive miscue inside their own box left Los Catrachos vulnerable to Mexico's unapologizing attacking force. Jesus Dueñas peach of a pass to the far post was met by a prowling Pizarro, who directed the ball into the back  of the net with his inside foot.
Despite being heavily outplayed during the first 45 minutes, Honduras remained hungry in the second half, specifically, the final five minutes of the quarterfinal bout. But a heroic Jesus Corona and lack of finishing doomed Jorge Luis Pinto's side, leaving them out of CONCACAF's big fiesta. The will end the tournament scoreless after failing to find the back of the net in the group stage.
The Houston Dynamo's Romell Quioto free-kick strike in the 50th minute took a deflection and almost served as Honduras' equalizer, but it wasn't enough to get past an attentive Corona.Alex Lopez was inches of the notching the goal of the tournament, but once again, Corona was El Tri's lifeline. In the 78th minute, the former Houston Dynamo attacking midfielder delivered an emphatic olympico goal attempt only to be swatted away by Cruz Azul's no. 1 inches from the goal line.
It was just not meant to be for Honduras in Phoenix. In stoppage time, Los Catrachos swarming pressure on El Tri gave the trailing side aspirations for a penalty shootout, but Alfredo Mejia's strike inside the penalty box was pushed wide of Corona's goal.
The composed Mexican side now set their sights on their semifinal match against the Reggae Boyz in Pasadena on Sunday, while Honduras head home after a lackluster Gold Cup and set focus on September's crucial World Cup qualifiers.