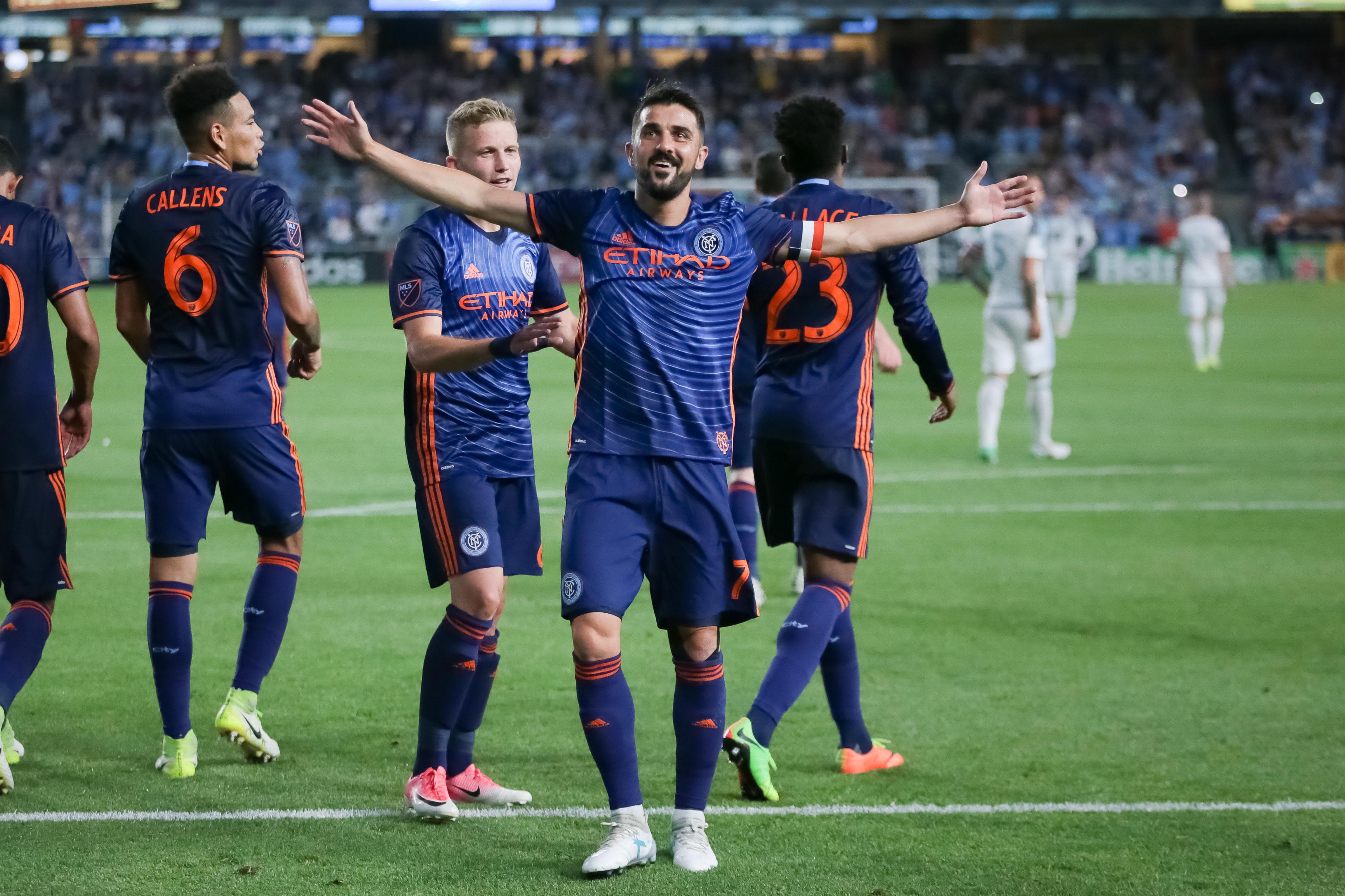 It's hard to argue with perfect, and that's exactly what New York City FC was in the month of June in MLS.
Starting with their June 3rd, 2-1 victory over the Philadelphia Union and concluding with a 3-1 drubbing of Minnesota United on the 29th, NYCFC played four MLS matches in the past month and came out with a flawless 12 points. The only slight stain was a 1-0 loss to the New York Red Bulls in the U.S. Open Cup, one which NYCFC avenged just 10 days later as they took their first ever victory at Red Bull Arena in a dominant performance.
The end result is that NYCFC stands among a shrinking number of contenders atop the Eastern Conference. Though the best efforts of Toronto FC and the Chicago Fire have been impressive to say the least, NYCFC has made up a bit of ground on each and now sits just two points off TFC and four back from the Fire.
They've been strong at home, as displayed against the Union, the Seattle Sounders, and Minnesota United in June, but a big part of their success has come on the road. NYCFC sit just behind the LA Galaxy for the best road record in the league, and showed why when they handled the Red Bulls at RBA a few weeks ago.
While star forward David Villa has lead the charge per usual, NYCFC have had to handle a fair amount of adversity in their line-up. With Costa Rican left back Ronald Matarrita missing significant time due to injury, which was unfortunately extended in the team's last match against Minnesota, back-up defender Ben Sweat has stood out with several strong performances, including his first career goal to seal the win over the Red Bulls.
That strength in the face of adversity is a growing characteristic of this year's NYCFC team, one that was on display again against Minnesota. With R.J. Allen and Ethan White benched due to a missed team meeting, the team was thin in defense when Matarrita went down and was unable to continue. Rather than alter his disciplinary choices, head coach Patrick Vieira opted to send midfielder Mikey Lopez to right back, where he admirably filled in during the emergency.
It's that sort of strength that differentiates this team from last year's, and the month of June was a shining example of the contender NYCFC aims to be, earning them SBI MLS Team of the Month honors.