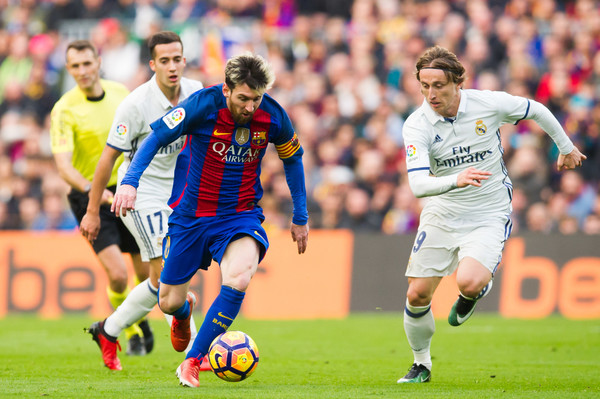 From international club friendlies to MLS to Liga MX or the start of the NASL's fall campaign, there's plenty of soccer gracing your television and computer screens this weekend.
It all begins on Friday with a club friendly on beIN Sports and a pair of Mexican matches at night.
MLS rolls on with ten games on Saturday afternoon and evening. The FOX network will show Atlanta United and Orlando City SC. The domestic slate shares the spotlight with a preseason El Clasico from Miami as part of the International Champions Cup. The NASL also starts it's second half on Saturday, with beIN Sports airing a matchup of the league's two marquee teams, Miami FC and New York Cosmos.
Sunday features more International Champions Cup action when Italian rivals AS Roma and Juventus square off, another nationally televised MLS match, and plenty more European preseason games.
Here's a closer look at This Weekend's Soccer on TV:
FRIDAY
Club Friendly
12:30 p.m. – BeIN Sports – Werder Bremen vs. West Ham
2:00 p.m. – ESPN3 – Borussia Dortmund vs. Espanyol
Liga MX
8:00 p.m. – Univision Deportes – Puebla vs. Morelia
10:00 p.m. – Univision Deportes – Atlas vs. Pumas UNAM
SATURDAY
MLS
4:30 p.m. – FOX – Atlanta United vs. Orlando City SC
7:30 p.m. – MLS Live – New England Revolution vs. Philadelphia Union
7:30 p.m. – MLS Live – New York Red Bulls vs. Montreal Impact
8:00 p.m. – MLS Live – FC Dallas vs. Vancouver Whitecaps
8:00 p.m. – MLS Live – Minnesota United vs. D.C. United
8:00 p.m. – MLS Live – Sporting Kansas City vs. Chicago Fire
8:00 p.m. – MLS Live – Houston Dynamo vs. Portland Timbers
8:00 p.m. – MLS Live – Real Salt Lake vs. Columbus Crew
8:00 p.m. – MLS Live – San Jose Earthquakes vs. Colorado Rapids
10:00 p.m. – ESPN – LA Galaxy vs. Seattle Sounders
International Champions Cup
7:35 a.m. – ESPN2 – Chelsea vs. Inter Milan
6:00 p.m. – ESPN2 – Manchester City vs. Tottenham Hotspur
8:05 p.m. – ESPN – Real Madrid vs. Barcelona
Club Friendly
9:00 a.m. – ESPN Deportes – RB Leipzig vs. Sevilla
10:00 a.m. – ESPN 3 – Wolverhampton Wanderers vs. Leicester City
11:20 a.m. – ESPN Deportes – Arsenal vs. Benfica
Liga MX
6:00 p.m. – Univision Deportes – Cruz Azul vs. Chivas de Guadalajara
8:00 p.m. – Galavision – Monterrey vs. Veracruz
8:06 p.m. – Univision Deportes – Pachuca vs. Club America
10:00 p.m. – Univision Deportes – Necaxa vs. Club Tijuana
French Super Cup
3:00 p.m. – beIN Sports – AS Monaco vs. Paris Saint-Germain
Women's European Championship
12:00 p.m. – ESPN3 – Netherlands vs. Sweden
2:45 p.m. – ESPN3 – Germany vs. Denmark
NASL
7:00 p.m. – beIN Sports – New York Cosmos vs. Miami FC
USL
5:00 p.m. – YouTube – Bethlehem Steel FC vs. Charlotte Independence
7:00 p.m. – YouTube – Charleston Battery vs. Orlando City B
7:00 p.m. – YouTube – FC Cincinnati vs. Rochester Rhinos
7:00 p.m. – YouTube – Ottawa Fury FC vs. Toronto FC II
7:00 p.m. – YouTube – Richmond Kickers vs. Saint Louis FC
7:30 p.m. – YouTube – Louisville City FC vs. New York Red Bulls II
7:30 p.m. – YouTube – Tampa Bay Rowdies vs. Pittsburgh Riverhounds
8:00 p.m. – YouTube – Colorado Springs Switchbacks vs. Seattle Sounders 2
8:00 p.m. – YouTube – Orange County SC vs. Vancouver Whitecaps 2
11:00 p.m. – YouTube – Phoenix Rising vs. San Antonio FC
11:00 p.m. – YouTube – Portland Timbers 2 vs. Rio Grande Valley
SUNDAY
MLS
2:00 p.m. – ESPN – Toronto FC vs. New York City FC
International Champions Cup
4:00 pm.m – ESPN – AS Roma vs. Juventus
Club Friendly
9:00 a.m. -ESPN Deportes – RB Leipzig vs. Benfica
9:30 a.m. – ESPN3 – Bayer Leverkusen vs. Lazio
11:20 a.m. – ESPN Deportes – Arsenal vs. Sevilla
11:30 a.m. – beIN Sports – Schalke 04 vs. Eibar
Liga MX
1:00 p.m. – Univision Deportes – Toluca vs. Leon
7:30 p.m. – Santos vs. Tigres UANL
Women's European Championship
12:00 p.m. – ESPN3 – Austria vs. Spain
2:45 p.m. – ESPN3 – England vs. France
NASL
4:00 p.m. – ESPN3 – FC Edmonton vs. Indy Eleven
6:00 p.m. – ESPN3 – Jacksonville Armada vs. San Francisco Deltas
USL
5:00 p.m. – YouTube – Swope Park Rangers vs. Reno 1868 FC
9:30 p.m. – YouTube – LA Galaxy II vs. OKC Energy FC