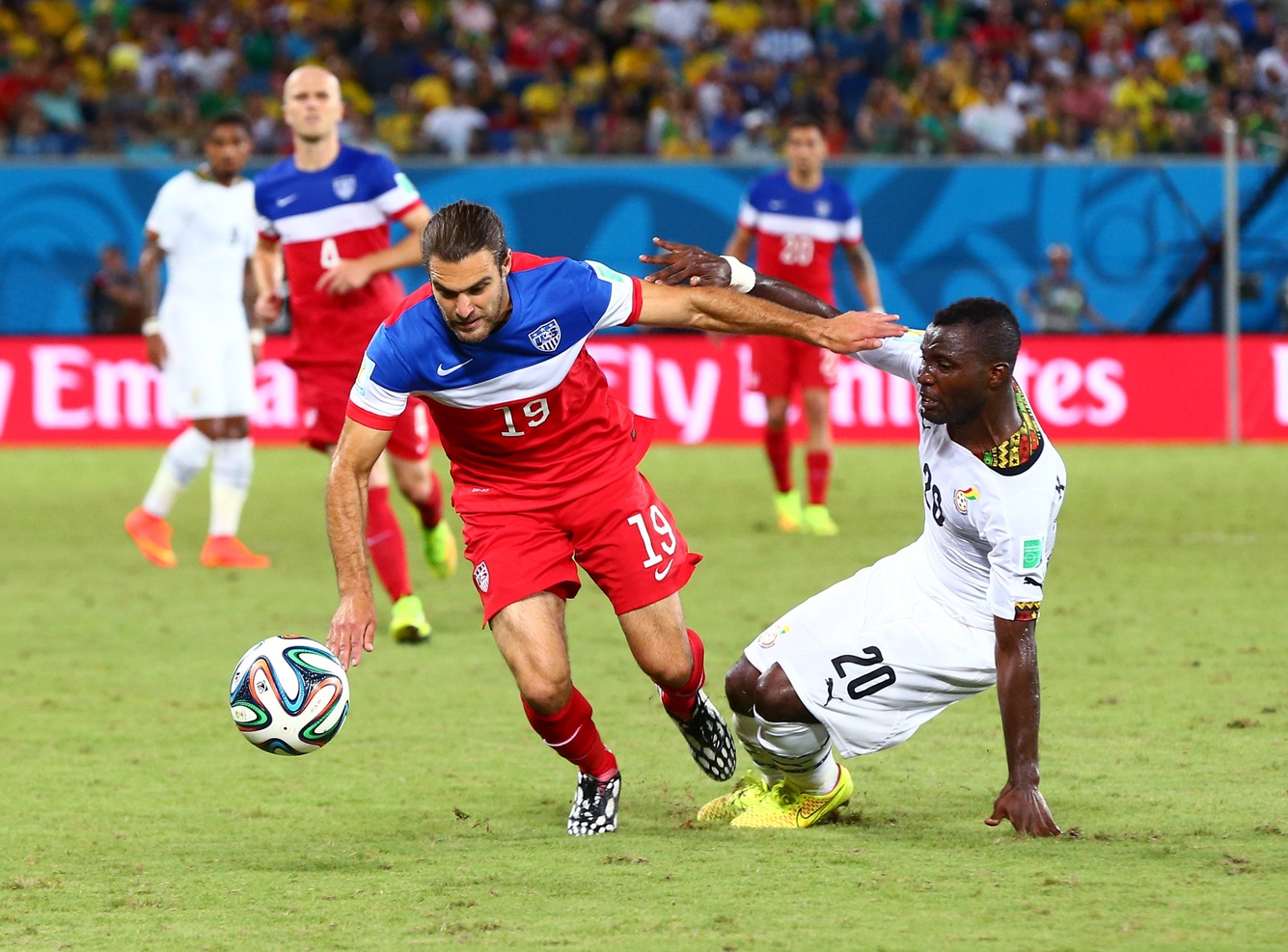 Chemistry takes time, especially at the international level. That idea is particularly important for the U.S. Men's National Team, who head towards a Gold Cup with a roster filled with new faces.
Before the CONCACAF tournament starts, though, the U.S. does have one warm-up match against a familiar for. The USMNT's preparation for the upcoming tournament begins on Saturday with a match against Ghana, a familiar opponent that should provide a significant test.
The USMNT roster features a whopping 10 players who will be playing under head coach Bruce Arena for the first time. A total of 13, over half of the roster, have less than 10 caps while four have yet to make their first USMNT appearance. It's a unit that is built around youth and potential moreso than international veterans.
Arena is looking forward to working with that youth and testing them throughout the entire Gold Cup process. With the World Cup a year away, several players scattered throughout the roster have an outside chance of playing their way into World Cup contention, but first they'll need to impress. That starts with Ghana.
"They're doing well. We have a relatively new team," Arena said. "The first couple of days were devoted to giving them a few ideas on the way we want to play. It's them getting to know me, me getting to know them  and them getting to know each other. It's all of these little things and building relationships from the start.
"There's a good blend of players here," he added. "We have some experienced veterans as well as some younger players. The young players are very good players. There are no age groups in senior international football, so there are no excuses on our end."
Ghana, in many ways, is significantly better than any team the U.S. is set to face in the Gold Cup group stages. The Black Stars are currently ranked 49th in the world. The USMNT's Gold Cup opponents, Panama, Martinique and Nicaragua, are 59th, unranked and 100th, respectively.
That said, the Ghana team that travels to Rentschler Field is significantly weakened. The match falls outside of the international dates, and players like Jordan Ayew, Andre Ayew, Harrison Afful and Jonathan Mensah have all been called to their clubs.
The Black Stars are also heading into a critical World Cup qualifying campaign. Through two games, Ghana sits third in their World Cup qualifying group and will need to overcome Egypt and Uganda this fall to seal a fourth-straight World Cup berth.  Knowing that, players will be motivated to step up and seal roster spots for the next set of World Cup qualifiers and the current squad features veterans like Asamoah Gyan and familiar faces like Kwadwo Poku, Gershon Koffie and David Accam.
"It's going to be a tough game," said defender Justin Morrow. "They're going to push us in a lot of different ways, but it's great for the team. It will help the team grow together… (Training has) felt like a group of guys that doesn't really know each other yet apart from a couple of guys, so the game will help us prepare for the Gold Cup."
With the idea of preparation in mind, look for Arena to shuffle lineups. He has plenty of new faces to integrate and plenty of combinations to try out. Don't expect a full lineup of newcomers, but don't look for the veterans to log heavy minutes either.
Saturday's match is about finding a middle ground while providing a good initial challenge with a Gold Cup looming. Just a week separates the Ghana match and the USMNT's Gold Cup opener against Panama, a team that will provide the toughest test of the group stage.
"I think it takes a full lineup," said Juan Agudelo, who played in the 2011 Gold Cup. "There have to be a bunch, 23 players ready too play. There are a lot of games and a short time in between to recover. I feel like the deepest squad wins the tournament.
"It's great to be in a competition that's important," Arena added. "This is our confederation championship played in our country. We need to respond accordingly and we need to do everything we can to win the tournament."
That process starts Saturday as the new-look USMNT get their first chance to impress.