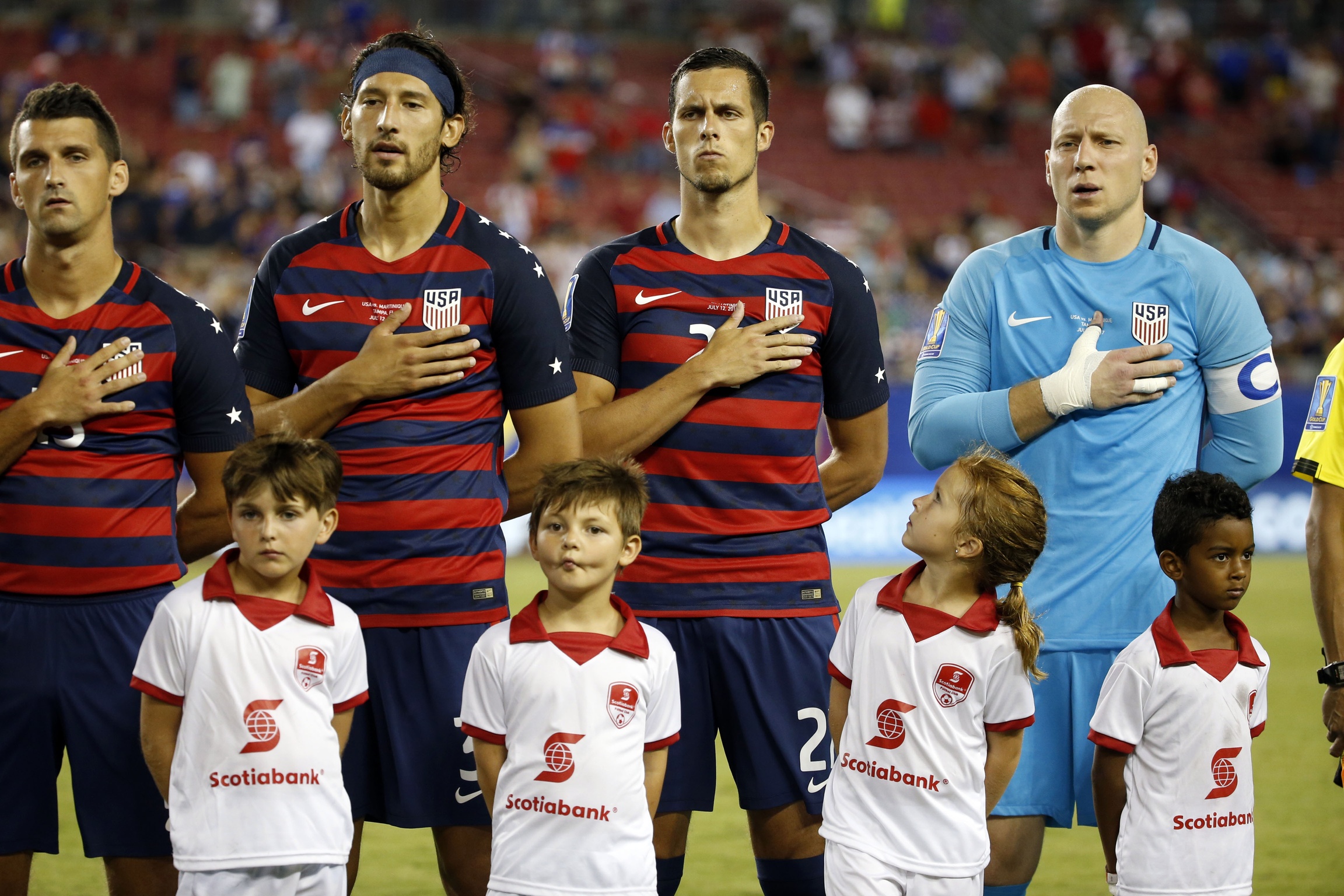 For the current U.S. Men's National Team group, the Gold Cup is all about proving yourself. Yes, the team performance is important, of course, and results are vital for each and every player on the roster, but any players that don't have one eye on next summer's World Cup aren't doing themselves any favors. It's a collective chance to prove yourself as an individual.
On Wednesday against one of CONCACAF's weakest teams in Martinique, the USMNT's individuals did little to step up, and the collective group suffered because of it.
Aside from Jordan Morris, Eric Lichaj and Kellyn Acosta, few, if any, players throughout the USMNT squad played at a level befitting of a consistent senior international. It was legitimately a match against a team loaded with amateurs, but those amateurs, at times, looked to be the team that had a chance at contending for a Gold Cup.
It wasn't just one section of the field, and it wasn't just limited to newcomers. Everyone from Brad Guzan to Paul Arriola struggled in big moments, as several players failed in what should have been a major audition.
Of the group, Guzan is obviously the safest as he's one of the few players on this USMNT squad that is all but guaranteed to be on the plane to Russia. However, his mistake on the second goal and the frequent miscommunication with his centerbacks certainly damaged his pursuit of Tim Howard and the USMNT starting job.
Defensively, Matt Hedges, a player on the cusp of that fourth centerback spot, struggled frequently. He should have professionally fouled on Martinique's second goal and he was certainly out of touch with the rest of his backline. His MLS accolades and previous performance against Ghana lifted him into the conversation, but Wednesday's match was his worst for the USMNT.
Arriola's effort wasn't as bad, but it also had moments of bad. He was among the most dangerous players, but he was also wasteful, botching several clear cut chances. His most inexcusable? A shot from inside the six that clanged off the crossbar for what should have been the USMNT's first goal.
Then, there was the lone debuting player: Cristian Roldan. It was a quiet performance in a match where he needed to standout. It wasn't bad by any means as he had no real mistakes and generally moved the ball well, but with so much ground to make up in the midfield race, it wasn't a match that will have many calling for increased minutes for him any time soon.
The match obviously wasn't all negative. Morris jumped right back into the forward race alongside recent standout Dom Dwyer. Eric Lichaj, in his first USMNT match in far too long, stepped up to make his mark at the fullback position. Gyasi Zardes, for all of his faults and mistakes on the night, showed a strong soccer IQ and helped create several chances. There were positives for Bruce Arena to take away, but not as many as anyone would have hoped.
Overall, there's only one way to look at Wednesday: a missed opportunity.  It was a missed opportunity for the USMNT to build confidence following a disappointing opener. Most importantly, though, it was a missed opportunity for players to step up and throw their name into the ring for bigger things ahead.