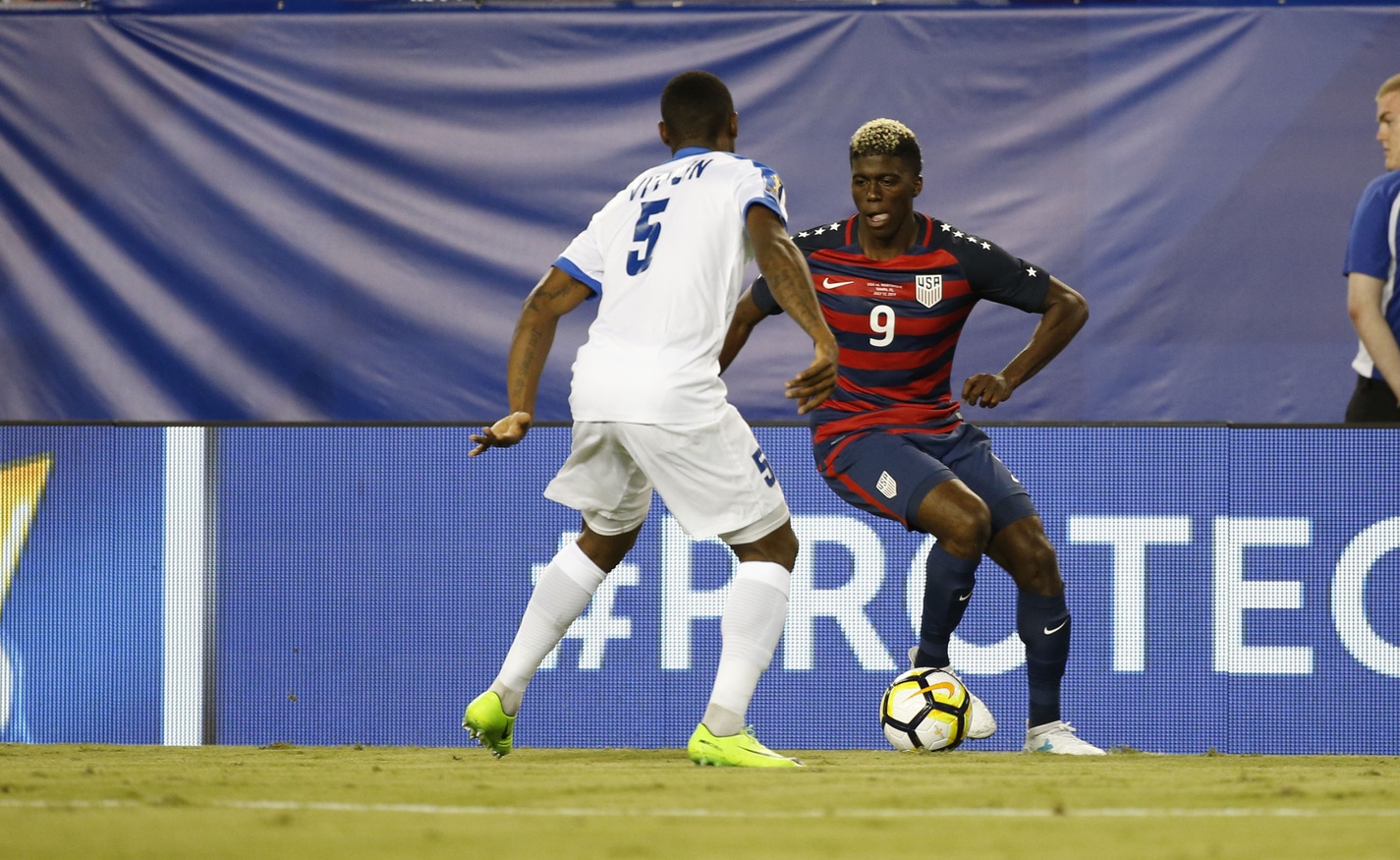 There's no sugar coating what happened in the U.S. Men's National Team's 3-2 win over Martinique on Wednesday night.
The USMNT deserves credit for responding to a pair of surprising second-half tallies from the Caribbean minnows, but the squad should be rightfully criticized for how poorly it put the game away when it had the chance.
Simply put, Wednesday's performance that put the USMNT atop Group B was disappointing and not up to the high standard Bruce Arena and his staff have.
Defender Omar Gonzalez, who opened the scoring with a tap-in from close range, admitted the showing from the team, especially in defense, needed to be better.
"Obviously I'm happy to get my goal, but disappointed to let in two goals," Gonzalez said. "As a center back, you want to keep it zeroes. Talking before the game, we said we needed three points and we wanted goal differential. We got the three points, but we didn't do our job keeping the zero in the back." 
Martinique found plenty of space on both goals, and it led to a frantic period in which the USMNT was tasked with recovering fast, and luckily it did.
"Credit to them, they didn't stop running, didn't stop playing," Gonzalez said.  "After 2-0, you might have thought they would stop playing and maybe we would've got more goals. That wasn't the case and they kept threatening us in the back and finding space in behind us. When they did that, they got their chances in front of goal and scored two of them. I think moving forward we need to be smarter, we need to be more focused throughout the entire game and be harder to play against." 
With one game left in Group B, one more opportunity is out there for the players currently on the fringe of the first-team roster to impress Arena and his staff. Despite the rocky second half, Arena was impressed with a handful of players, which may make the decision to name six replacements after the group stage a bit more difficult.
"I think I saw a lot of good performances out of some our players," Arena said. "Clearly Jordan Morris with two goals. I think Eric Lichaj and Matt Hedges and Justin Morrow did a good job in our back line. Cristian Roldan, for his first cap with the US team, did well and I think Agudelo and Morris did well. Zardes had an excellent game tonight." 
For certain players, the Gold Cup is about regaining a spot in the team after being left out for so long. Justin Morrow and Eric Lichaj are two of the best examples of that. Both full backs impressed on Wednesday, and if they get another opportunity on Saturday against Nicaragua, it could further boost their stock at a position that hasn't had great depth in recent years.
"It felt great to get back out there," Morrow said. "It was years of hard work accumulating tonight. To get over this injury I had early in camp and to get back out there is special for me. The words from Bruce on the game were good win, we still have a ways to go to get a lot better and that's a good thing." 
Cristian Roldan is on the opposite end of the spectrum, as he gained his first cap with the USMNT starting next to Kellyn Acosta in central midfield. With Acosta already having 150 minutes on his legs through two games, Roldan could get another shot to shine on Saturday alongside either Dax McCarty or Alejandro Bedoya, both of whom came off the bench on Wednesday.
"Just play confident and be smart and play like I do in Seattle," Roldan said. "(Arena) thinks that I'm here for a reason and I do believe that too. For me, it's making a good first impression and hopefully I did so." 
For many, Saturday's match in Cleveland against Nicaragua will be the last time they have a chance to show Arena what they're capable of before the end of 2017. It's vital for anyone in the lineup to take Gonzalez's advice and be a tougher opponent against a team that is a part of an improving core from Central American and the Caribbean.
"I think all the Central American and Caribbean countries improved," Arena said. "If anything comes out of this tournament for me, I think that's a real positive for CONCACAF. You see the small countries have elevated their football, They're much better." 
"I don't know (Nicaragua) that well," Arena said. "We'll certainly start looking at it over the next couple days, but the little I saw, they played very well tonight."