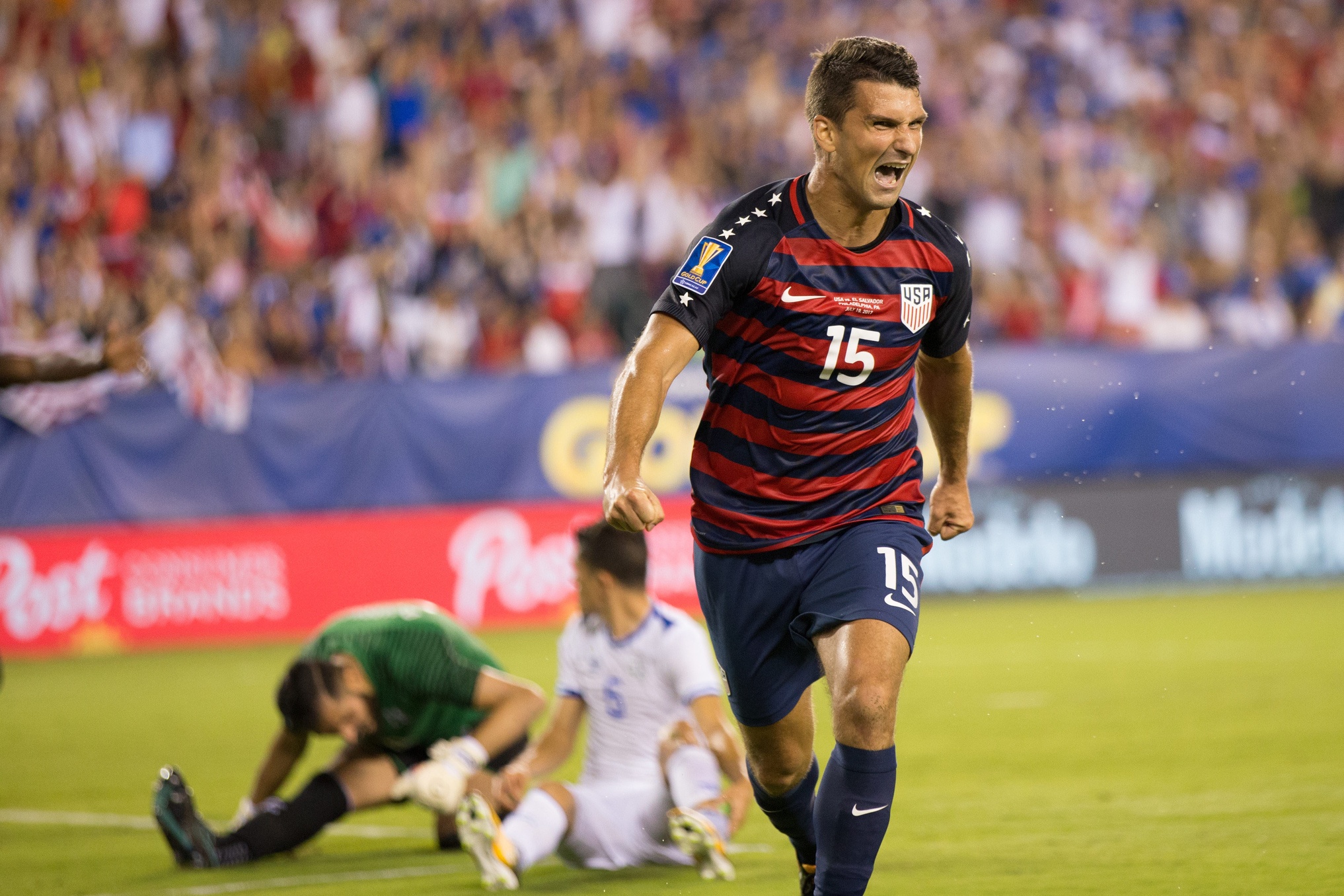 It was a match loaded with plenty of shenanigans and rollercoaster moments, but the U.S. Men's National Team ended up taking care of business against El Salvador in Wednesday night's Gold Cup quarterfinal.
Behind goals from Omar Gonzalez and Eric Lichaj, the U.S. overcame a difficult start with two goals late in the first half of a 2-0 win over El Salvador. With the win, the USMNT books a date with Costa Rica in the tournament semifinal.
The majority of the first half was rocky for the USMNT, but the tide suddenly shifted in the 41st minute on Gonzalez's goal. The finish came via a set piece as Michael Bradley put a 35-yard free kick on a platter for Gonzalez to head home for his second goal in as many games.
Just four minutes later, another defender stepped up to fire a goal. Eric Lichaj, who was in the midst of a rough first half performance, broke through the defense to get on the end of a Clint Dempsey pass. The Nottingham Forest defender finished five hole for his first USMNT goal and a 2-0 lead.
The first half was nervy for the USMNT, who looked clearly out of sync within a new-look lineup. Four of the five recent call-ins joined the starting XI while the defense featured Lichaj and Justin Morrow rotated into the fullback positions. Lichaj's early struggles nearly cost the USMNT an early goal as his back-pass left Tim Howard in a one-on-one situation, but the veteran goalkeeper bailed him out with a sliding save in the fourth minute.
For a majority of the second half, the USMNT controlled play before the hijinks began. Within one set piece sequence, Jozy Altidore was apparently bitten and grabbed by El Salvador defender Henry Romero. The remainder of the half was hotly contested, but neither team broke through for another goal as the USMNT sealed the win.
Following the victory, the USMNT now faces Costa Rica in Phoenix in Saturday's semifinal.