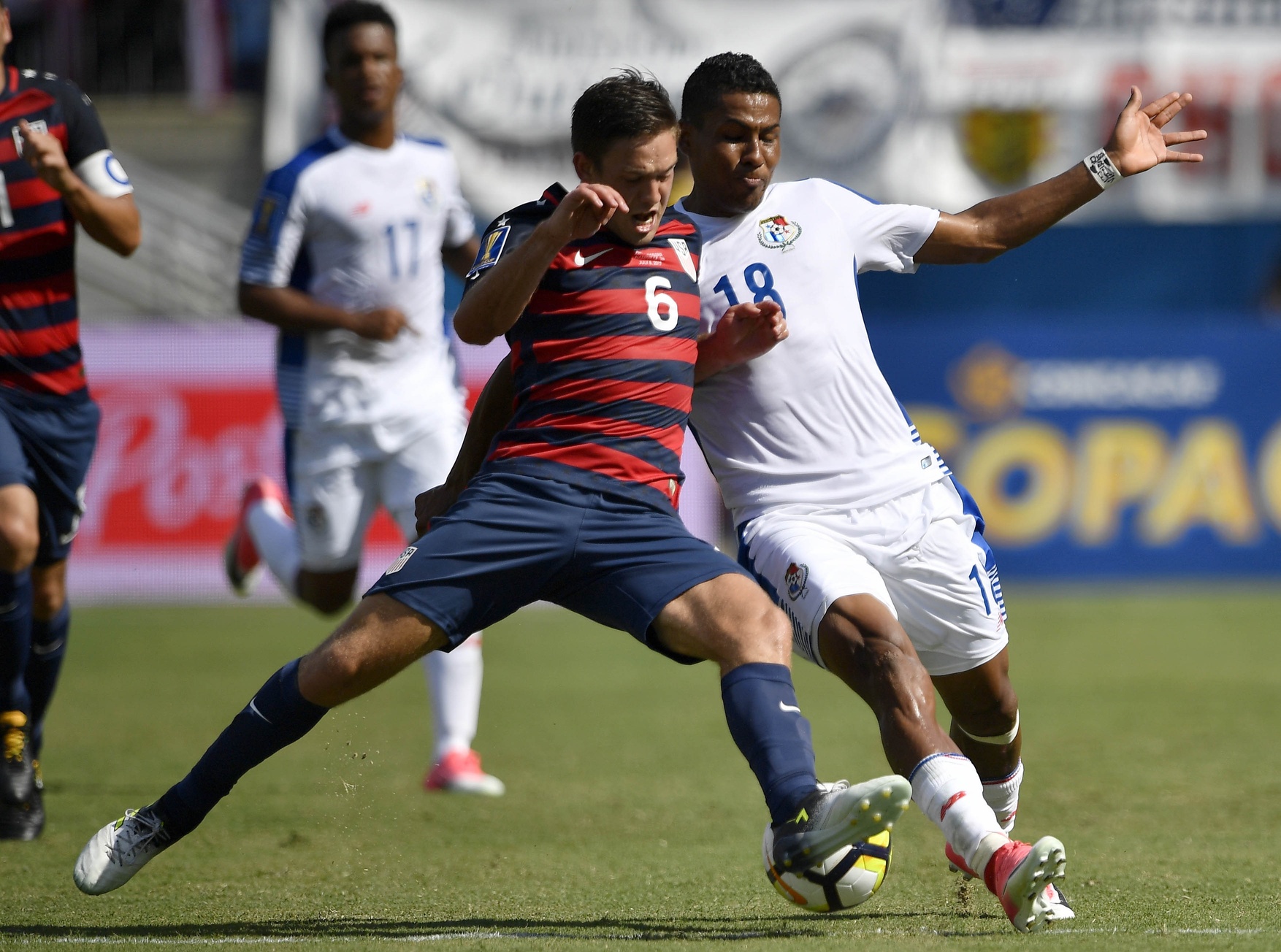 Dom Dwyer scored his second goal in as many games, but it wasn't enough for the U.S. Men's National Team to move past Panama in its Gold Cup opener.
The Sporting KC forward's goal kickstarted the second half but an equalizing finish from New York City FC's Miguel Camargo saw Panama earn a 1-1 draw with the USMNT in Saturday's Gold Cup opener.
Dwyer's goal came just moments into a second half that followed a snoozefest of an opening 45. Kelyn Rowe, one of the stronger players throughout the opening 45, beat his man down the left before rolling a cross into the center of the box. Dwyer created a yard of space, tapping the shot into the corner while leaving goalkeeper Jose Calderon helpless as the USMNT seized the lead.
Panama took control shortly after, creating several chances. The goal finally came in the 63rd minute following several heroic Brad Guzan saves. Unfortunately for him, one of the rebounds came to Camargo, and the NYCFC midfielder tapped a shot past Guzan for the equalizing goal.
The first half was a largely forgettable 45 minutes as the two teams struggled to create in the Nashville heat. Rowe's long-range effort was one of few opportunities throughout the first half. The USMNT did dominate possession, though, but did little to truly test Calderon.
Second-half action began quickly with Dwyer's goal but, following his finish, the match turned towards Panama. Guzan finished with five saves, making several in the moments between Dwyer's finish and Camargo's equalizer.
Eventually, the introductions of Gyasi Zardes, Juan Agudelo and Jordan Morris provided a bit of life for the USMNT. Even so, the game slowed down massively in the closing moments due to the heat as both teams earned a point from Saturday's opener.
The result is a familiar one for the two teams, as the USMNT and Panama have now played to four consecutive 1-1 draws.
Looking ahead, the USMNT now moves on to a pair of group stage matches that should, theoretically, be more manageable. The USMNT returns to action on Wednesday against Martinique before facing Nicaragua on Saturday to wrap up the group stage.