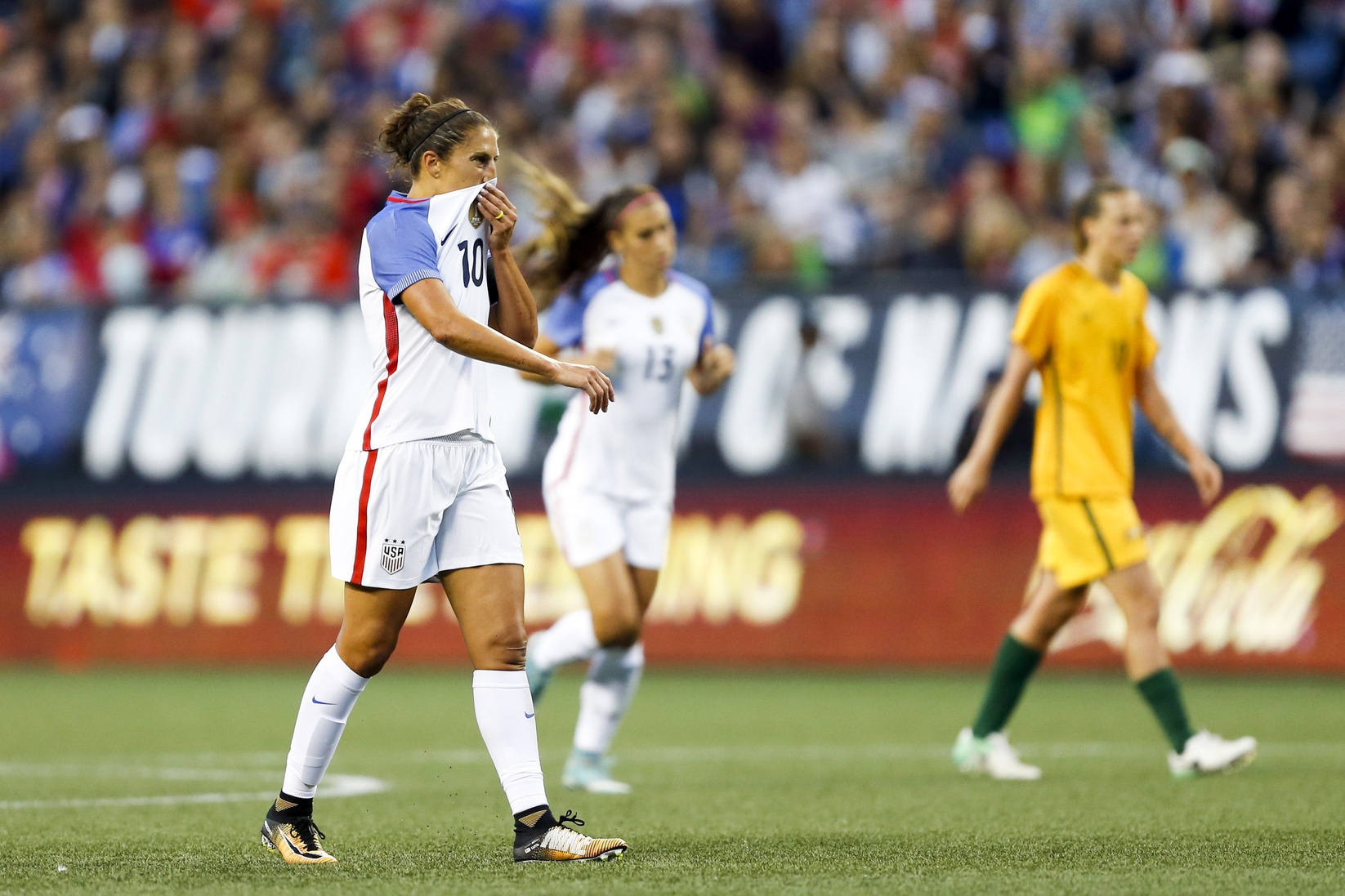 The U.S. Women's National Team made history in their 2017 Tournament of Nations opening match on Thursday night, but not of the positive type.
In Thursday's tournament opener, the USWNT fell to a 1-0 loss at CenturyLink Field to Australia, which marks the team's first ever loss to the Matildas. The loss marks the USWNT's third-straight home loss to an opponent ranked in the top 10 of the FIFA rankings.
The game's lone goal came in the 67th minute, and was the direct result of a mismanaged clearance on the edge of the penalty area by USWNT captain Becky Sauerbrunn. From there, Elise Kellond-Knight found Tameka Butt, who scored from close range.
Though the teams ended up virtually equal on shots and shots on goal — 12 shots, three on goal, to the U.S. and 11, four on goal, to Australia — the match was mostly dominated by the visitors. The reigning world champions, who featured in a more experimental team to start the match and then brought in its stars as substitutes, struggled for long stretches of the match to keep possession.
The match also saw defender Taylor Smith of the North Carolina Courage make her debut for the USWNT. The shift lasted 76 minutes, as she was switched out for Kelley O'Hara.
Following the loss, the USWNT returns to action on Sunday against Brazil for the second match of the competition.