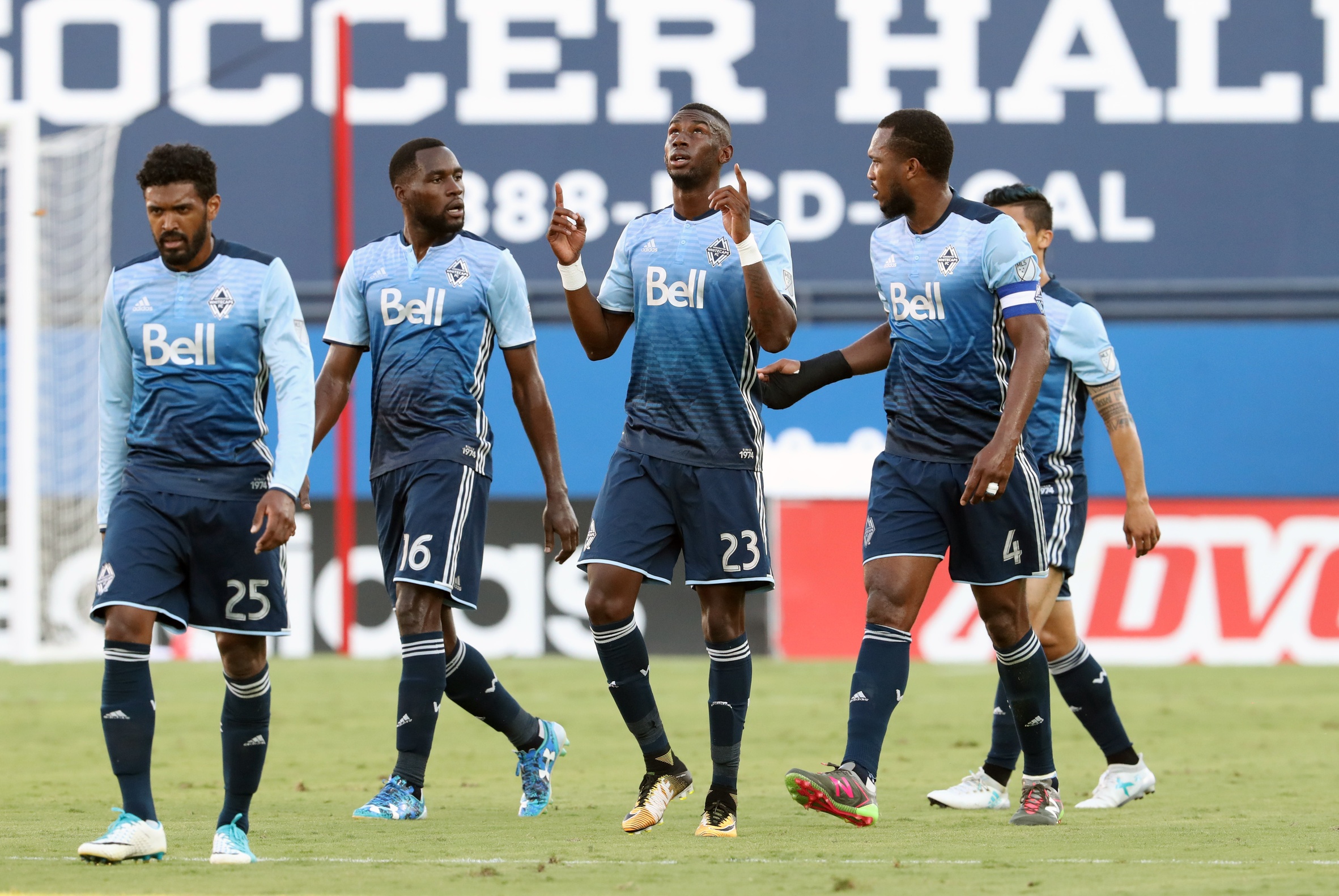 Several U.S. Men's National Team players returned for FC Dallas on Saturday, but it was far from enough to pick up a home result against the Vancouver Whitecaps.
The Whitecaps went to Toyota Stadium and emerged with all three points via a 4-0 win over FC Dallas. The win is the Whitecaps' third in four matches while FC Dallas sees the team's own three-game winning run snapped on home turf.
Matt Hedges and Jesse Gonzalez returned to the FCD lineup while Kellyn Acosta began on the bench following Wednesday's Gold Cup final. However, the Whitecaps jumped into the lead in the 18th minute through Bernie Ibini's first goal in the midfielder's second start with the club.
Ibini's shot came from distance, and it left Gonzalez flat-footed. Caught leaning, Gonzalez was unable to get to the shot at the far post as the Whitecaps surged into the lead.
They doubled it four minutes into the second half via Fredy Montero, who finished from the penalty spot. Acosta was ruled for the foul on Montero, and the Whitecaps forward buried the ensuing shot to make it 2-0.
It went from bad to worse for FCD in the 59th minute as Carlos Gruezo earned a red card. Gruezo's dismissal all but doomed FCD to defeat at home for just the second time this season. Montero added insult to injury with his second goal of the night soon after before Nicholas Mezquida popped up with an 83rd minute bicycle kick goal to finish off the blowout in Texas.
The Whitecaps return to the field with a visit to the Colorado Rapids following All-Star Game festivities while FC Dallas also hits the road to take oh the Philadelphia Union.
MAN OF THE MATCH
Fredy Montero ran the show on Saturday night. He was fortunate with an assist on Bernie Ibini's long-range hit, but there was nothing unlucky about his two goals as he led the Whitecaps attack in a controlled demolition of FCD.
MOMENT OF THE MATCH
If FCD had any hope of getting back into the match, it all faded away when Carlos Gruezo was sent off. Just moments after the team gave away a penalty, FCD went down to 10 men and could never even think about recovering.
MATCH TO FORGET
It was a rough night for FC Dallas' USMNT returnees. Jesse Gonzalez could have done better on the first goal while Kellyn Acosta gave away the penalty kick in the lopsided loss.