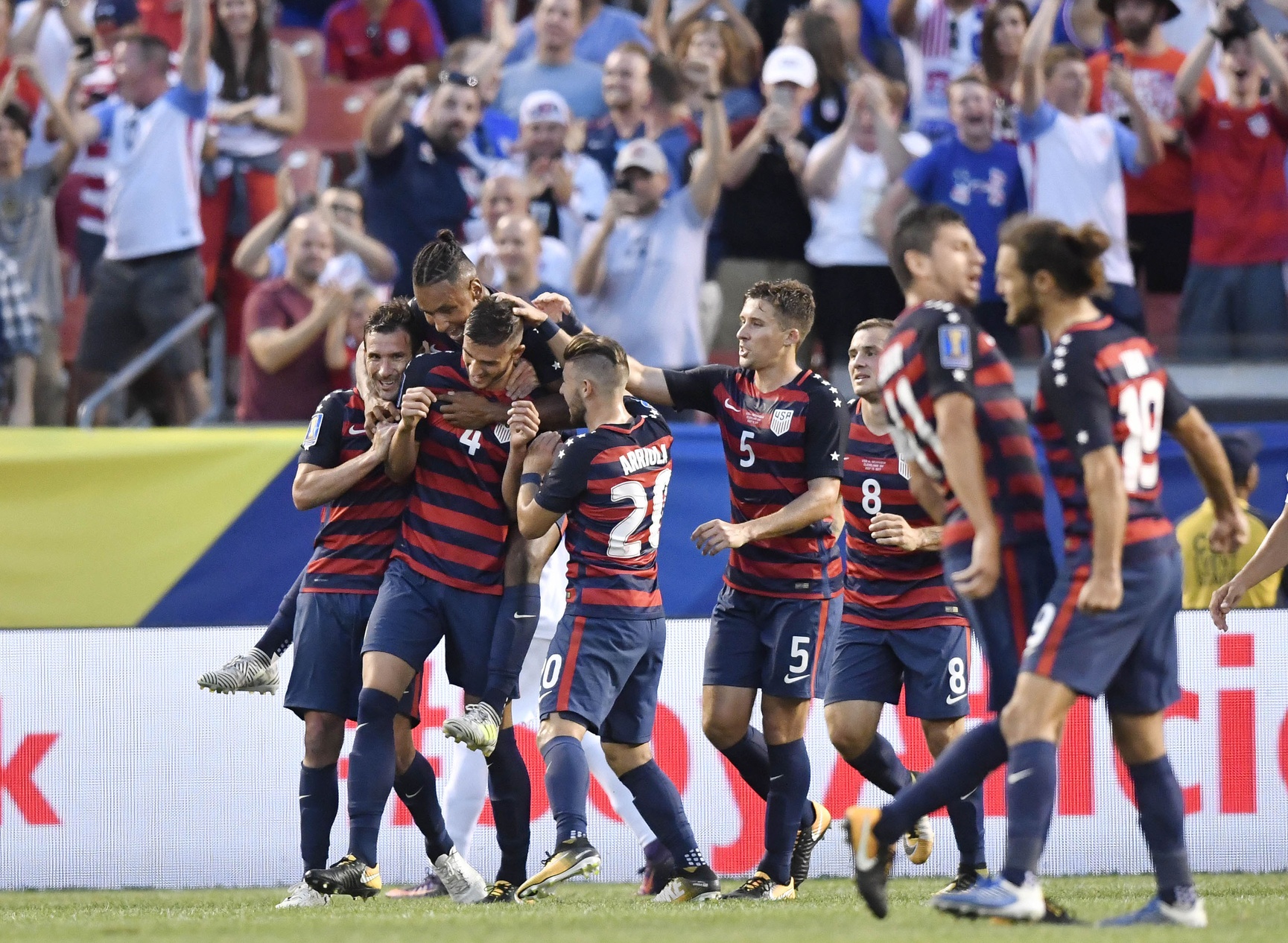 With several U.S. Men's National Team stars now at his disposal, Bruce Arena has plenty of options to mix and match his lineup heading into the first match of the knockout stage.
The USMNT successfully navigated the group stage with Arena's experimental roster, and that roster blends with a crop of USMNT veterans beginning with Wednesday's quarterfinal against El Salvador. It's match the USMNT is favored to win, but margins are always slim when you get this far in the tournament.
With that in mind, Arena has some decisions to make. Does he deploy stars like Clint Dempsey and Michael Bradley in an effort to seal a semifinal place, or does he look to ease past El Salvador with one eye on a potential semifinal clash with Costa Rica?
Here's a look at how we could see the USMNT line up on Wednesday: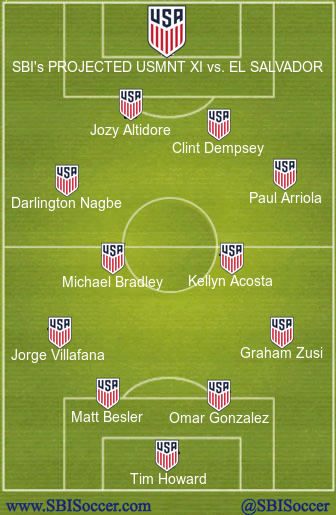 Some thoughts:
Bruce Arena took the opportunity to bring in some of the USMNT's big guns, and he'll get the chance to use them immediately against El Salvador.
First-team regulars Michael Bradley, Clint Dempsey, Darlington Nagbe, Tim Howard and Jozy Altidore have been in camp for several extra days and each should now be fully integrated to the group remaining from the group stage. One would expect Arena to field a strong lineup on Wednesday featuring many if not all of the names listed above.
Starting Bradley in the midfield seems the most important as it would allow Arena to get another look at the Kellyn Acosta/Bradley dynamic. The two have looked good together in their limited minutes so far and all signs point to the pairing as a potential foundation block for Russia 2018. Acosta has struggled a bit through his opening Gold Cup performances, but pairing him with Bradley could get him back on track.
Atop the field, it'll be time to unleash the heavy artillery with Altidore and Dempsey in the fold. It would be wise to limit Dempsey's minutes with a potential match against Costa Rica looming, making Jordan Morris an option to start up top as well. With the USMNT career goal-scoring record in sight, though, Dempsey will be ready to go throughout this Gold Cup run.
Howard is all but guaranteed to start per Arena. The defense in front of him, meanwhile, could certainly feature the first team group. Jorge Villafana is in need of a bounce-back performance while Omar Gonzalez and Matt Besler remain the USMNT's most sturdy centerback pairing within this current squad. Graham Zusi, meanwhile, could always use further seasoning at right back if he's expected to compete for a roster spot next summer.
With all of this in mind, could the U.S. beat El Salvador with a weakened lineup? Yes. Are they the better team on paper? Absolutely. Would it be nice to save some of the big guns for Costa Rica? You bet. However, now isn't the time for messing around or getting too cute, and Arena knows that. You have to win to keep going, and expect Arena to play to win with his lineup choice on Wednesday.