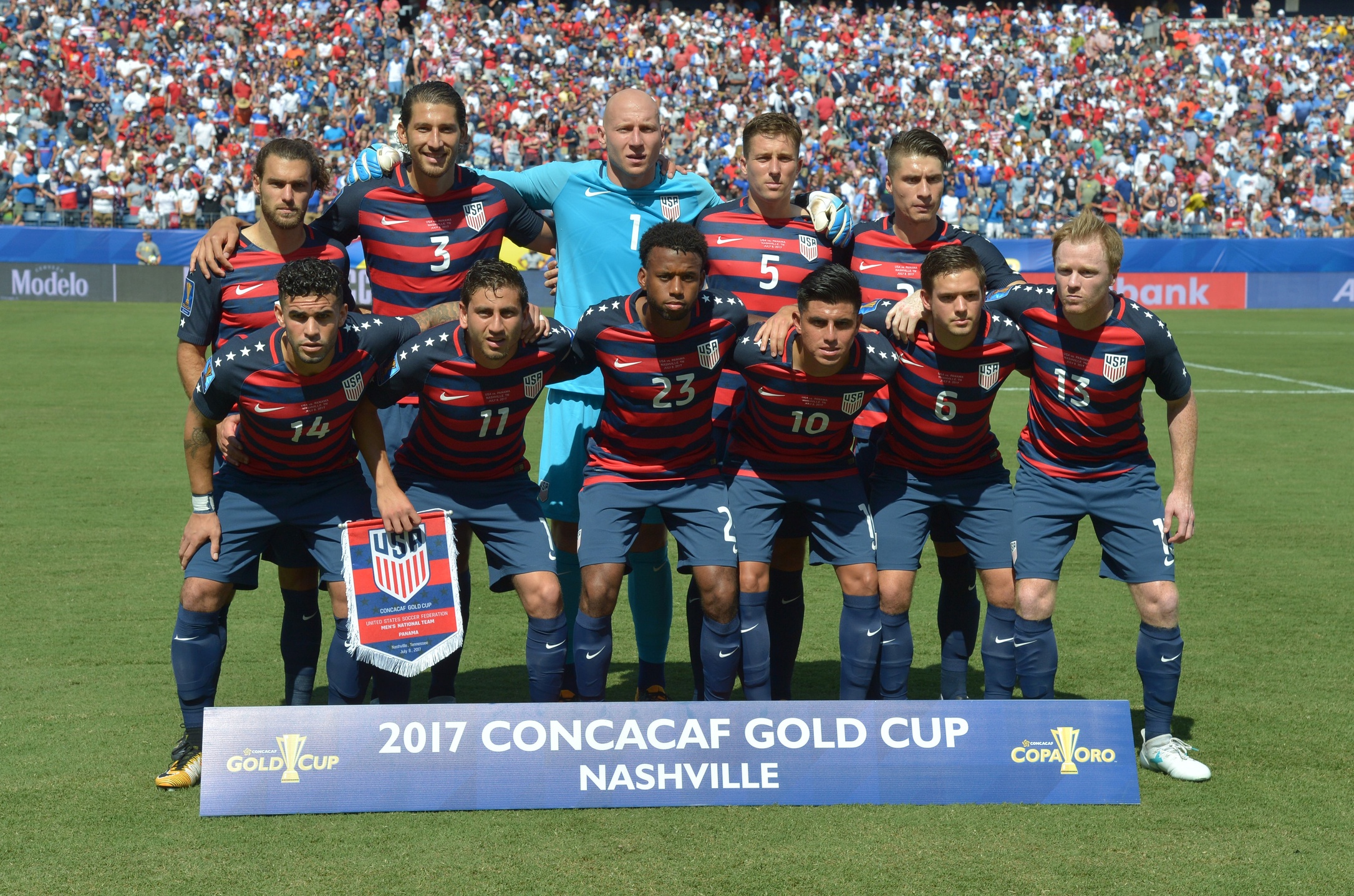 The U.S. Men's National Team opened the Gold Cup with an up-and-down effort against Panama. It was a performance featuring plenty of positives and negatives scattered throughout a trying 90 minutes for everyone involved.
Wednesday's clash with Martinique should be a much simpler task for Bruce Arena's USMNT, but there are plenty of decisions to make ahead of the USMNT's second group stage match.
The first match of the Gold Cup provided the USMNT with what is expected to be the biggest test until the knockout stages. Panama battled the USMNT for the entirety of the match and, when all was said and done, Los Canaleros were likely the better team on the day.
Few if any are expecting Martinique to present that kind of challenge, no matter who Arena fields in his starting XI. Still, personnel decisions will be key as Arena looks to mix and match his lineup in preparation for bigger games ahead.
With that in mind, here's a look at one potential starting XI for the USMNT: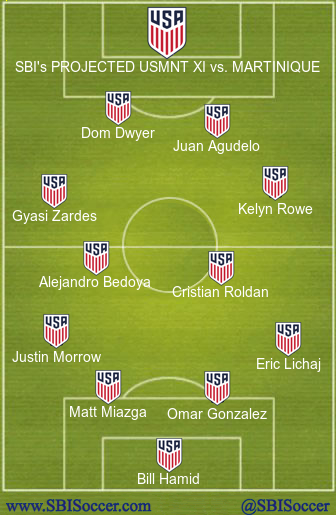 Some thoughts:
Expect rotation, and plenty of it. The Nashville heat visibly sucked the life out of several USMNT players, especially in the second half as Panama pressed on and on while controlling the game. Knowing that, it wouldn't be a surprise to see fresh legs on Wednesday night against a minnow like Martinique.
That's not to say there will be no holdovers, though. If Dom Dwyer is your striker for the knockout rounds, and thus far he's shown he can be, you could give him a run out on Wednesday before resting him on Saturday against Nicaragua. It would give him plenty of rest for the knockout stages while giving him one more chance at boosting his confidence even higher against lowly Martinique.
The same could be said of any number of individuals. Fellow newcomer Kelyn Rowe could get a chance to continue to boost his stock in his third USMNT appearance. Against what is expected to be a bunkered Martinique team, technical players will be useful, making someone like Rowe or Juan Agudelo a solid piece to help build the attack.
In the midfield, Arena could very well go with the Kellyn Acosta-Dax McCarty pairing once again to try and figure out where things stand after a frustrating performance. However, he could be tempted to rest the two for the weekend before giving them one final shot to prove their chemistry as a duo ahead of knockout round decisions.
Defensively, the USMNT has options, and one would expect Arena to use them. After the Ghana game, Arena said he expects Matt Miazga to take part in at least one of the group stage matches, and Martinique is a good a time as any to get him involved. Matt Hedges could also use the work after missing out against Panama as he looks to build on a good start against Ghana.
At fullback, Jorge Villafana struggled mightily in each of the last two games, so it may be time to give him a break and let someone else take their shot. Justin Morrow and Eric Lichaj are deserving of their chance, making them logical starters either against Martinique or Nicaragua.
In the end, it's a balancing act. The next two matches will feature heavy rotation, but it's just a matter of what spots Arena chooses to address and when. With the knockout round looming and changes set to be made, Wednesday's match could serve as a final chance for some players to show they're ready for a spot as the tournament wears on.