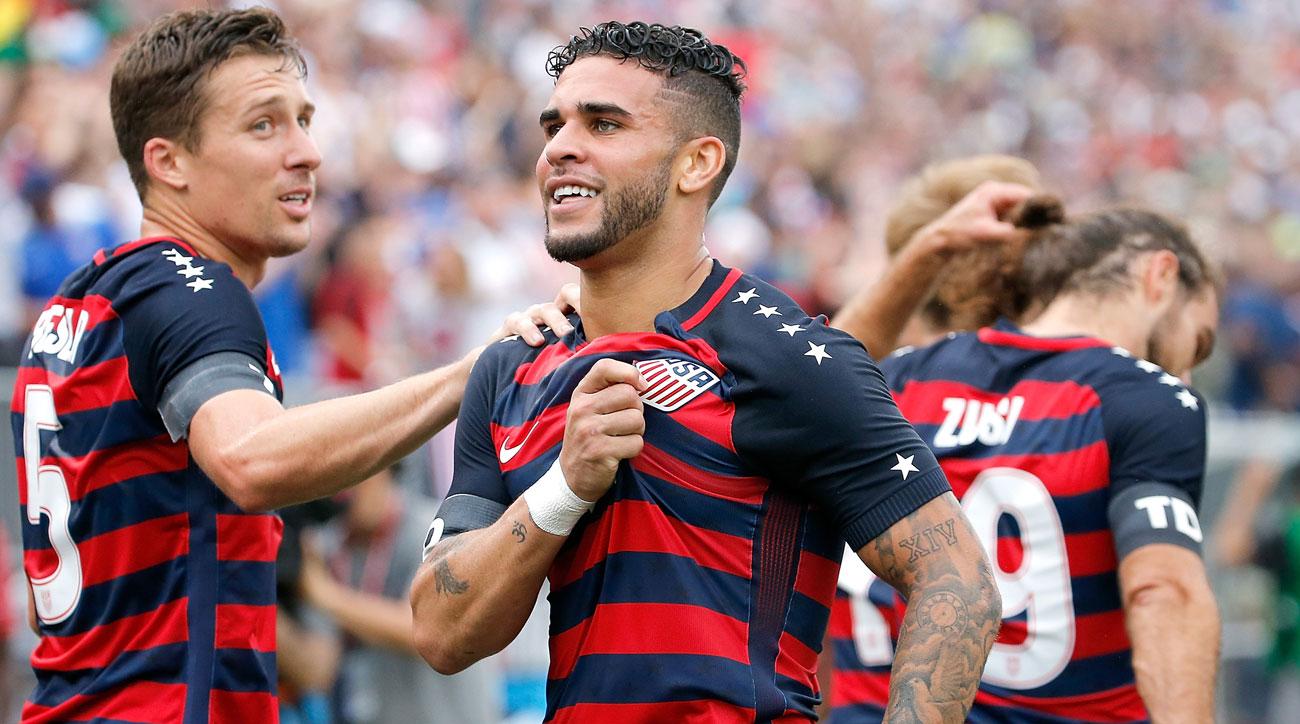 With the U.S. Men's National Team currently atop Group B heading into the final match-day of the group stage, a win or draw will guarantee their advancement.
The USMNT will now take on Nicaragua, currently sitting at the bottom of the group with two losses. While the Americans will be expected to win handily, things have proved to be more difficult than expected through their first two matches. After a lackluster draw against Panama and a way-too-close win over Martinique, Bruce Arena will be looking for far more from his team in match three.
With a few disappointing performances leaving the top of the group very much in play, Arena will likely go with a roster geared more towards securing a vital win than one used to experiment with his players. That means players who've had strong showings so far in the tournament will have the advantage in earning a spot in Saturday's starting XI.
With that in mind, here's a look at who Arena could turn to against Nicaragua: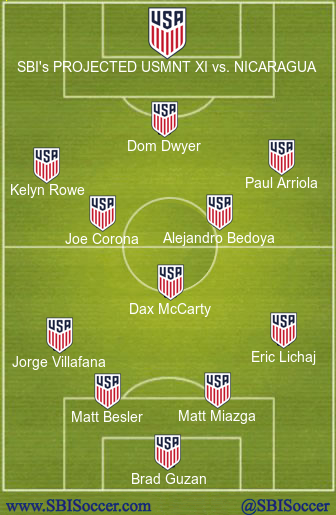 The match on Saturday really is a must-win after such poor performances in the first two games. The USMNT needs to emerge atop their group and secure themselves the best possible path through the knockout stages of the tournament. With no help arriving until the six switches after the final group stage match, Arena will need to rely on those players who have proven they can perform in this tournament.
That rewarding of success begins along the front line, where Dom Dwyer has looked good in recent appearances. Though Jordan Morris had the more recent performance with a double in the team's 3-2 win over Martinique, Dwyer has looked dangerous in each of his two starts against Ghana and Panama. Dwyer is exactly the type of workhorse that can keep a struggling Nicaragua team pinned back, though perhaps Morris makes an impact appearance as a second-half sub.
Rewarding success continues with the attacking midfield. Kelyn Rowe looked sharp in the tournament opener against Panama. He's already linked up with Dwyer once for a goal, and it'll be interesting to see whether that partnership can continue to develop. Joe Corona also looked good when paired with Dwyer in front of him and Rowe on his left, though Alejandro Bedoya could make sense in the center as well. Much like Dwyer, Paul Arriola is the type of workhorse on the right side that can take advantage of lesser defenses with his constant pressure. While he hasn't been as sharp as Arena likely hoped, he would still be an effective pick on the right side as the U.S. will surely look to dominate the match and press hard upfield.
Dax McCarty looked poor in midfield against Panama, as he and Kellyn Acosta were simply overrun, but redeemed himself by coming in late against Martinique to seal the team's victory. His stabilizing presence is difficult to replace, and Arena likely won't try to replace it, instead allowing McCarty to play the defensive role he's handled so well for the Chicago Fire this season. On the flip side, Acosta has looked good, but hasn't yet had a rest in the tournament, and this could be the game where Arena let's him get a bit. Alejandro Bedoya could slot into his role, a bit deeper than he's used to playing, but with licence to bomb forward as needed. If Bedoya plays a more advanced position, perhaps in place of Corona, Cristian Roldan could get another run-out partnered with McCarty.
Finally, the back line is a group that Arena could choose to toy around with, given their struggles against Martinique. Omar Gonzalez had a rough match, and while he's likely the most talented centerback option, it might be time to see what the Matts can do together. Besler has looked solid so far this tournament, and likely warrants another shot against Nicaragua, while Miazga hasn't yet gotten a look. Arena will likely want to know what he has with Miazga, and could give him the run out here. Out wide, Eric Lichaj's performance against Martinique warrants another shot out at right back on Saturday, though Graham Zusi certainly remains an option. On the left side, Jorge Villafana hasn't looked spectacular, but should have less trouble against Nicaragua than he did against Panama.
In the end, Arena has plenty of options, though the performances of a few players like Dwyer and Rowe may take some of that choice away from him. Arena knows a win is vital against Nicaragua to secure Group B, and the lineup he selects will likely reflect that desire to dominate the match and keep control throughout.