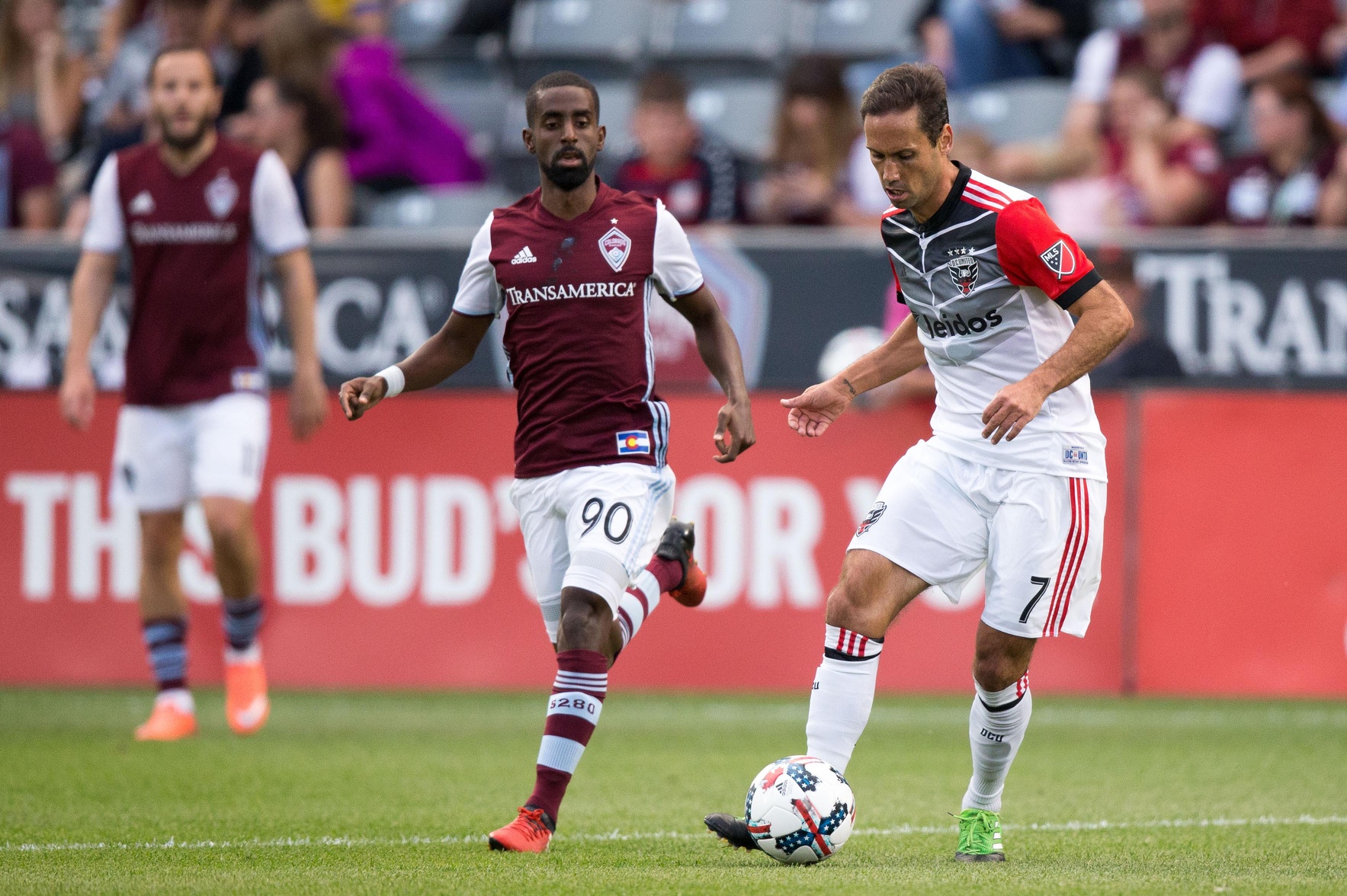 Saturday's clash between the Colorado Rapids and D.C. United was a match of two cellar-dwellers, and it was fittingly decided in calamitous fashion.
Jared Watts' first half own goal proved the game's lone goal as D.C. United snapped an eight-game losing streak dating back to late June. The 1-0 defeat also extended the Rapids' own losing streak to six matches with the club's last win coming on July 1.
The game's big moment, if you can call it that, came in the 27th minute. On the ball about 40 yards from goal, Watts fired a backpass towards Tim Howard. The USMNT goalkeeper was nowhere near Watts' attempted pass, and, despite Howard's best efforts, the ball rolled right into the back of the net.
Howard was the more active of the two goalkeepers, making six saves on the day. One came early on a shot from Paul Arriola, who fired two shots on frame in his second D.C. United appearance while fellow newcomer Russell Canouse made his debut after recently signing with the club.
On the other end, Bill Hamid made four stops, preserving the clean sheet while leading D.C. United to a much-needed victory.
The Rapids return to action midweek with a visit to the Portland Timbers while D.C. United faces Atlanta United next time out.
MAN OF THE MATCH
Bill Hamid provided another steady performance in-goal, and D.C. United needed it to snap an extended winless run.
MOMENT OF THE MATCH
Jared Watts' own goal doomed the Rapids in a way that was certainly befitting of a clash between two of the league's struggling teams.
MATCH TO FORGET
Watts is no doubt the biggest candidate for Match to Forget honors as his backpass sealed a loss for a Rapids team that showed little fight following Pablo Mastroeni's dismissal.