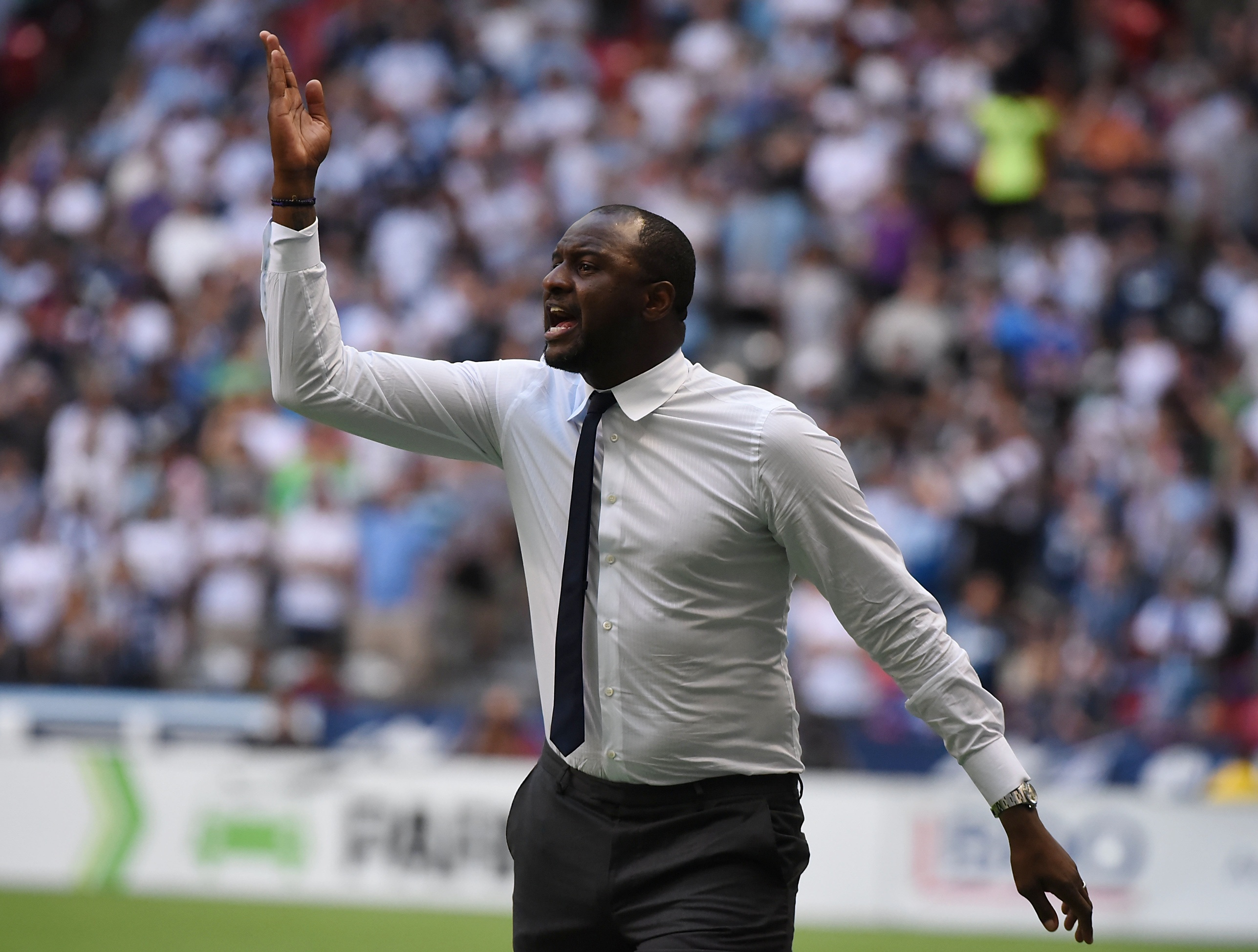 If the clock strikes midnight on Wednesday evening without additions to the New York City Football Club, there is a former French international who will not be pleased.
"Three," said NYCFC head coach, Patrick Vieira after training on Tuesday.
That number has been recited by Vieira the last two weeks and it represents the total players he desires in the transfer window.
"We have identified the players and people are working to make it happen," said Vieira. "I hope it is a possibility because we need to refresh the team and bring new faces and a new dynamic in the dressing room and on the field and I want to put more pressure on our current players – we need to bring those players."
Vieira said that the transfer targets are both domestic and international. If reinforcements arrive, it will be achieved with limited cap space. NYCFC currently has two international slots available following the addition of Miguel Camargo to the season-ending injured list.
"We have to be creative to make it happen," said Vieira. "We have people who have responsibility for that and my job is to coach the team."
Vieira suggested that the multitude of injuries in the month of July has stimulated his urgent plea for more depth in the squad. On Tuesday, he indicated that the center of defense was the priority since Maxime Chanot continues to be sidelined with a hip injury. It will be at least two weeks before Chanot starts a running program.
"We just have (Alexander) Callens and Frederic (Brillant) and if we have one of the two injured we don't have another center back so that is a big problem for us," said Vieira.
While Ethan White and Ben Sweat have played in the middle at the back, Vieira said he would not be comfortable slotting either into a central position for more than a brief stint.
"If we don't get the players of course I will be disappointed then we will have to work with what we already have," said Vieira. "And we have a good team but I think we can have a better squad if we manage to bring these three players."
Last week, Vieira revealed an expectation. On Tuesday, with less than 48 hours remaining in the transfer window, he exposed a less certain voice.
"I hope we are going to bring in these players," he repeated.
With the beautiful golden coach about to turn into a pumpkin, those prospects have severely diminished.
Villa Tricks
David Villa earned MLS Player of the Week honors after notching his first hat trick in the league when NYCFC defeated New York Red Bulls in the eighth edition of the Hudson River Derby on Sunday.
Villa's last hat trick came in November of 2013 when Spain routed Tahiti, 10-0 in the Confederations Cup. He also turned the trick for his country in a victory over Russia in the 2008 EURO's.
There are two other memorable trebles in the Villa vault. In 2010 he scored three times in a 4-4 draw with Werder Bremen to push Valencia through to the quarterfinals of the Europa League – and Villa still maintains the La Liga record with a four-minute hat trick for Valencia against Athletic Bilbao in 2006. All three tallies came in the final 10 minutes of the match.
24-year old newcomer Sean "Ugo" Okoli has had a close-up view of his fellow striker who leads MLS with 17 goals.
"I think its great the work he's putting in on and off the field – especially in games, man," said Okoli. "A lot of times the goal scorers like to just sit in front of goal but David's the exact opposite – he'll get the goals but he'll also work defensively for you."
Okoli had a rare opportunity to pair with Villa in the derby after NYCFC went down a goal in the second half. Okoli's flick header off a Sean Johnson goal kick led Villa into the penalty area where he was fouled by Sal Zizzo. Villa converted his fourth penalty in four tries this season for the game winner.
"I know they are all running off me and I can find them and get into dangerous spots like off that goal kick," said Okoli. "It was David but Maxi was also running off the ball."
Okoli believes that he and Villa can form an effective partnership as twin strikers. Vieira agrees but will be careful in his consideration of a two-front.
"The way that Ugo came on I really liked the impact it had on the team," said Vieira. "It is important for me to know that is a good option – and why not? What I have to think about is how I can use them both together and not lose the balance of the team."