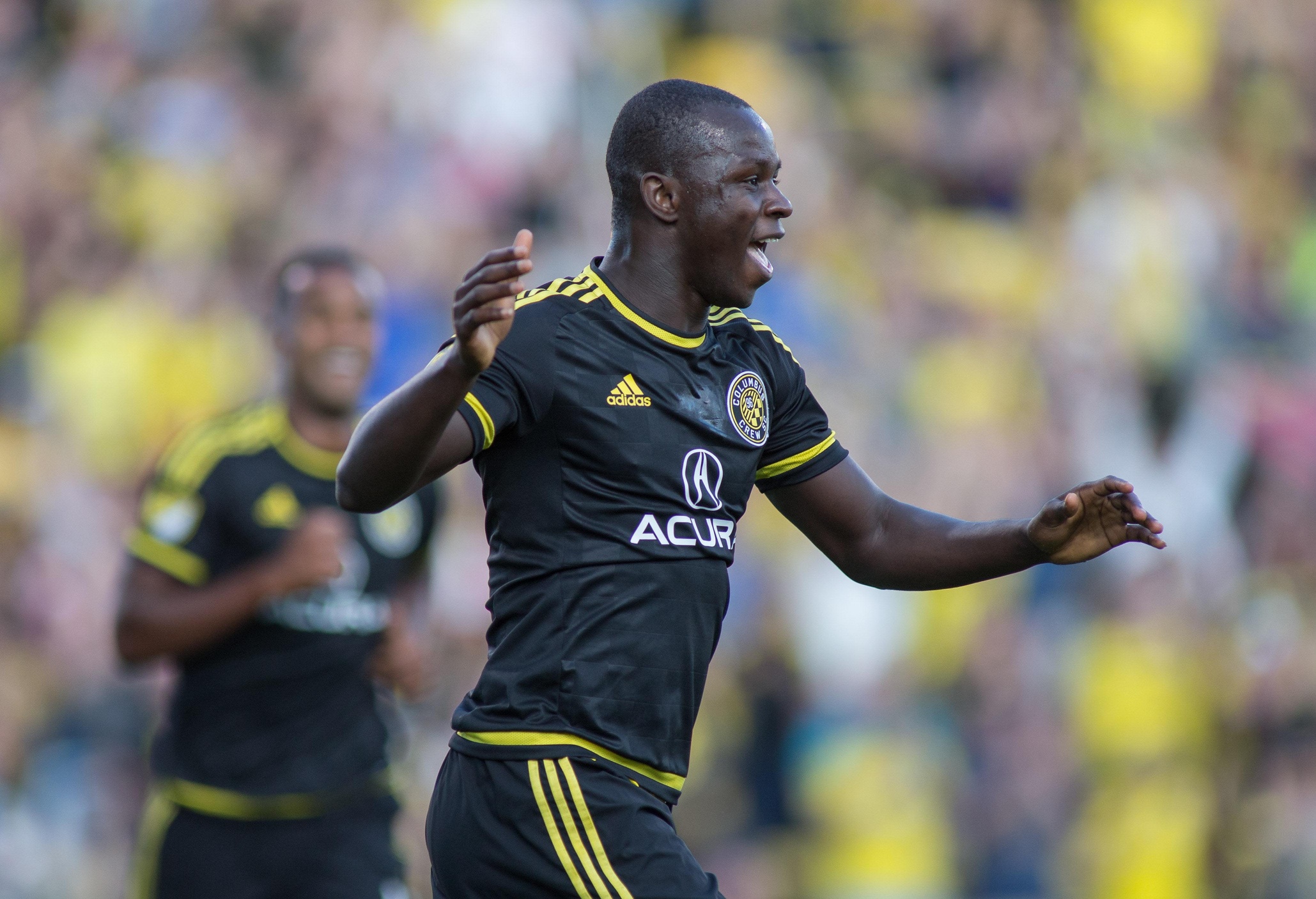 With just 10 games remaining entering Saturday, the Columbus Crew remained in the heat of the playoff race, but Saturday's effort against an MLS Cup contender made a major statement heading into the season's home stretch.
Justin Meram's second half goal proved the game-winner as the Crew toppled the Chicago Fire, 3-1, at MAPFRE Stadium. The win is the Crew's first since July 22, ending a three-game winless run, while the Fire fall for the third time in four matches.
Level at one apiece heading into the final 20 minutes, the Crew sealed all three home points via Meram's first-time finish. The winger fired home on a cross from Waylon Francis, sealing a home victory against one of the East's best.
The two teams traded goals just minutes apart within the first 20 minutes with the visiting Fire starting the scoring. The goal came as a result of a failed offside trap, as the Crew backline stepped up right as Dax McCarty swung in a long-distance cross. Michael de Leeuw was left with a wide open header, and there was little Zack Steffen could do as the Fire made it 1-0.
Just five minutes later, the Crew were level as Kekuta Manneh fired his third goal of the season, and it was a fortunate one. Crew midfielder Artur unleashed a hopeful long-distance strike, one which smashed right into a defender. The rebound fell right to Manneh, who was in all alone on goal for the simple finish.
Manneh missed a chance to chip Matt Lampson from long range, while Bastian Schweinsteiger saw a shot clang off the crossbar to rob the Fire of a potential go-ahead goal. They'd rue the miss, as Meram's late winner sealed three points for the Crew. With the game winding down, Lampson took down Ola Kamara in the box, giving the Crew a penalty that was fired home by the Crew striker to add extra insurance before the final whistle.
Following the win, the Crew look ahead to a match against Orlando City next weekend while the Fire face a midweek clash against the Montreal Impact.
MAN OF THE MATCH
In need of a big goal, Justin Meram stepped up with a big finish to help lead the Crew to victory. Without Federico Higuain and new signing Pedro Santos in the lineup, the winger was the Crew's top attacker on the day.
MOMENT OF THE MATCH
Justin Meram's second half winner sealed a vital three points for a Crew team fighting for a postseason berth.
MATCH TO FORGET
Nemanja Nikolic was held uncharacteristically quiet on Saturday, registering just one shot on goal.