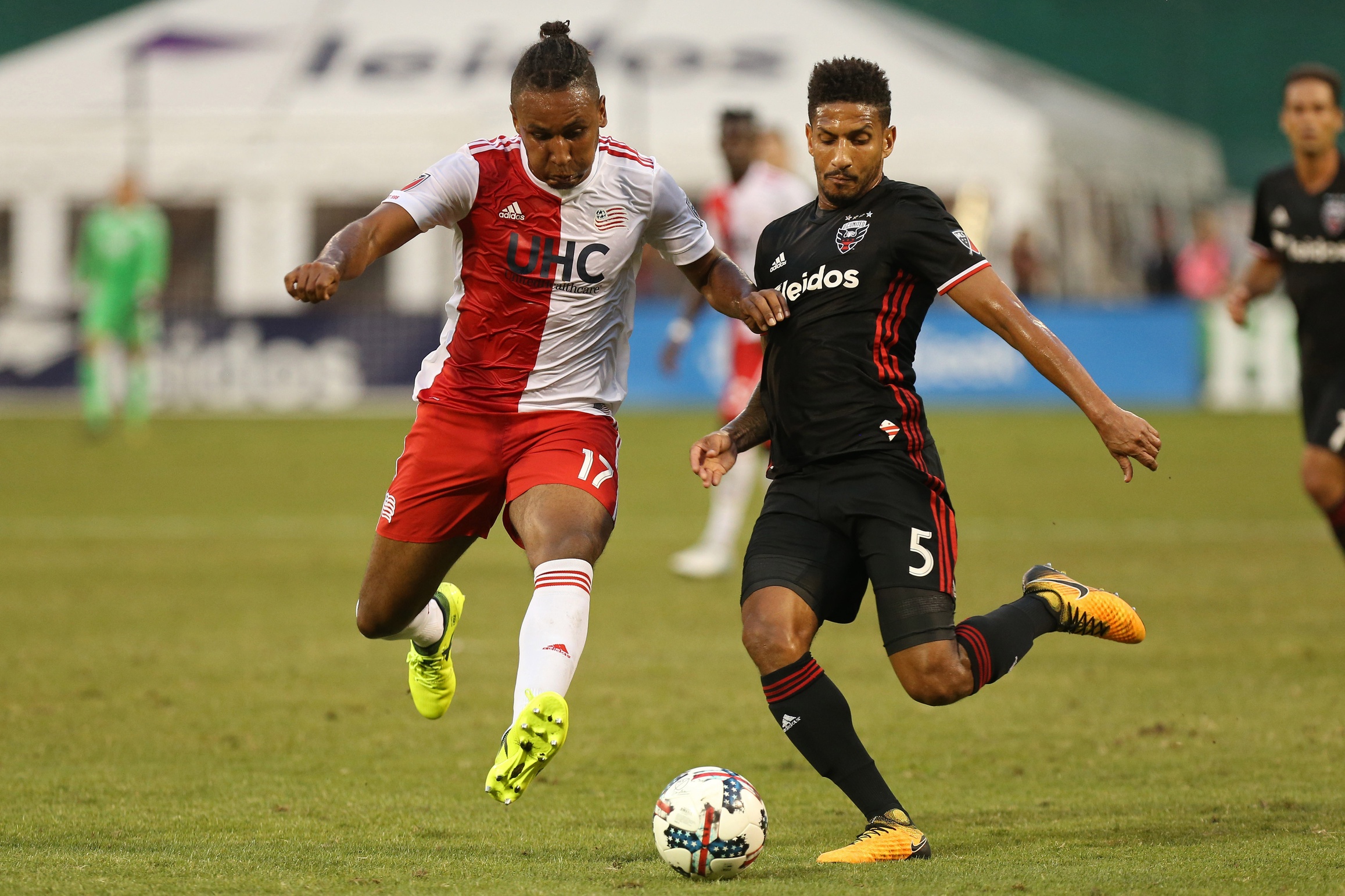 It took a while for fans at RFK stadium to see a goal but D.C. United finally got their third win in a row with yet another one-goal win.
After a long wait, Luciano Acosta's effort proved to be all United needed to get a 1-0 win against the New England Revolution. The first goal of the game came all the way down to the 70th minute and was initiated, and scored by  Acosta.
Acosta, near the left corner flag passed the ball back to Lloyd Sam who crossed the ball inside the 18-yard box. The ball was headed by Kofi Opare towards Acosta, who was entering the box from the flank and placed his foot to redirected the ball in the net.
It was a debut match for D.C. United's summer acquisition Zoltan Steiber. The Hungarian international was brought in from FC Kaiserslautern showed impressive chemistry despite the few days spent with his new team.
Unsuccessful finishes from United's strikers, including another difficult outing for Patrick Mullins, stripped him of an assist in his first game at RFK stadium.
With the loss, the New England Revolution have still not won on the road this season, only recording three points in MLS road play this year. The Revs remain ahead of D.C. in the Eastern Conference standings.
Man of the Match
Despite Luciano Acosta's goal, Zoltan Stieber showed tremendous potential for United in his first game on the RFK Stadium pitch. With more upside from D.C.'s striking force, the Hungarian would have left the game with a few assists.
Moment of the Match
Luciano Acosta created the opportunity that led to his game-winning goal. After leaving the ball for Lloyd Sam, the ball went from Sam's foot to Kofi Opare's head before returning to the feet of Acosta, who scored the lone goal of the game.
Match to Forget
It was another tough match for Kei Kamara, who fired only one of three shots on target for a Revs team devoid of much of anything in the attacking third.